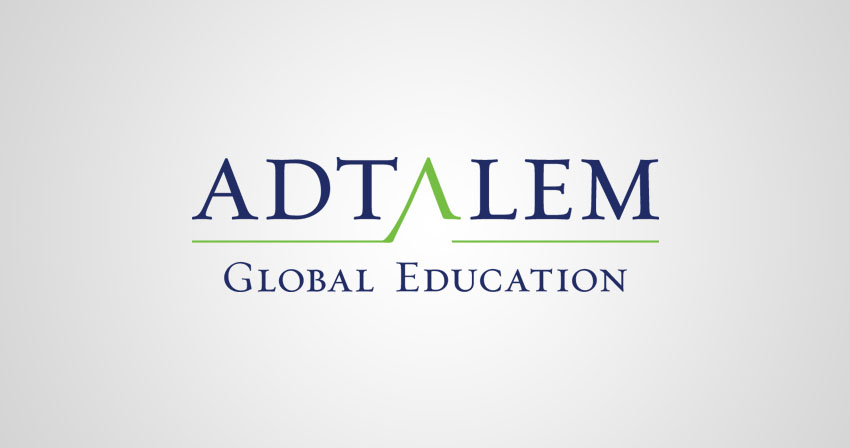 Respected Institutions Collaborate to Offer a European International Professional Master's Degree
São Paulo – September 4, 2019 – Adtalem Educacional do Brasil and its Ibmec business school have entered into an educational partnership with the Sorbonne Business School, the University of Paris School of Business, Panthéon-Sorbonne in France. The first offering of this partnership is a European International Professional Master's Degree program, which begins in November. Focused on the discipline of finance, the program will feature a professor exchange and a two-week immersion in France for Ibmec students. At the end of the 14-month program, students will receive a European Official Diploma issued by the French government at the University of Paris – Panthéon-Sorbonne.
The European International Professional Master's Degree will be offered exclusively to students and alumni of Ibmec MBA and Professional Master's programs. During the program, students will learn from renowned professors who teach at Sorbonne and who serve on boards of directors for major global investment funds. The program will be conducted at Ibmec Rio de Janeiro and São Paulo campuses.
The partnership reinforces Ibmec's commitment to offer a contemporary and global learning platform for its students and alumni.
"This is undoubtedly a valuable opportunity for our students. In addition to contact with professors from France, the two-week exchange at the prestigious Sorbonne Business School will enable Ibmec students to build important relationships with students and professionals from other countries," said Thiago Sayão, president of Adtalem Educacional do Brasil.
Enrollment for the program is open and classes are scheduled to begin November 13, 2019. At the end of the program, students will write a dissertation which will be evaluated by a board of professors from the Sorbonne Business School, Ibmec and other institutions. This program is the result of a multi-institutional cooperation with Ibmec, the Sorbonne Business School and the International Consortium of Universities (IIE).
For more information about the program please contact https://www.ibmec.br/mestrado-financas-sorbonne.
About Ibmec
Recognized as one of the most important and qualified business schools in the country, Ibmec has for more than four decades formed the real protagonists in its areas of activity who are prepared to face the challenges of the world. A pioneer in MBA in finance in Brazil in 1985, Ibmec currently has more than 50 face-to-face and online postgraduate courses, including MBAs, Global MBAs and LL.M., and a broad portfolio of undergraduate degrees in six different areas: Economics, Finance, Law, Engineering, Communication and Architecture. With its own units in Rio de Janeiro, Belo Horizonte, Brasília and São Paulo, besides being present in the cities of Fortaleza, Recife, Salvador and Campinas, the institution is prepared to provide its students with an environment of collaboration, integration, international experience and quality teaching aimed at practice. In 2015, Ibmec joined the Adtalem Educacional do Brasil Higher Education group.
About Adtalem Educacional do Brasil
Adtalem Educacional do Brasil is part of Adtalem Global Education, which is headquartered in the United States. Currently, it has 13 educational institutions distributed in the national territory. In total, there are 22 campuses, more than 300 undergraduate courses and 217 learning centers throughout the country, serving more than 110,000 students in three different positions: Wyden, institutions of academic excellence; Ibmec, in the premium segment; and Damásio Educacional, with preparatory courses and undergraduate courses in the areas of Law and Management. All the institutions that make up Adtalem Educacional do Brasil are among the best in the cities in which they are located.
About Adtalem Global Education
The purpose of Adtalem Global Education is to empower students to achieve their goals, find success, and make inspiring contributions to our global community. Adtalem Global Education Inc. (NYSE: ATGE; member S&P MidCap 400 Index) is a leading workforce solutions provider and the parent organization of Adtalem Educacional do Brasil (IBMEC, Damásio and Wyden institutions), American University of the Caribbean School of Medicine, Association of Certified Anti-Money Laundering Specialists, Becker Professional Education, Chamberlain University, EduPristine, OnCourse Learning, Ross University School of Medicine and Ross University School of Veterinary Medicine. For more information, please visit adtalem.com and follow us on Twitter (@adtalemglobal) and LinkedIn.
About Sorbonne Business School
Founded in 1150, with over eight centuries of tradition, the University of Paris is one of the oldest European Universities and one of the most reputed in the world. With over 60 Nobel Prize winners, the University of Paris has contributed over time to fostering and disseminating scientific knowledge that has changed the course of our planet in terms of human foundations and scientific contribution. The University of Paris was restructured with the May 1968 events in 13 Units, namely the University of Paris, Pantheon Sorbonne, Pantheon Assas, Sorbonne Nouvelle, Sorbonne, Descartes, Pierre and Marie Curie, Diderot, Vincennes St. Dennis, Dauphine, Nanterre , Paris Sud, Val-deMarne, and Paris 13, totaling over 8,000 full-time teachers and 225,000 students. Sorbonne Business School is the University of Paris School of Business, Panthéon-Sorbonne, has about 2500 students and over 30,000 alumni in strategic executive roles in different types of organizations.

Media Contact:
Elizabeth Santos
elizabeth.santos@edelman.com
+55 21 99627-3680