---
Adtalem Global Education is committed to serving students and communities in and outside the classroom through:
Serving as a responsible community member
Supporting employee volunteerism
Creating an organization-wide commitment to philanthropy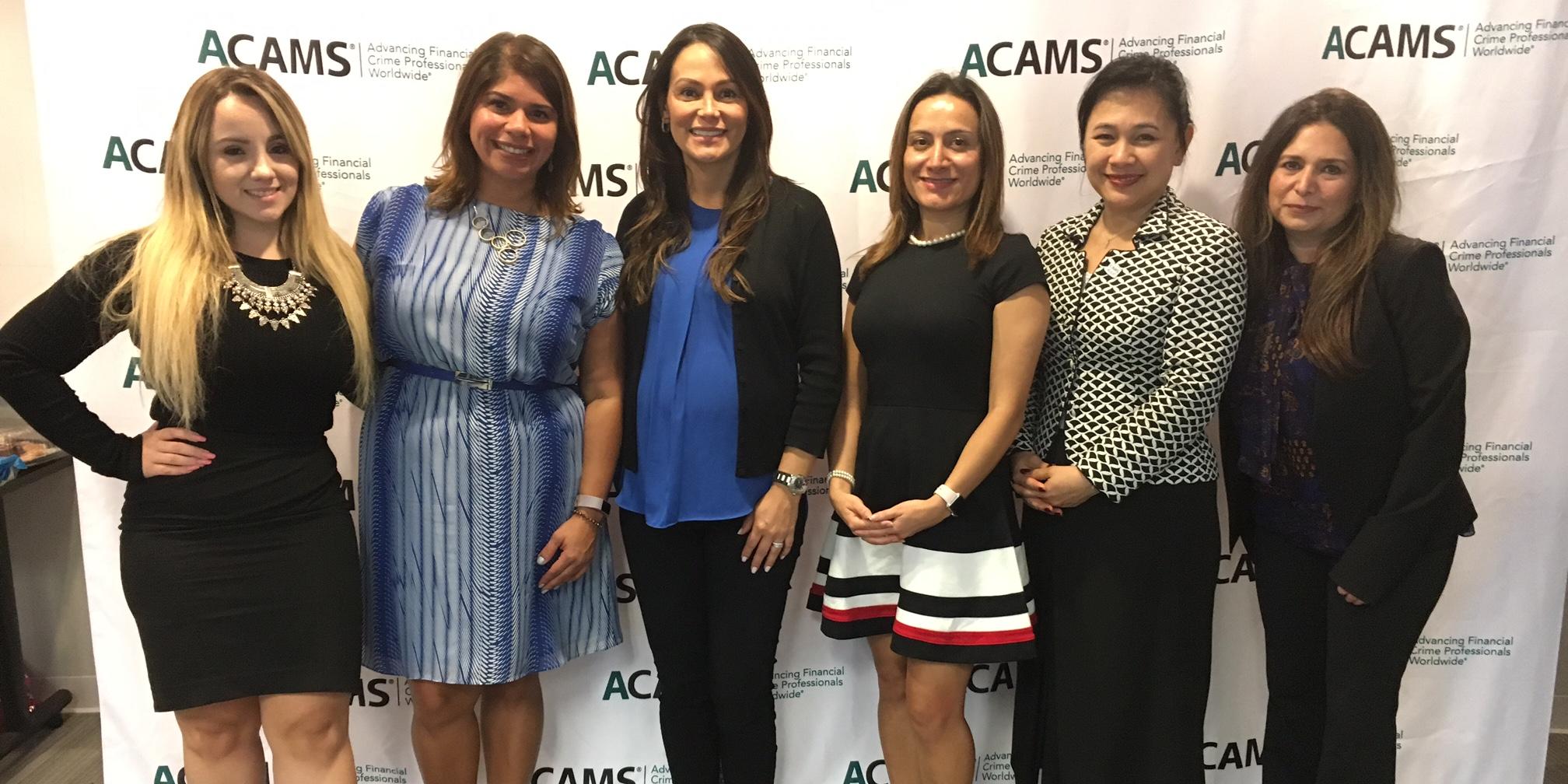 Kristi House
ACAMS actively supports numerous organizations that combat human slavery and trafficking — both sources of illegally laundered funds.
Staff at its Miami offices work closely with Kristi House.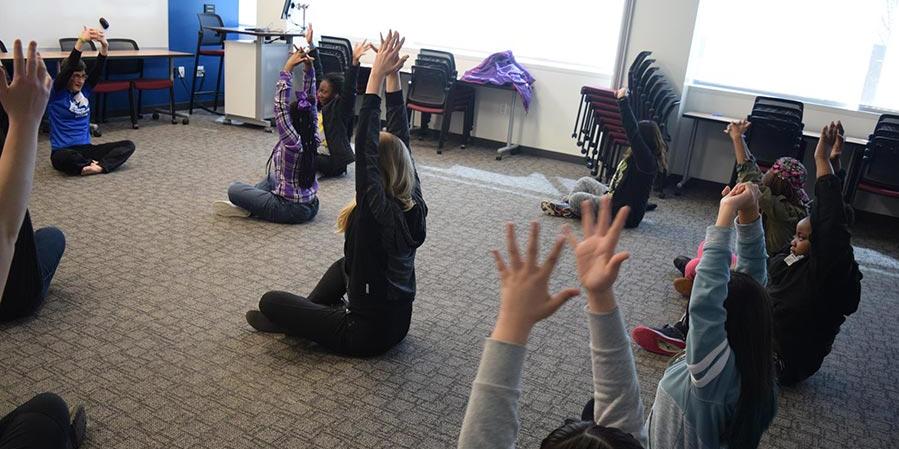 Girls in the Game
A group of highly-motivated students from Girls in the Game's Teen Programming visited an Adtalem campus for a workshop focused on leadership, self-esteem and career development.
"Support from Adtalem Global Education has deepened Girls in the Game's ability to help girls develop into role models as they grow up. They have graciously hosted our annual Leadership Institute from the event's inception, providing a day of networking, exploration and early professional development for teen and middle school girls." Dawn Kobel, Director of Development and Communications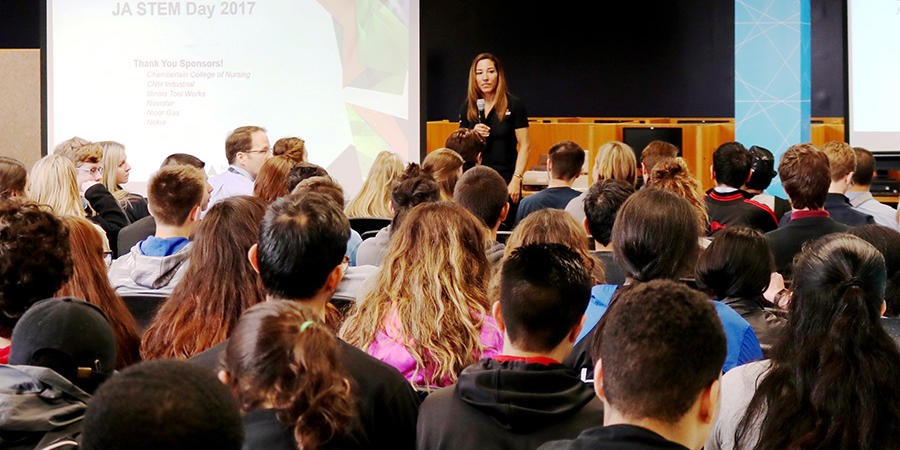 Junior Achievement
Since 2008, Adtalem Global Education and Junior Achievement have worked together to inspire young people to succeed in a global economy. In the 2017-2018 school year, 62 Adtalem employees volunteered to teach students in 139 classrooms.
"Junior Achievement is fortunate to be a long-time partner of Adtalem in our efforts to inspire and prepare young people to succeed in a global economy. Adtalem has played an invaluable role in helping our students prepare for careers." Derek Ernst, Vice President of Operations, Junior Achievement of Chicago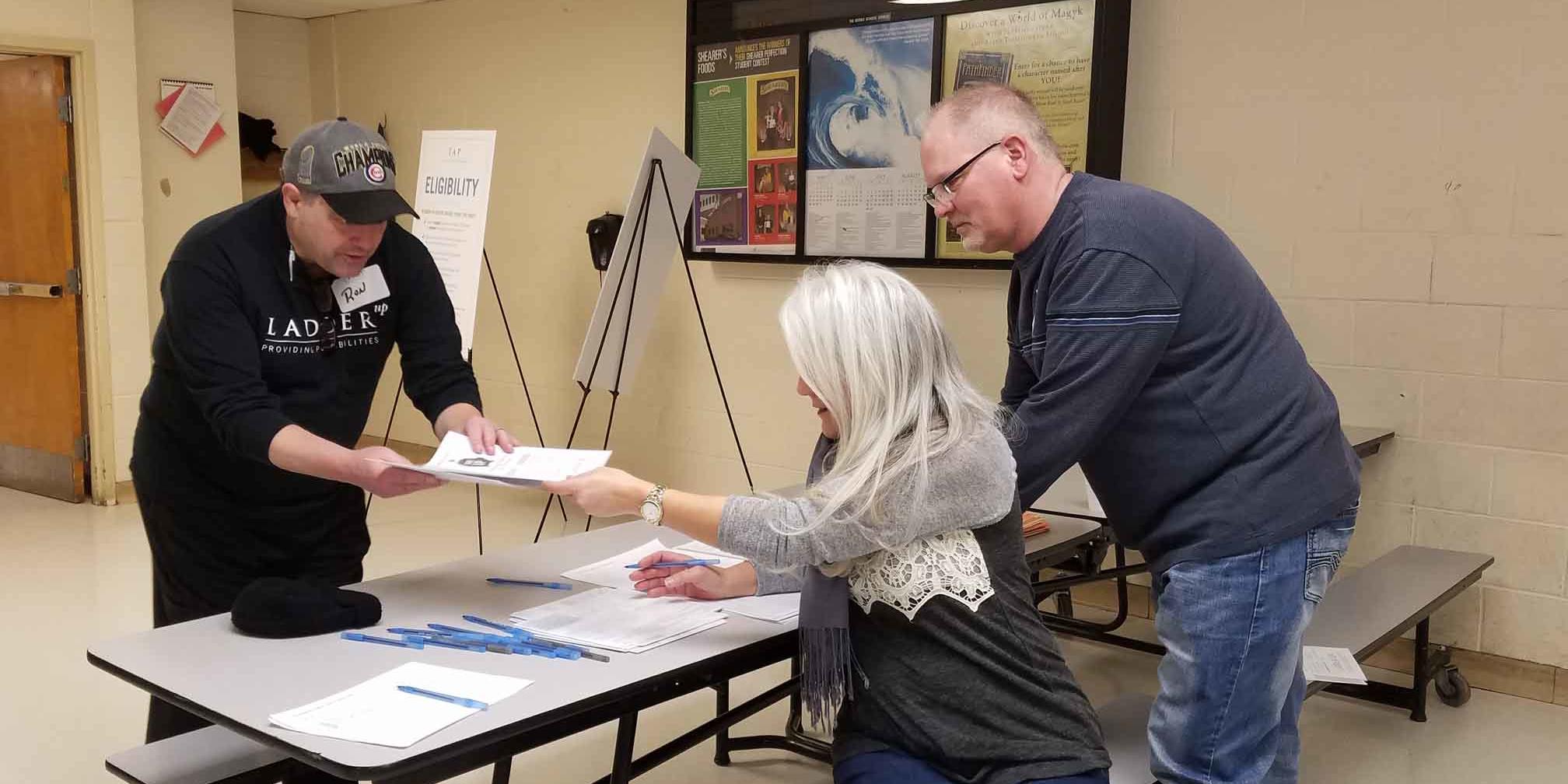 Ladder Up
Adtalem Global Education and Ladder Up worked together during the 2018 tax season to provide individuals and families in need with free tax assistance at one of Adtalem's campuses in Illinois. During the multi-week event, volunteers prepared more than 250 returns, helping tax-filers access over $530,000 in refunds!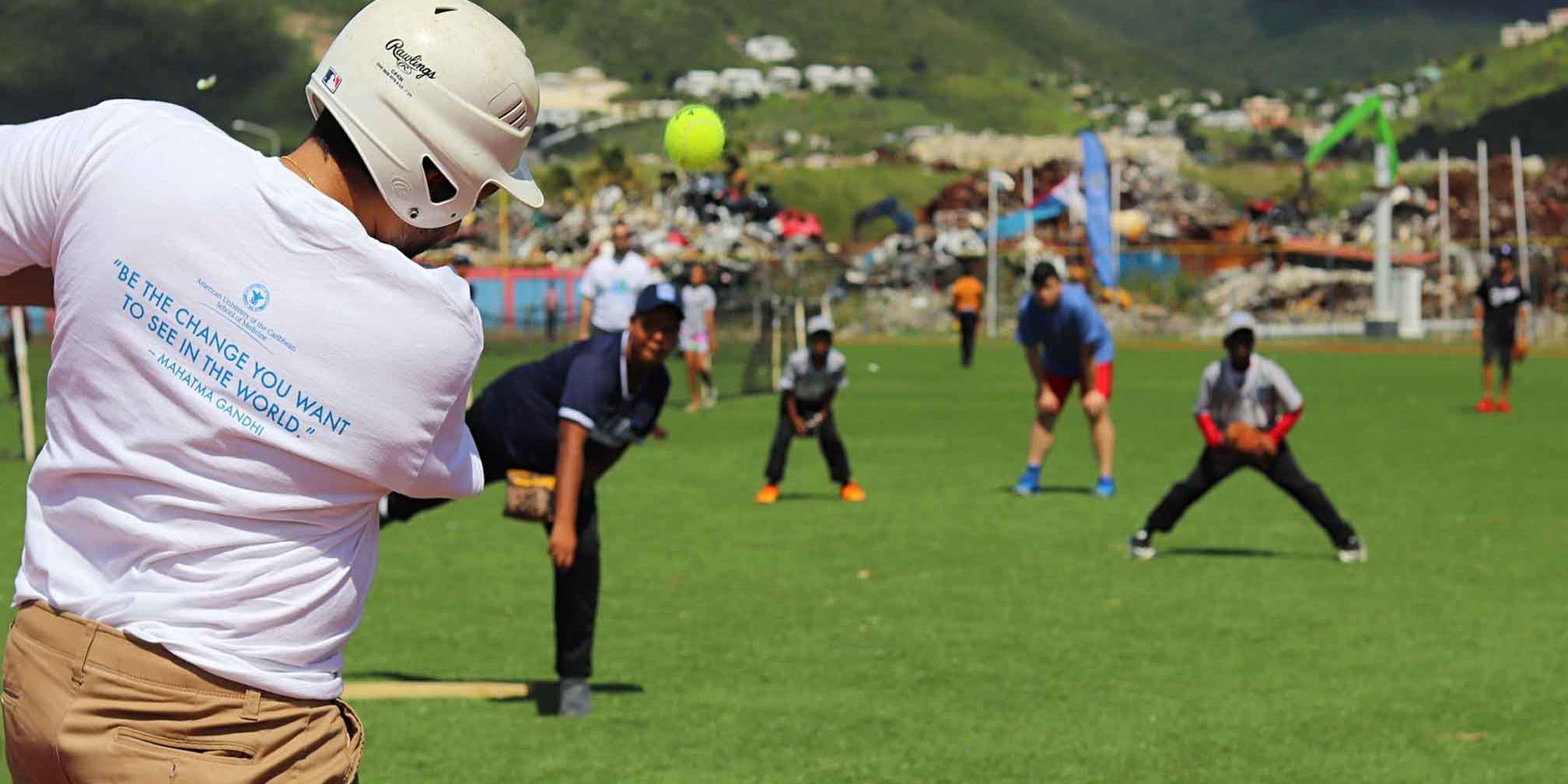 AUC School of Medicine Community Action Days
On Sint Maarten, the American University of the Caribbean (AUC School of Medicine) holds a quarterly Community Action Day program. For the 10-year anniversary of the event in October 2018, nearly 300 students volunteered approximately 875 service hours helping 15 different community groups, from health education and youth mentoring to beach clean-up and donation drives. Pictured above, AUC School of Medicine students volunteer with the Player Development SXM Little League Baseball Program during a Community Action Day.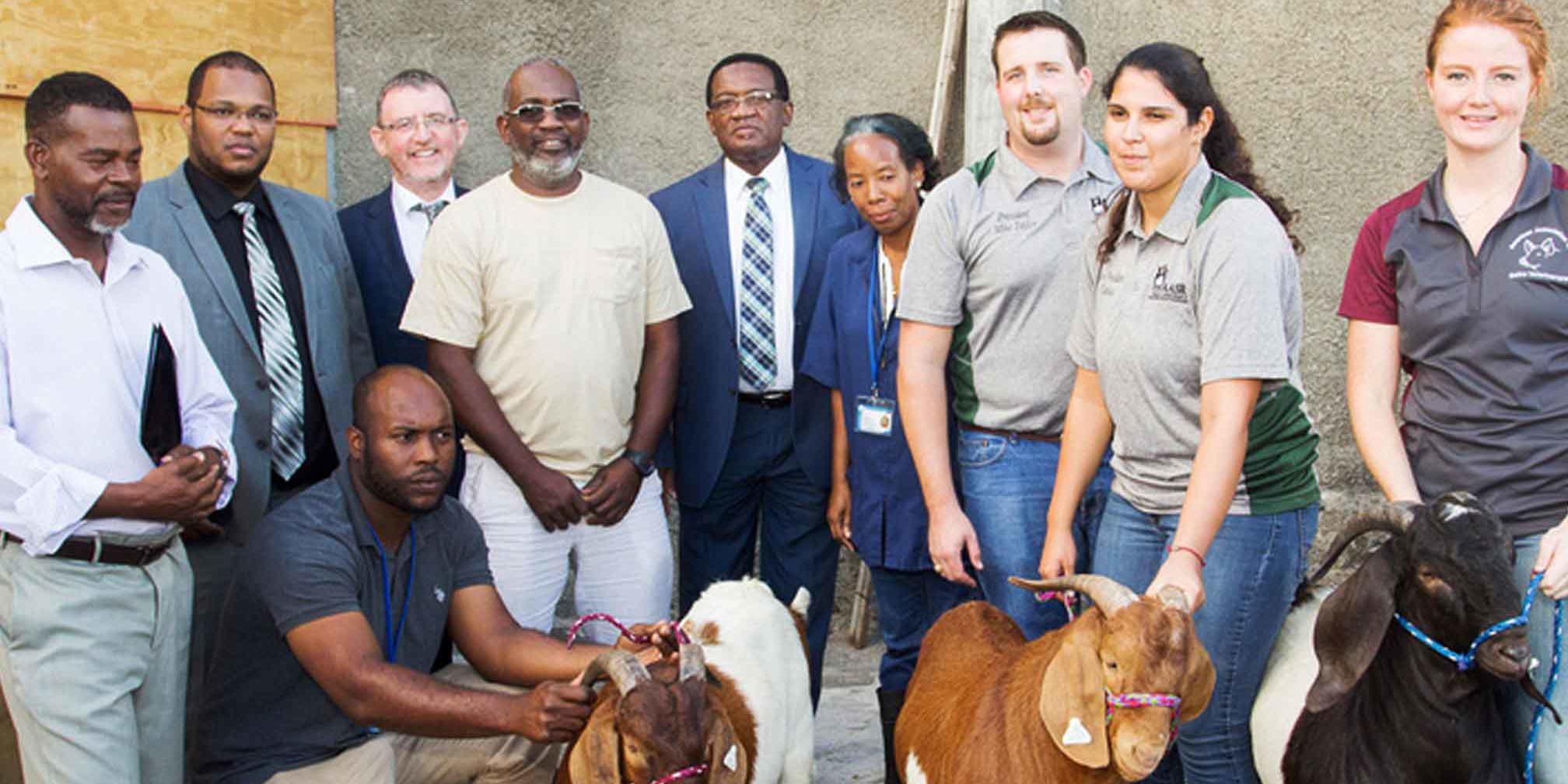 St. Kitts & Nevis Agriculture
Ross University School of Veterinary Medicine's Small Ruminant Student Club collaborated with the St. Kitts & Nevis Ministry of Agriculture to improve goat production on the island. Through the crossbreeding of local indigenous species with goats from Florida, the project will enhance the agriculture industry through the quality of livestock on the island within the next five to ten years by producing offspring with better growth rates, higher quality of meat, and stronger resistance to local diseases.
Community Support
---
Adtalem Global Education and its family of institutions and companies are committed to serving as responsible community citizens. We provide community support to charitable and civic organizations globally that share Adtalem's values. We also serve as partners to community groups by donating our resources and campus space for their programming. Adtalem is aligned with the medical, nursing and healthcare communities, helping to cover costs of medical services and supplies for groups in need. Students and faculty from our medical and healthcare institutions regularly provide healthcare services at local health fairs, as well. Our Professional Education businesses support groups that align with their areas of expertise. ACAMS® actively contributes to organizations that combat human trafficking, reflecting one of the target areas of their anti-money laundering professionals, and as a reflection of Becker Professional Education's CPA prep courses, Adtalem has provided space and support for free tax assistance programs. In Brazil, an extensive amount of volunteering and community workshops take place at our campuses, benefiting thousands of local residents.
Employee Volunteerism
---
In addition to financial support, Adtalem students, faculty and colleagues give back to our communities by participating in philanthropic opportunities and donating their time throughout the year at corporate and campus-supported events. Adtalem holds an annual "Month of Service," providing a paid work day for colleagues to volunteer with a charitable organization of their choosing. Many of our colleagues, including senior leaders, also lend their expertise to the community by participating on nonprofit boards or by speaking on panels at community events.
Philanthropic Giving
---
Adtalem Global Education recognizes that uplifting a community often requires philanthropic support, and that is why we are committed to giving back through both our 501(c)(3) charitable arm, the Adtalem Global Education Foundation, and through corporate support of non-profit and civic organizations that promote economic and workforce development, support community health and well-being, improve and increase educational access, encourage innovation, and support members of the U.S. Armed forces and their families.
Helping our Adtalem Family
---
The Adtalem Assistance Fund supports the colleagues and students of Adtalem Global Education's institutions and companies who are in need. Most recently, donations to the site benefitted members of the Adtalem community who were affected by the hurricanes across the Caribbean and in Texas, as well as those in our community affected by the California wildfires.
---
Founded in 2010, the Adtalem Global Education Foundation focuses on supporting education and workforce initiatives that advance career opportunities for new majority students and improve the economic health of local communities. The Foundation's sole member is Adtalem Global Education, its purpose being to empower students to achieve their goals, find success and make inspiring contributions to our global community. Adtalem and its private Foundation support non-profit organizations that reflect Adtalem's mission and vision of an equitable, healthy and economically productive society in the United States and abroad.
---
Established in 2000, the Empower Scholarship Fund provides financial support in the form of scholarships (restricted and unrestricted) to current students, especially those with the greatest need and who have established a successful academic track record. Students who, without scholarships, may find it difficult to continue their education.