Text and Media
Media for genericParSys-component_container_0-containerParSys-media_text-article-one
Learn more about Adtalem Global Education
The purpose of Adtalem Global Education is to empower students to achieve their goals, find success, and make inspiring contributions to our global community. Adtalem Global Education Inc. (NYSE: ATGE; member S&P MidCap 400 Index) is a leading workforce solutions provider and the parent organization of Adtalem Educacional do Brasil (IBMEC, Damásio and Wyden institutions), American University of the Caribbean School of Medicine, Association of Certified Anti-Money Laundering Specialists, Becker Professional Education, Chamberlain University, EduPristine, OnCourse Learning, Ross University School of Medicine and Ross University School of Veterinary Medicine. #WeAreAdtalem
Icon Callout
Workforce Solutions Provider
---
Empowering individuals is the meaning behind our name – Adtalem Global Education. Adtalem (pronunciation: ad TAL em) is Latin for "To Empower."
Article List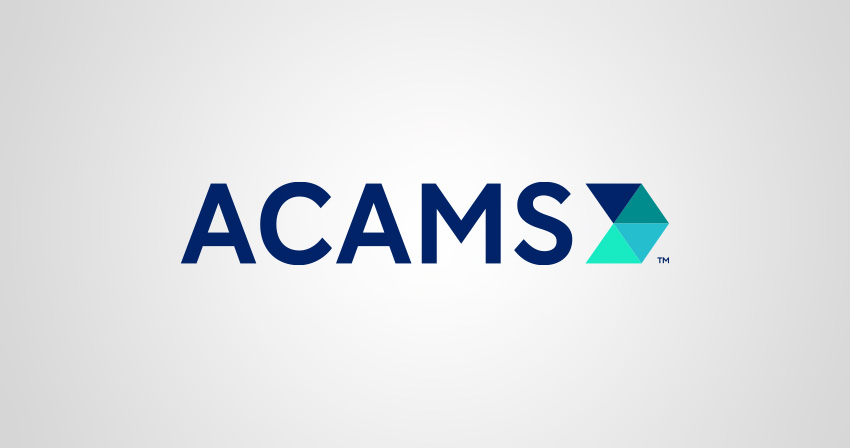 Spain Joins ACAMS' Rapidly Expanding Chapter Network in Europe
---
The Association of Certified Anti-Money Laundering Specialists has established a chapter in Spain as part of a broader strategy to support financial crime prevention professionals in Europe.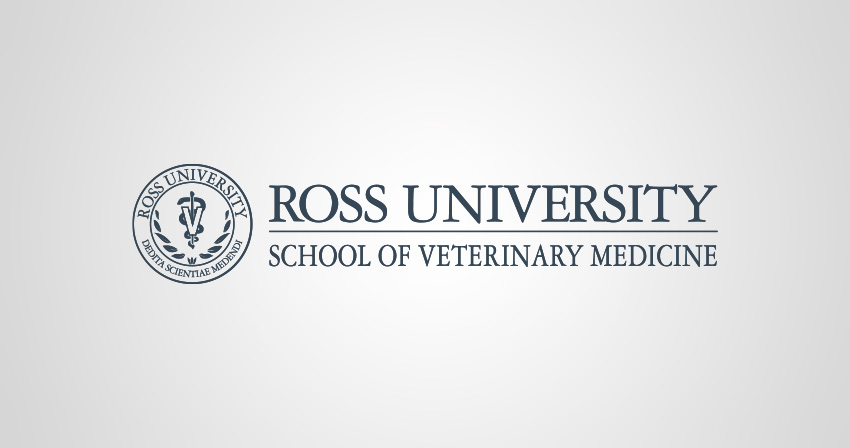 Ross University School of Veterinary Medicine introduces Certificate in One Health
---
Ross University School of Veterinary Medicine is committed to a One Health, interdisciplinary approach to understanding the interconnectivity between the health of humans, animals and the environment.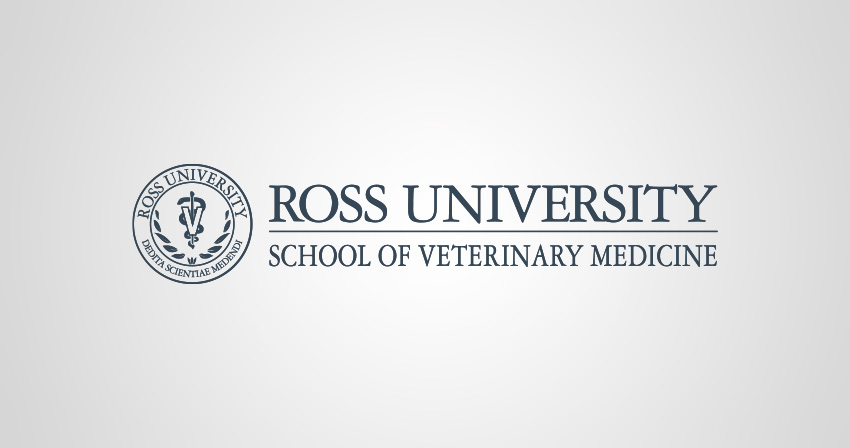 Prominent international veterinary cardiologist joins Ross University School of Veterinary Medicine
---
Ross University School of Veterinary Medicine is pleased to announce Dr. Anne French as its new head of Department for Clinical Sciences.
Hear from the Adtalem Team: Culture, mission and why employees are excited to come in each day
---
Scenes from Chamberlain Graduation in Seychelles
---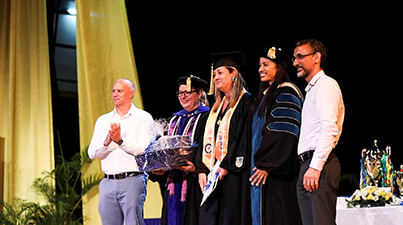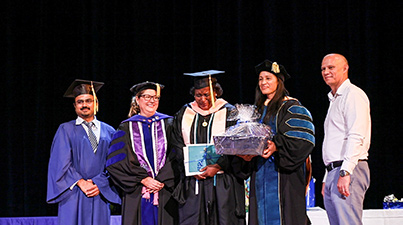 As of June 30, 2019
* Presence indicates employees, students, members or offices.
Statistics
WE ARE
9
institutions and companies
more than
11,500
employees
with a presence in
182
countries*
with
56
operating campuses
Statistic Content Section
Text and Media
Learn more about Adtalem Community Engagement
Adtalem Global Education is committed to serving students, members and communities in and outside the classroom. This means serving as a responsible community citizen, supporting employee volunteerism and an organization-wide commitment to philanthropy.
Media for genericParSys-component_container-containerParSys-statistics-media-text-article-one
Icon Callout
Work With Us
Applying here could change your life. Working here will change the lives of others. #WeAreAdtalem