14 Adtalem Experts Presenting at Distance Learning Conference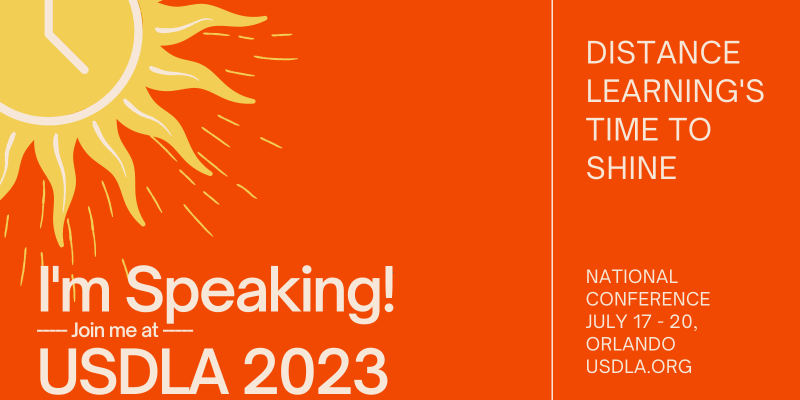 The U.S. Distance Learning Association conference brings together professionals from K–12 and postsecondary education, corporations, telehealth, government, and more. Among them will be 14 faculty and staff members from Adtalem Global Education, including Walden University. Walden will also receive three awards for innovative, research, and training.
Adtalem and Walden faculty and staff presentations (abstracts):
Tuesday, July 18, 10 – 10:45 a.m.
"The Power of Balance in Navigating Change," Dr. Shana Garrett
"Kindness Is an Expression of Appreciation," Dr. Sheryl Kristensen and Dr. Steven Verrone
Tuesday, July 18, 1:30 – 2:15 p.m.
"It Ain't Wrong to Say," Gabriela Johnson
Tuesday, July 18, 2:30 – 3:15 p.m.
"Social Determinants of Changemakers: Re-Centering Equity," Dr. Nina McCune and Dr. William Schulz 
Tuesday, July 18, 3:15 – 4 p.m.
"Student, Online Faculty, and Administrator Student—3 Roles in One," Dr. Holly Rick
Wednesday, July 19, 10 – 10:45 a.m.
"Mentors' Transformative Emotional Intelligence to Positively Influence Virtual Learner Engagement," Dr. Tom Butkiewicz
Thursday, July 20, 9 – 9:45 a.m.
"ChatGPT: An Educator's Friend or Foe?" Dr. Nichole Karpel
"Designing an Inclusive Online Classroom," Dr. Kristi Trapp, Kathy Strang, and Kathleen Morrison
Thursday, July 20, 10 – 10:45 a.m.
"Leveraging Technology to Promote a Dialogic Feedback Process With Online Writers," Dr. Darci Harland and Dr. Joe Gredler