2023 Tillman Scholars Includes 2 Army Veteran Walden University Students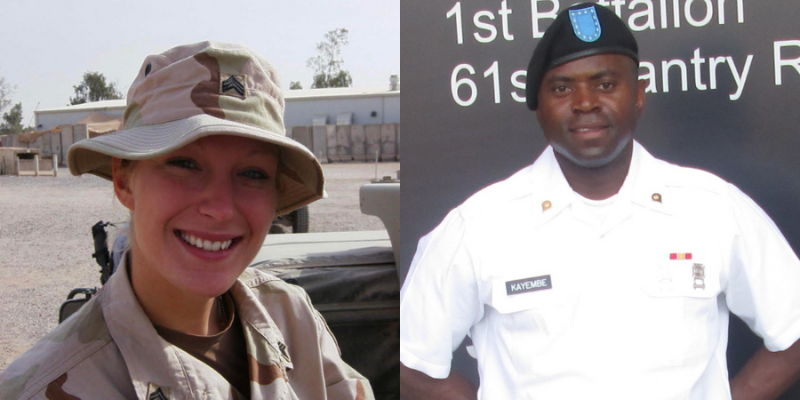 When the Pat Tillman Foundation announced its 2023 class of scholars in July, the exclusive list of 60 U.S. service members, veterans, and military spouses included two students at Adtalem Global Education's Walden University.  
Scholars are chosen for their service in and out of uniform, for being lifelong learners, their humble leadership, and their determination to change the world. 
Jean-Jacques Kayembe earned a Doctor of Medicine at the University of Kinshasa in the Democratic Republic of the Congo. He served in the Army for six years and shared his medical expertise as a health sciences adjunct at the Uniformed Services University.  
At the recommendation of an alumnus colleague, he is pursuing a PhD in Public Health at Walden with a specialization in Epidemiology. He says that it offers him a well-designed, rigorous program with resources at his fingertips, which was especially important during the pandemic. Meanwhile he is working as a program manager for Seattle and King County in Washington. There he has led COVID-19 outreach and programs for people with hepatitis. 
"I want to use my expertise in epidemiology to investigate and understand the social, environmental, and structural determinants that contribute to health inequities, particularly among marginalized communities," he says. "I bring to the program my unique cultural background, firsthand experiences, and understanding of African health challenges to inform my research and interventions." 
Jessica Atherton served in the Army National Guard where she was trained as a combat lifesaver. Her personal struggles and experiences in the military inspired her to pursue a Master of Science in Nursing Psychiatric-Mental Health Nurse Practitioner degree at Walden. She volunteers with Warrior Writers, a national nonprofit that helps veterans express their experiences in the military.  
Atherton and Kayembe join 2019 Tillman Scholar and Walden alumnus Dr. Jeremy Van Tress. He is a PhD in Social Work graduate working in palliative care and as an advocate for others like him who have Lou Gehrig's disease. 
"Service in the military is transformational and great preparation for advancing your education, career, and personal mission for effecting positive social change," says Dr. Sue Subocz, associate president and provost. "We are proud of Jessica, Jean-Jacques, Jeremy, and all of the veterans, active-duty servicemembers, and military spouses in the Walden community for their service, sacrifice, and dedication to others."  
The foundation honors the memory of Pat Tillman, who placed his professional football career on hold to join the U.S. Army after the attacks of September 11. He served in Iraq and Afghanistan, where he died helping fellow soldiers escape an ambush.