Diversifying the Talent Pipeline: A Key Driver for Economic Growth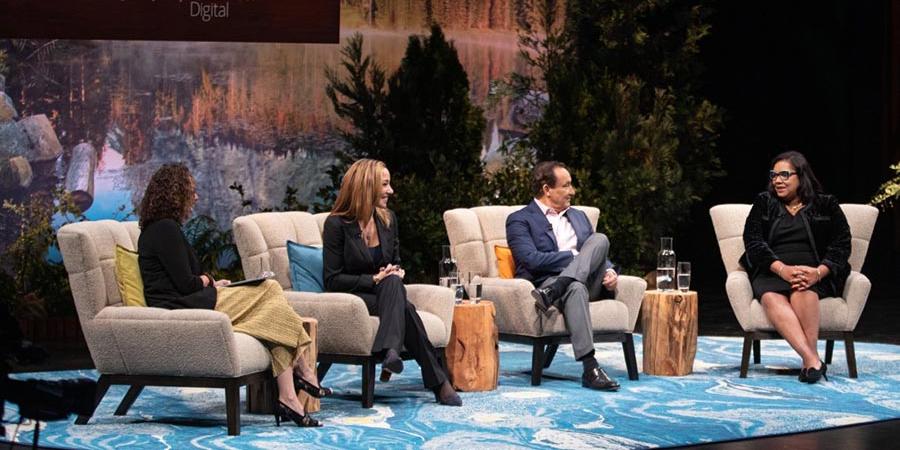 Increasing diversity drives economic growth and improves our global society. After Dreamforce, Adtalem Chairman and CEO Lisa Wardell shares her thoughts on how to address underrepresentation at all leadership levels.
In late November, I had the privilege to take the stage at Dreamforce's Equality Summit on the 'Representation Matters' panel. Alongside senior editor at Fortune Magazine Erin McGirt, United's CEO Oscar Munoz and Deloitte's Principal and Foundation President Tonie Leatherberry, we discussed a pressing topic that is incredibly important to us all: how to build a path to increase diversity representation at all leadership levels.
As we discussed during the panel, diversity is not just the "right thing to do" from a business or human standpoint, it has a material economic impact. We need to uplift our communities in order to build and thrive as a society. If we can successfully close the racial wealth gap, it could add 4% to 6% to U.S. GDP by 2028, according to a recent study from McKinsey.1
I've been asked this question many times, and it continues to be top of mind daily for me, my leadership team and peers: how do we overcome the grim statistics of underrepresentation? To start, a more diverse pipeline of talent.
At Adtalem Global Education, we provide workforce solutions across Medical and Healthcare and Financial Services. In Medical and Healthcare, Adtalem is working to address the shortage of healthcare professionals, specifically focusing on providing opportunities to a diverse student population. As just one example of the work our organization does in this area, and as part of its continued commitment to addressing diversity, Adtalem was the first to sign on to the HBCU Partnership Challenge. This program was created by the Congressional Bipartisan HBCU Caucus, pledging to invest in creating strategic collaborations with HBCUs and working to increase diversity in key workforce sectors. In support of this mission over the past year, Ross University School of Medicine, an Adtalem institution, has announced seven agreements with minority-serving institutions to provide additional paths to medical school for more minority students. In the financial services space, we seek to bridge the skills gap by educating, training and certifying underrepresented cultures with the right education in future technologies, such as artificial intelligence, cryptocurrency, compliance and security. This not only provides better knowledge and skills development, but ultimately reduces minorities from being further disintermediated from the workforce by new technologies.
There's overwhelming evidence that demonstrates increasing diversity in the workforce improves business performance. McKinsey's Delivering through Diversity report found corporations that embrace gender diversity on their executive teams, for example, were more competitive and 21% more likely to experience above-average profitability. They also had a 27% likelihood of outperforming their peers on longer-term value creation.2
And while the right programs, diversity succession planning, leadership representation — and arguably the most important — Board diversity (after all, they hire and fire CEOs), are critical to an organization's success, there are simple and effective things we can all do today. 
We must bring mass awareness and understanding to diversity and inclusion. In order to do so, we need to first create a safe space for others to ask questions — free of judgment — in order to change the lens with which others view and understand the world. This will enable us to make huge strides in racial equality and ultimately, economic impact.
If you are of the minority culture trying to navigate your career path and growth, listen to the wise words that Tonie Leatherberry concluded the panel with: do your job well, be confident, lean in, know your environment and yourself, invest in others' growth and ask for the job that you want.
After all, you belong in the room.
To watch the full panel discussion, view the video here.
---
1 https://www.mckinsey.com/industries/public-sector/our-insights/the-economic-impact-of-closing-the-racial-wealth-gap
2 https://www.mckinsey.com/business-functions/organization/our-insights/delivering-through-diversity