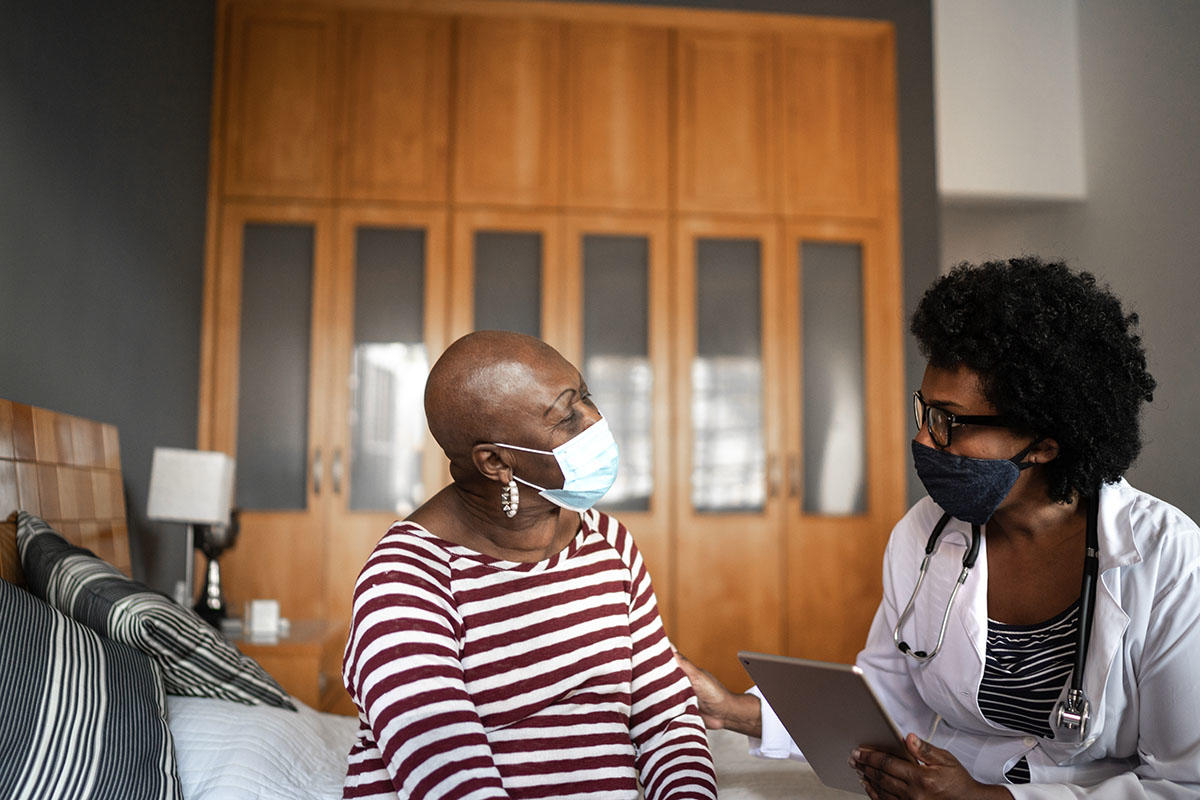 Healthcare is one of the most critical social and economic systems that exists in our society. It has a tremendous impact on both quality and longevity of life. Yet, the current rate at which new physicians and nurses enter the healthcare system is woefully short of meeting rapidly changing demographics and system demands. The pandemic has created more vulnerabilities to the workforce across healthcare, by way of clinician burnout, compassion fatigue and overall mental health challenges from trauma – which must be systemically addressed in the near term. However, we must also recognize the impact this scarcity of qualified healthcare professionals and the lack of diversity has on the healthcare system and patient outcomes. We need to address both issues in order to strengthen the systems' effectiveness and close the racial health disparities gap over the long term.
The Hard Truth
Put simply, there are not enough Black doctors and nurses. Black doctors make up only five percent of physicians in the U.S., while Black people make up 13% of the overall U.S. population . Closing this gap is critical because studies demonstrate that African Americans can have better health outcomes when treated by Black doctors. In fact, compared to white people, it's reported that Black people were three times more likely to contract the novel coronavirus, six times more likely to be hospitalized and twice as likely to die of the disease .
While several aspects play a role in these disproportionate outcomes, the systemic imbalances and subsequent index of social conditions have never been clearer. For example, Black male student enrollments at U.S. med schools have been stagnant or declining over the past four decades – an alarming trend that must be reversed. Only by first understanding the deeply rooted systemic barriers and by expanding access to medical education can we as a nation overcome these challenges and build a robust pipeline of diverse talent to improve health equity.
Charting a Path Forward
As the leader of the largest provider of MDs and nursing professionals compared with any other individual school in the U.S ., it has been my priority to help address these shortages and disparities at scale. At Adtalem, our goal is to reimagine the future of healthcare education at a time when global health has never been a higher priority. As we continue to embrace the important role medical science educators play in filling these critical care gaps and bridging health disparities, our focus has been and will continue to be centered on:
(1) expanding access to education that better meets workforce needs
(2) reimagining the learning experience so it is adaptive and advantageous to the changing needs of students and evolving healthcare ecosystems; and
(3) providing superior student outcomes that impact the lives and communities in which we serve.
By focusing on these areas, and by continuing to fortify our relationships with healthcare providers, we can help strengthen the performance, resiliency and scale of the human capital supply chain across healthcare.
Expanding Access to Education
Access to education is at the center of what we do and is a critical element that supports economic stability. As just one example of the work our organization does in this area, and as part of our continued commitment to addressing diversity in key workforce sectors, Adtalem was the first higher education institution to sign on to the HBCU Partnership Challenge . In support of this mission, Adtalem affiliate, Ross University School of Medicine (RUSM), has established 10 partnerships with minority-serving institutions to provide additional pathways to medical school for more underserved students in the past year alone. These collaborations demonstrate how we can create more opportunity, reduce barriers and ultimately broaden access to care for Black people by providing unparalleled access to quality education for aspiring Black physicians. While approximately 80% of all U.S. med schools graduate 10 or fewer Black physicians a year, Adtalem's institutions graduate more Black physicians – both male and female – than any other U.S. school at more than 100 graduates per year. This is highly intentional, and we are committed to doing even more to improve health equity.
Reimaging the Learning Experience
Successful student outcomes are paramount; without building a pipeline of highly qualified talent, there is no solution to the issues we are facing as a society. We assist students from the time they seek acceptance into medical school. Through our unique Medical Education Readiness Program , it's a conversation of how we can help students be successful. Since the program's inception, more than 3,000 students have successfully completed the program and advanced on to pursue their medical training at one of our medical schools. That's 3,000 students who otherwise may not have had the opportunity to pursue their passion to become a physician and contribute to society, in many instances in the communities where they grew up.
Furthermore, overall education delivery modalities and thus the student experience is evolving. For the past several years, education delivery has been slowly transitioning to more of an on-site/online hybrid model. But as online learning is increasingly a foundational element to education, adaptive learning can offer multiple learning modalities that better serve traditional and non-traditional students by expanding access to education and eliminating barriers. Having combined physical and digital offerings enables us to better serve students in whichever modality is most convenient for them and thereby more conducive to successful student outcomes. With approximately 70% of our students fully-online in a typical pre-pandemic learning environment, this offers flexibility, the ability to 'earn as you learn' and ultimately an advantageous environment that supports lifelong learners that continuously seek to advance their careers.
Driving Superior Student Outcomes and Impact
We estimate that the for-profit sector contributed approximately 17% of nursing and physician graduates in the 2018-19 school year — our institutions are among the largest contributors to this percentage. American University of the Caribbean School of Medicine (AUC) and Ross University School of Medicine (RUSM) are fulfilling an important role by contributing a significant influx of new primary care physicians to the healthcare system with superior student outcomes; a combined 2020 first-time residency match rate of more than 92% is well above the national average of 80.8%* . More than 70% of our 2019-2020 medical graduates chose to enter critical roles in primary care across all 50 U.S. States and Puerto Rico. In addition, our nursing school, Chamberlain University , is also intently focused on delivering superior student outcomes, such as first-time NCLEX pass rates of over 91%. With more than 84,000 alumni, Chamberlain continues to be the leading grantor of BSN degrees to under-represented students in the United States. This significant influx of physicians and nurses enables us to reach underserved areas each year with unique scale and better address the complex workforce needs.
Fulfilling Our Mission
As a leading workforce solutions provider focused on diversity and empowering individuals, we are committed to bridging the workforce needs for the high-demand healthcare sector that contributes a significant social and economic impact on the communities in which we work and live. We are unwavering in our vision of creating a dynamic global community of life-long learners, empowering them to achieve their goals, find success and make inspiring contributions to the global community. At a time when global public health is a priority and racial equality is an imperative, now more than ever, educators must continue to find ways to make an impact as we address employment and health disparities at scale and their effect on society as a whole.
*PGY-1 match rate national average for all applicants.