Adtalem Global Education Becomes First Higher Education Organization to Accept HBCU Caucus Partnership Challenge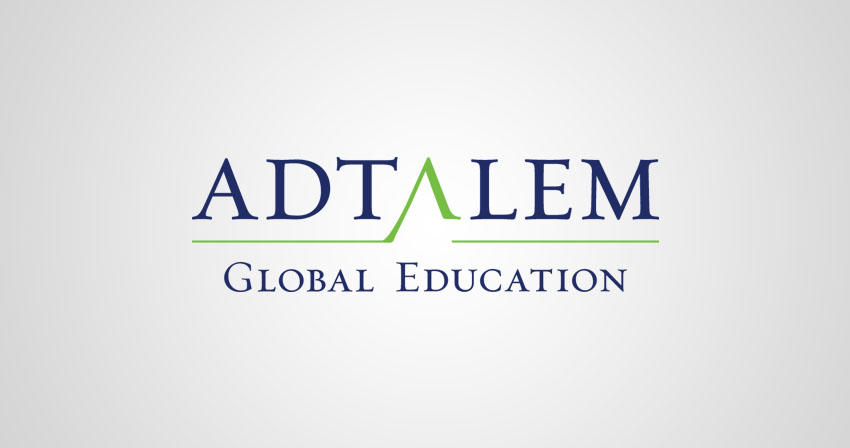 With a focus on increasing workforce diversity, Adtalem Global Education Inc. (NYSE: ATGE) announced it has joined the Historically Black Colleges and Universities (HBCU) Partnership Challenge. Adtalem becomes the first higher education organization to sign on to the challenge created by the bipartisan HBCU Caucus.
The HBCU Caucus is co-chaired by Congresswoman Alma Adams (D-NC) and Congressman Bradley Byrne (R-AL) and works to promote and protect the interests of HBCUs by creating a national dialogue about the issues impacting HBCUs.
Through the challenge, Adtalem becomes one of 13 corporate partners who pledge to invest in creating strategic collaborations with HBCUs and working to increase diversity in key workforce sectors. A McKinsey & Company study found companies that have the most ethnically diverse executive teams are 33 percent more likely to outperform their peers on profitability.
"Workforce diversity isn't just the right thing to do, it's imperative to the economic health of the nation," said Lisa Wardell, president and CEO of Adtalem and the only African-American female CEO in the S&P MidCap 400 Index. "HBCUs have always been, and continue to be, absolutely critical to the diverse workforce in our nation. Adtalem's goal is to work with HBCUs to address issues so that HBCUs can better serve our diverse student populations and our communities."
"As a proud HBCU graduate, I am excited to see a corporation from the 7th Congressional District of Illinois take on the HBCU Challenge," said Congressman Danny Davis (D-IL). "Adtalem Global Education is an important part of the Chicago business community, both as a corporate citizen and as a global workforce solutions provider. Congratulations to Adtalem on this collaboration with the HBCU Caucus."
Adtalem institutions are longstanding contributors to a diverse U.S. workforce and to supporting HBCUs, including two recently announced partnerships with Charles Drew University of Medicine and Science and Florida Agricultural and Mechanical University to create educational pathways for its students to attend medical school.
Media Contact:
Ernie Gibble
Ernie.gibble@adtalem.com
(630) 353-9920