#CareForCaregivers: Supporting the Mental Health and Well-being of Nurses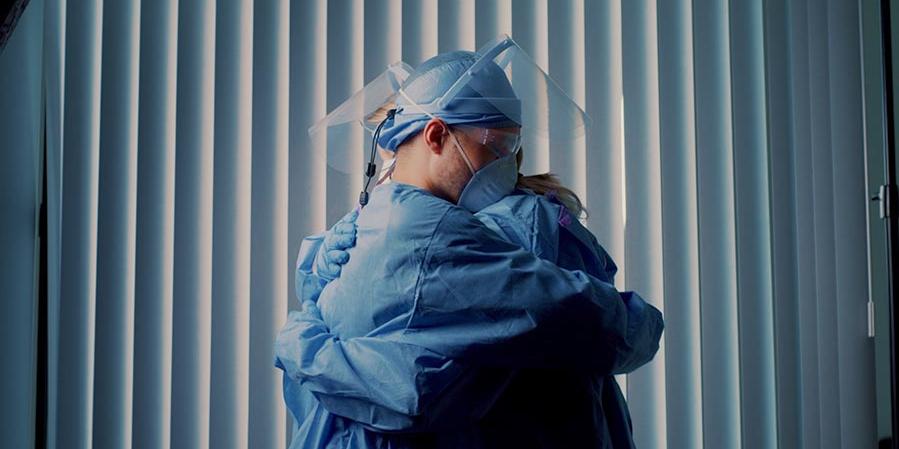 As the world adapts from the effects of COVID-19, we turn to the healthcare workers to keep us safe and standing tall. While they're putting themselves at risk on the frontlines — often separated from their own families and loved ones — we want to support them in any way we can, and that includes giving them the means to take care of their mental health.
As we celebrate the Year of the Nurse and Mental Health Awareness Month, Adtalem, via the support of the Adtalem Global Education Foundation and affiliate, Chamberlain University, will contribute $200,000 to the American Nurses Foundation (ANF) Coronavirus Response Fund for Nurses, a charitable arm of the American Nurses Association, to provide direct assistance and support for the mental health needs of nurses, now and in the future. In addition, Chamberlain University will match donations dollar-for-dollar up to a total of $50,000.
Furthermore, to help spread mental health awareness and the gratitude for nurses and their well-being, Adtalem will also donate $1 for every like, share or retweet of the company's designated social media posts.i All donations will support the mental health initiatives of the ANF fund.
Connect with us on our social channels, Twitter and LinkedIn, to help us support frontline nurses by sharing our #CareForCaregivers posts and bringing more awareness to the importance of mental health.
---
i Adtalem Global Education (the company) will donate $1 USD to the American Nurses Foundation's Coronavirus Response Fund for Nurses, a charitable arm of the American Nurses Association, for every 'like,' 'retweet' or 'share' it receives on the company's Twitter and LinkedIn social media posts with the designated #CareForCaregivers hashtag and mention of the above donation initiative. The company will donate up to $5,000 USD and the initiative will run from May 26, 2020 at 12:00 AM CDT until May 31, 2020 at 11:59 PM CDT.