Black Resistance at Work: Increasing Equity in Corporate America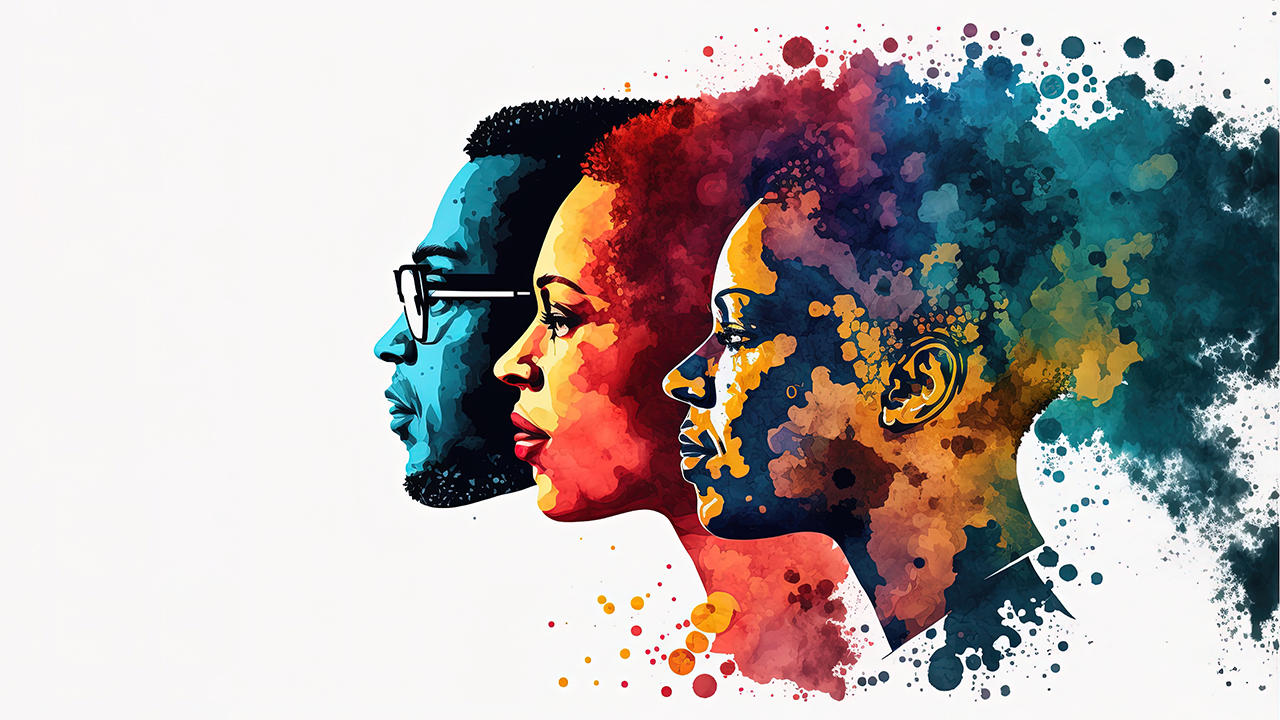 If you type "diversity in the workplace" into a search engine, you'll be met with a mountain of articles, case studies, opinion pieces, etc., on the importance of diversity for company cultures. The reasonings vary; first, there's a tangible, financial benefit to the company's bottom line as companies with diverse leadership often outperform those with more homogenous leadership teams. Second, diversity increases talent attraction and retention because when people see themselves represented in the organization, it increases morale and shows that everyone has a place in the organization. Another, more simple reason, is because it's the right thing to do.  
During Black History Month, I like to reflect on the wonderful mixture of unique voices, backgrounds, cultures and traditions that surround me in the workplace, and I also reflect on how Black Resistance – the theme for 2023 - made it possible for me to be where I am today.  
I was a gymnast in my youth. I won't date myself, but this was before powerhouses like Dominique Dawes, Gabrielle Douglas, Simone Biles and other young Black women became dominant in the sport. When I competed, other Black gymnasts were few and far between. In addition to a lack of representation, I also had to overcome discrimination from the judges' table. On more than one occasion, my scores were drastically lower than those of my non-Black competitors, even though my routines had been nearly flawless. This occurred so frequently that on one occasion, after complaints from my family, my team, and even my competitors, a second set of judges was brought in to monitor the primary judges and ensure fair scoring across the board. Dealing with racism in a sport I loved was disheartening. I could have just accepted the discrimination as par for the course as a Black woman in a predominantly white sport, or I could have given up and dropped out of gymnastics. Instead, those of us who witnessed the injustice banded together and raised our voices in protest to change the system. These events in my youth helped form my view on what Black Resistance is, and how we can harness it to dismantle the systemic barriers that block the path to equity.   
Black Resistance is meant to highlight how Black Americans have fought against racial inequality and discrimination. There are examples of Black Resistance at each juncture of the socioeconomic ladder starting from birth, into the education system, persisting throughout our careers and beyond. To resist discrimination and segregation, Black Americans have either built their own institutions to support their communities - such as churches, colleges and universities (like HBCUs), companies and organizations - or have worked to dismantle the racist institutions and systemic barriers that kept us from having the same freedoms and protections under the law. While we've made significant gains over the past few decades, there is still much work to be done – especially in terms of equal representation and inclusion in corporate America.  
Being Black in corporate America comes with a unique set of challenges. The first of which is landing a job. A 2021 study conducted by the University of Chicago and the University of California Berkeley found that people with "distinctively Black names" have lesser chances of being contacted for an interview when compared to those with traditionally white names. During this study, researchers submitted 83,000 entry-level job applications to 108 fortune 500 companies in the US, and they found that applicants with Black-sounding names had a 2.1% less chance of being contacted.  
When Black employees eventually get hired and begin their careers, discrimination and bias – whether conscious or unconscious - can persist throughout their corporate experience. Data collected from a 2021 SHRM report on the cost of racial inequities in the workplace shows that: 
Over 2 in 5 Black workers (42 percent) feel they faced race- or ethnicity-based unfair treatment at work in the past five years. 
Turnover due to racial inequity in the workplace may have cost U.S. organizations up to $172 billion over the past five years. 
Absenteeism due to anxiety, worry, stress, or frustration stemming from experiencing or witnessing unfair treatment based on race or ethnicity in the workplace may have cost U.S. businesses up to $54 billion in the past year. 
Lost productivity was even more costly, carrying a nearly $59 billion price tag in the last year. 
In addition, Black representation in the upper echelons of corporate America is scarce. The glass ceiling prevents career growth for Black employees and other underrepresented workers, and many don't advance past middle management. According to data provided by the Bureau of Labor Statistics, the racial and ethnic makeup of the U.S. labor force is 77% white, 18% Hispanic, 13% Black, 6% Asian. If we break down the workforce and look solely at senior leadership, a review of top companies by the Washington Post in 2021 found that only 8% of C-suite executives are Black, although African Americans account for about 12% of the total population. This disparity is even larger when you consider only CEOs. Only six of the top 500 companies have an African-American CEO, or just over 1%. 
But diversity is only one side of the coin. To create a company culture that's equitable and gives everyone a seat at the table, you need inclusion.  As the chief human resources officer (CHRO) at Adtalem Global Education, facilitating a diverse, equitable and inclusive culture is an integral part of my role. I'm proud to have joined a company where intentional inclusion initiatives are already deeply embedded in the company culture. We pride ourselves on our top-down approach towards diversity, equity and inclusion, starting with our board of directors and senior leadership, which are 64% and 55% combined gender, racially and ethnically diverse respectively.  
To achieve this intentional inclusion, we've taken multiple steps to plan, implement, and measure our DE&I efforts to make sure they're effective and producing results. For example, we track and list our diversity statistics for our board, leadership, and employee base on our website so we can be held accountable publicly. Additionally, we've held multiple townhalls, forums and trainings for our organization dedicated to topics such as creating an inclusive, anti-racist work environment, how to recognize and overcome our own implicit bias, and more. Over the course of 2022, many of our colleagues took part in a company-wide event called the IDEA (Inclusion, Diversity, Equity and Access) Forum, a four-part webinar series that covered topics such as "Creating a Culturally Competent Work Environment" and "Having Brave Conversations on Race."  
I'm proud of the work we've done so far, and I look forward to building upon this foundation in partnership with other Adtalem teams. Achieving inclusion and equity is a shared goal, and it takes partnership and collaboration between human resources professionals, our C-suite leaders, our board, and our collective body of employees to create a truly inclusive culture. I can't wait to see what the future holds for our organization, and how we can harness the power of Black Resistance to create a work environment that's fair, just, and equitable for everyone.