A Top Cause of Pregnancy-Associated Death: Domestic Violence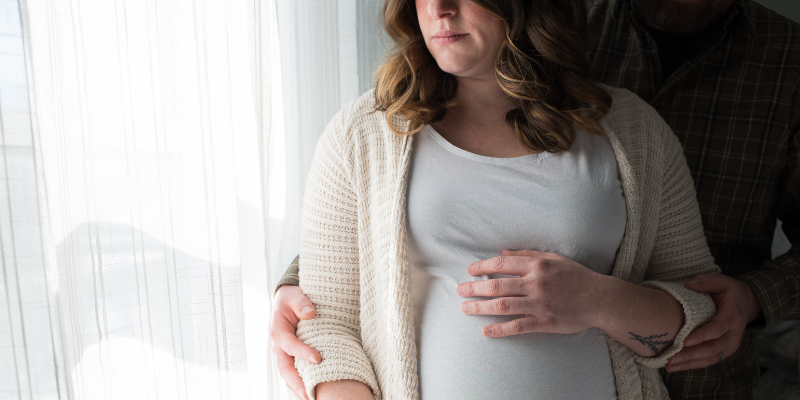 Collaboration between healthcare and criminal justice systems offers solutions.  
Even with a part-time counseling practice, Dr. Natalie Gwyn can easily recall a client who experienced domestic violence while pregnant. 
The young woman's partner was incarcerated. They wrote letters back and forth making plans for a bright future. They married while he was in prison. When he was released, she picked him up and they moved in together.  
The violence started quickly. 
Dr. Gwyn encouraged her to get help from family members, friends, shelters. Then the woman got pregnant. The hitting continued. With Dr. Gwyn's encouragement, she moved into her own apartment.   
Then she invited her partner over. 
Even when women get the strength and the confidence to leave and you're working with them to get resources, there's still that feeling of 'we're supposed to be a family. We're supposed to be married,'
says Dr. Gwynn, who teaches counseling at Walden University, part of Adtalem Global Education. "That's where that cycle of intimidation and violence can come back in." 
She stayed with him through the pregnancy, but after the baby was born, the family successfully stepped in and she was able to leave the marriage.  
"She hasn't fully recovered," says Dr. Gwyn. "There's anxiety and depression that prevents women when they're in these situations from developing positive and healthy relationships even with extended family."  
Research now shows that in some ways the woman was fortunate, as homicide is a leading cause of pregnancy-associated death.  
Domestic Violence and Pregnancy 
A 2021 article in the Journal of Women's Health compiles many of the dire statistics. It shares that one of the few national studies to look at deaths (from 1991-99) found "that pregnancy-associated homicides made up 8.4% of reported maternal mortality deaths from all causes."  
States have more recent numbers. This summer, Kansas reported that from 2016–2020 homicide was one of the leading causes of the 105 deaths identified as pregnancy-associated—"occurring while a woman is pregnant or within a year of pregnancy." 
When we think of pregnancy, everything's switching. If an offender feels like they are losing control, they'll do anything to maintain that control, because that's what they need to believe in themselves,
says Dr. Shelli Friess, Walden faculty member. "Domestic violence is about power and control." 
Sometimes, she says, that means targeting the baby in the womb. "If someone wants to control you, that's a real easy way to do it," she says.  
Walden University has more than 5,000 MS in Mental Health Counseling graduates.
Signs of Domestic Violence in Pregnancy 
Healthcare providers are in key positions to notice signs of domestic violence.  
Not making appointments for consistent prenatal care is one, according to Dr. Gwyn, because their partner prevents them from leaving the house or they have a visible injury. "For doctors and nurses, I would really encourage them to look at the continuum of a patient's care," she says.  
"I teach Disaster, Crisis, and Trauma, and I want my students to be able to recognize the different types of domestic violence and to know where there are resources for safety planning [for leaving an abusive situation]," says Dr. Friess. 
Walden Associate Dean of Criminal Justice and Forensic Psychology Dr. Jessie Lee encourages anyone doing patient intake to be vigilant in recognizing and acknowledging suspected abuse.
If someone comes in with bruises or a broken arm, look at who brought them in. Question the person in private about how they received the bruises or broken arm. Is someone holding their ID? Did the person who brought them to the hospital leave? Why?
says Dr. Lee. "Those can be flags and you need to connect the dots." 
Walden is the No. 1 conferrer of doctoral degrees in the Criminal Justice space. 
Connecting Health Providers and Law Enforcement 
In his law-enforcement career on patrol and in national leadership, Dr. Lee says he's seen collaboration between the healthcare and criminal justice systems. Being a welcome part of monthly staff meetings at hospitals is something he advocates.   
"Collaboration between both parties is truly invaluable because we need each other, but sometimes we don't know why," he says. Sometimes the why is to understand the chain of control for evidence collection or documenting abuse with photos and interviews in a way that can lead to an effective intervention.  
"Law enforcement, medical doctors, and nurses are oftentimes the first access point for the victims. Then it can be important to partner with counselors who are trauma informed," says Dr. Friess. "My hope is that we can all partner up on interdisciplinary teams to be able to address domestic violence from all different perspectives." 
If you or someone you know is a victim of domestic violence, please reach out for help. Visit the Domestic Violence Support Hotline or call 1−800−799−SAFE (7233). 
For more information, email the Adtalem Global Communications Team: adtalemmedia@adtalem.com.