Walden University Tackles Affordability and Accessibility in Higher Education with New Scholarship Program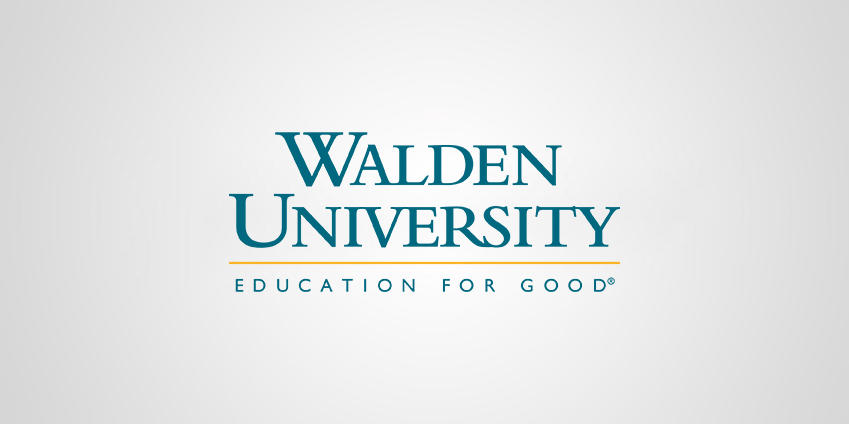 CHICAGO – January 19, 2023 -- Walden University, a pioneer in flexible learning, announces a new pricing model structure, the Believe and Achieve ScholarshipTM to help students accomplish their educational goals by lessening the financial burden of tuition. The Believe and Achieve Scholarship makes earning a degree more affordable for newly enrolled Walden students starting with the February 2023 session. This program underscores Walden's dedication to empowering students throughout their educational journey, paving the way for them to effect change in their careers, community, and personal lives. 
"The affordability and accessibility of higher education have become increasingly more difficult for students, especially for nontraditional students like Walden's who may work full-time while pursuing an advanced education," said Walden University President Michael Betz. "By alleviating some of the financial barriers and providing considerable benefits to continue toward graduation, this scholarship will open doors for students not only during their educational journey, but throughout their lives."
The Believe and Achieve Scholarship encourages students to progress toward their Walden degree. 
Undergraduate students in most course-based programs will receive a tuition-free course for every three courses they complete, along with a substantial grant. 
Students pursuing an eligible master's degree will earn free courses to help them complete their course of study. 
Students enrolled in Walden's Tempo Learning modality, which is a self-paced learning format based on a three-month subscription model, receive a tuition-free subscription for every four paid subscription periods completed.
Visit the Believe and Achieve Scholarship website for a list of eligible programs.
"Many Walden University students are working professionals who carry not only the stresses of an ongoing career but also quite often the responsibility of supporting a family," said Walden University Associate President and Provost Sue Subocz. "The Believe and Achieve Scholarship helps make our great programs even more affordable for students while maintaining the flexibility working professionals need."
For over 50 years Walden has provided a diverse community of career professionals the opportunity to transform themselves as scholar-practitioners to effect positive social change. The Believe and Achieve Scholarship is the next step in championing these students by creating a more equitable higher education experience across their personal and professional lives journeys.
Learn more about Walden University at waldenu.edu.
# # #
About Walden University
Walden University, an Adtalem Global Education (NYSE: ATGE) institution, supports a diverse community of adult learners who seek to achieve their academic goals and make positive, lasting social change in their professions and communities. Students from across the U.S. and more than 165 countries are pursuing a certificate, bachelor's, master's, or doctoral degree at Walden, which offers more than 100 online-degree and certificate programs. Walden University has graduated more than 174,000 students and is accredited by the Higher Learning Commission. Visit WaldenU.edu for more information, and follow on Twitter, Facebook, Instagram, and LinkedIn. 
About Adtalem Global Education
Adtalem Global Education (NYSE: ATGE) is a national leader in post-secondary education and leading provider of professional talent to the healthcare industry. With a dedicated focus on driving strong outcomes that increase workforce preparedness, Adtalem empowers a diverse learner population to achieve their goals and make inspiring contributions to their communities. Adtalem is the parent organization of American University of the Caribbean School of Medicine, Chamberlain University, Ross University School of Medicine, Ross University School of Veterinary Medicine, and Walden University. Adtalem family of institutions has more than 10,000 employees and a network of more than 300,000 alumni. Adtalem was named one of America's Most Responsible Companies 2021 and 2023 by Newsweek and Statista, and one of America's Best Employers for Diversity in 2021 and 2022 by Forbes and Statista. Visit Adtalem.com for more information, and follow on Twitter and LinkedIn.