Ross University School of Veterinary Medicine introduces Certificate in One Health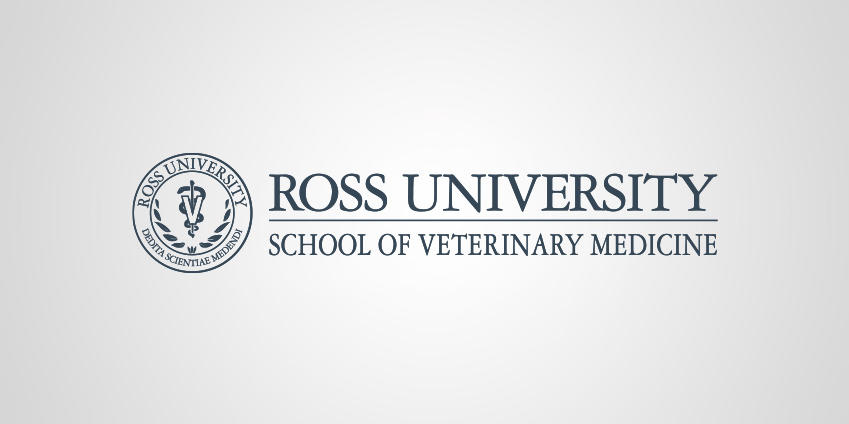 University partners with Chamberlain University on program connecting human, animal and environmental health
BASSETERRE, St. Kitts – October 7, 2019 – Ross University School of Veterinary Medicine (RUSVM) is committed to a One Health, interdisciplinary approach to understanding the interconnectivity between the health of humans, animals and the environment. As part of its commitment to an exceptional education, RUSVM announced today the launch of a new graduate Certificate in One Health program.
The online Certificate in One Health program will provide an in-depth knowledge of One Health concepts that can be applied to enhance careers for veterinary and healthcare professionals, so they are equipped to make a positive impact. Upon completion of the program, students will be prepared to lead and advocate for issues related to One Health on a global scale.
In addition to online courses through RUSVM, three additional online courses from Chamberlain University are available for students to fulfill the program's social sciences requirement. These courses, delivered by Chamberlain University's Master of Public Health degree program, provide an opportunity for students to gain expertise in public policy and public health from RUSVM's sister institution.
RUSVM and Chamberlain University are institutions of Adtalem Global Education, providing diverse and skilled experts for global workforce needs. This partnership demonstrates a cross-institutional commitment to creating an inclusive program that allows working professionals to expand their knowledge in One Health. To learn more about the RUSVM Certificate in One Health, click here.
"It is critical that we examine the major issues impacting our world today through a One Health approach," said Sean Callanan, Ph.D., MVB, MRCVS CertVR, DipECVP, FRCPath, dean of RUSVM. "Bringing together experts in veterinary medicine, human medicine and the environment will result in collaborative solutions with long-lasting impact. Our Certificate in One Health program provides an additional avenue for busy professionals to expand their knowledge in this growing field."
"The World Health Organization has identified several global threats to human health resulting from our exposure to animals in certain conditions and the environment," said Karen Cox, Ph.D., R.N., FACHE, FAAN, president of Chamberlain University. "As our population expands, we live, work and interact more closely with animals and the environment and increase our exposure to human health threats. The Certificate in One Health program provides students with the education and training necessary to understand impacts on human health and how they can reduce health risks."
Media Contact:
Elizabeth Story
elizabeth.story@adtalem.com
(815) 545-4242