Ross University School of Medicine Welcomes New Class with White Coat Ceremony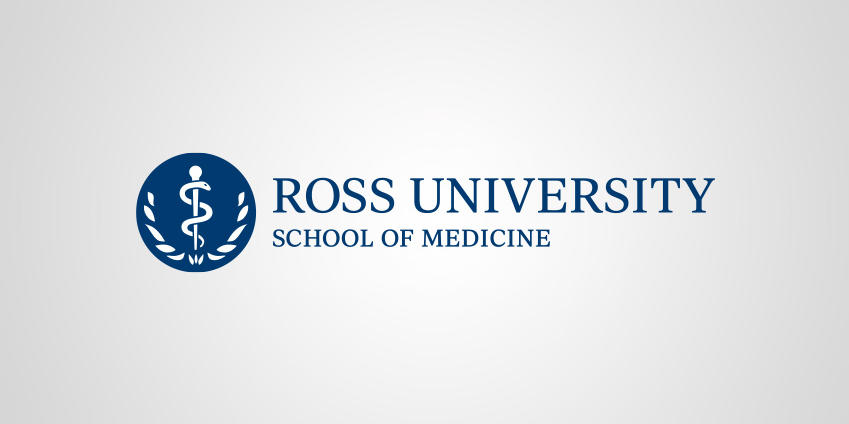 Dr. Karen Cox, president of Chamberlain University, delivers keynote address stressing collaboration between physicians and nurses
BRIDGETOWN, Barbados – With classes underway for the fall 2019 semester, new students at Ross University School of Medicine (RUSM) took part in a medical education tradition on September 7, receiving their first white coats, the garment worn by a Doctor of Medicine, and taking their Hippocratic Oath. This rite of passage for new medical students reflects the students' commitments to the values and professional expectations of a physician.
The keynote address to students was delivered by the president of Chamberlain University, Karen Cox, Ph.D., R.N., FACHE, FAAN, emphasizing the important collaboration between physicians, nurses and other healthcare providers. Chamberlain, also an institution of Adtalem Global Education, is the largest nursing school and the leading grantor of Bachelor of Science in Nursing (BSN) degrees to underrepresented minority students in the United States.
"It's an honor to witness the next step in the students' journey to becoming exceptional health care professionals," said Cox. "This valued tradition of commitment to excellence in serving others in healthcare is inspiring."
Dr. William F. Owen, Jr., M.D., FACP, RUSM dean and chancellor, reinforced the significance of the ceremony and of the students' commitment to careers in medicine. "We take great pride in our student body, represented here from 17 different countries, not only for their dedication to becoming quality physicians, but for their commitment to improving health equity. With high professional expectations, we bestow white coats on our new students," said Owen.
Vikas K. Patel, M.D., a 2003 RUSM graduate, addressed the audience of students, their families and RUSM faculty. Additionally, Thomas G. Hollinger, Ph.D., chairman of the RUSM Board of Trustees, delivered a message from the Board of Trustees.
Media Contact:
David Irwin
david.irwin@adtalem.com
(630) 453-1120