Ross University School of Medicine Expands Partnership with Cleveland Clinic Florida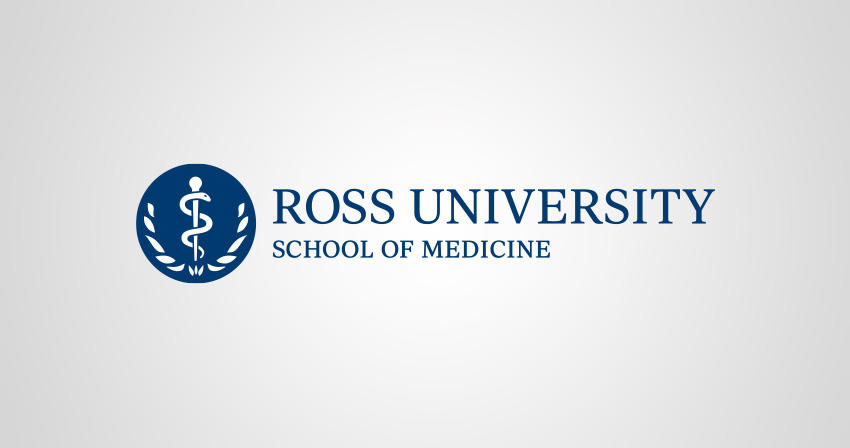 Today, Ross University School of Medicine (RUSM) announced an increased educational partnership with Cleveland Clinic Florida – the Florida location of one of the nation's top hospitals, the Cleveland Clinic. Cleveland Clinic Florida has been ranked as the number one hospital in the Miami-Ft. Lauderdale metro area by U.S. News & World Report ("Best Hospitals") for 2018-2019. The move expands Adtalem Global Education's (NYSE: ATGE) member institutions' partnership with Cleveland Clinic.
Chamberlain University, another member of Adtalem Global Education, currently partners with Cleveland Clinic for clinical rotations for some Master of Science in Nursing students and those pursuing their Doctor of Nursing Practice.
All RUSM students will now complete their first clinical clerkship, Internal Medicine Foundations (IMF), at Cleveland Clinic Florida's hospital in Weston, Florida. Through hands-on education, the physician-supervised IMF clerkship prepares RUSM students for their subsequent clinical rotations in a small group learning environment that lays the foundation for them to be residency-ready.
"As part of our commitment to providing the highest quality medical education, RUSM is proud to expand our partnership with a renowned teaching hospital like Cleveland Clinic Florida," said Dr. William F. Owen, Jr., M.D., FACP, Dean and Chancellor, RUSM.
RUSM has had a long-standing relationship with Cleveland Clinic Florida, and will continue offering third- and fourth-year clerkships to RUSM students.
"Working side-by-side with physicians at Cleveland Clinic Florida continues to ensure our students have the tools and experience they need to succeed as doctors," added Dr. Seeth Vivek, M.D., Assistant Dean of Clinical Sciences, RUSM.
For more information about RUSM visit: medical.rossu.edu.
About Cleveland Clinic
Cleveland Clinic is a nonprofit multispecialty academic medical center that integrates clinical and hospital care with research and education. Located in Cleveland, Ohio, it was founded in 1921 by four renowned physicians with a vision of providing outstanding patient care based upon the principles of cooperation, compassion and innovation. Cleveland Clinic has pioneered many medical breakthroughs, including coronary artery bypass surgery and the first face transplant in the United States. U.S. News & World Report consistently names Cleveland Clinic as one of the nation's best hospitals in its annual "America's Best Hospitals" survey. Among Cleveland Clinic's 52,000 employees are more than 3,600 full-time salaried physicians and researchers and 14,000 nurses, representing 140 medical specialties and subspecialties. Cleveland Clinic's health system includes a 165-acre main campus near downtown Cleveland, 11 regional hospitals, more than 150 northern Ohio outpatient locations – including 18 full-service family health centers and three health and wellness centers – and locations in Weston, Fla.; Las Vegas, Nev.; Toronto, Canada; Abu Dhabi, UAE; and London, England. In 2017, there were 7.6 million outpatient visits, 229,000 hospital admissions and 207,000 surgical cases throughout Cleveland Clinic's health system. Patients came for treatment from every state and 185 countries. Visit us at clevelandclinic.org. Follow us at twitter.com/ClevelandClinic. News and resources available at newsroom.clevelandclinic.org.
Editor's Note: Cleveland Clinic News Service is available to provide broadcast-quality interviews and B-roll upon request.
Contact
David Irwin
David.irwin@adtalem.com
(630) 453-1120