Prominent international veterinary cardiologist joins Ross University School of Veterinary Medicine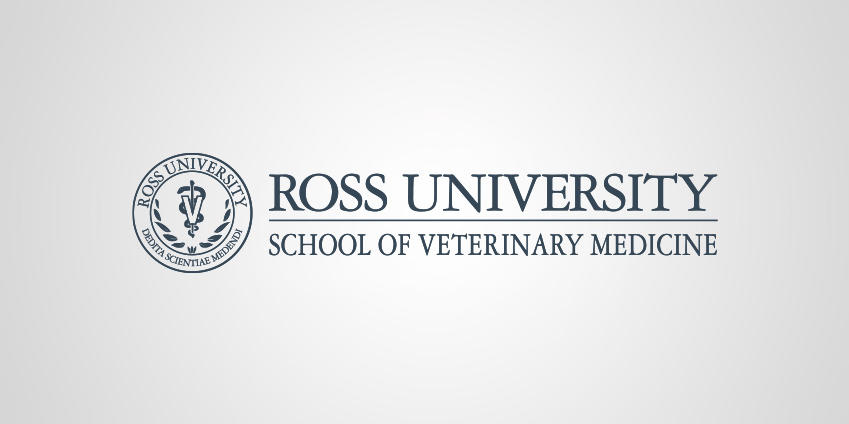 Dr. Anne French appointed head of Department for Clinical Sciences
BASSETERRE, St. Kitts – October 4, 2019 – Ross University School of Veterinary Medicine (RUSVM) is pleased to announce Dr. Anne French as its new head of Department for Clinical Sciences. Dr. French's extensive experience in veterinary medicine will enhance RUSVM's diverse teaching staff, which includes faculty from 37 countries.
"Dr. Anne French brings a wealth of expertise to Ross University School of Veterinary Medicine," said Sean Callanan, Ph.D., MVB, MRCVS CertVR, DipECVP, FRCPath, dean of RUSVM. "Having an international veterinary professional of her caliber join the team will provide excellent opportunities for our students in their veterinary education."
"I am delighted to join Ross University School of Veterinary Medicine," said Dr. French, MVB, MBA, Ph.D., CertSAM, DVC, DipECVIM-CA(cardiology), FHEA, MRCVS. "I look forward to being a member of a hardworking, dedicated team that provides an exceptional experience for Ross University School of Veterinary Medicine students."
Dr. French earned her DVM from University College Dublin, Ireland, and spent several years working in small animal practice in the U.K. and Zimbabwe before specializing in veterinary cardiology. She obtained her U.K. and European cardiology qualifications and a Ph.D. at the University of Edinburgh. She later transitioned to the University of Glasgow, where she served as professor of veterinary cardiology, head of Department of Small Animal Clinical Sciences and clinical director of the Small Animal Hospital.
In addition, Dr. French has considerable experience as a lecturer in a number of countries, including Zimbabwe, Australia, New Zealand, Japan, Canada, Belgium and China. She has authored more than 150 research publications and abstracts and is featured in four veterinary books. Dr. French has developed several undergraduate and postgraduate online teaching resources, including materials for emergency cardiac cases, heart disease in cats and dogs, and resources for echocardiography.
Dr. French's background and expertise align with the mission of RUSVM and its parent company, Adtalem Global Education, with a clear commitment to providing practice-ready veterinarians to meet the demand in the market.
Media Contact:
Elizabeth Story
elizabeth.story@adtalem.com
(815) 545-4242