Match Day: Adtalem Medical Schools Driving Diversity, Addressing Doctor Shortfall in US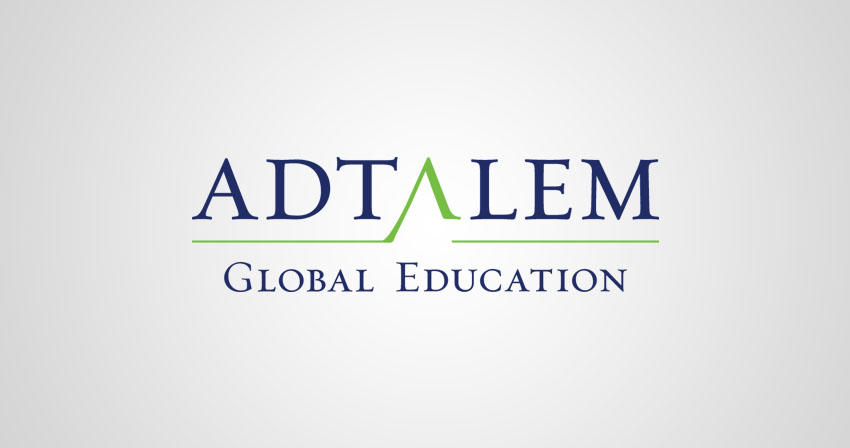 As the United States faces a shortage of an estimated 120,000 physicians by 2030, tens of thousands of medical students across the nation and abroad last week learned where and how they'll be helping to address the problem. Match Day, as it's known, now carries increased significance as medical school students match with residencies and fellowships in the US. And, with nearly 25% of all US doctors graduating from international medical schools (IMGs), those institutions are driving positive change in the US healthcare system. Adtalem Global Education's medical schools, American University of the Caribbean School of Medicine (AUC) and Ross University School of Medicine (RUSM), had 946 students match.
At AUC, located in Sint Maarten, 338 students matched, with representation in hospitals across the U.S., but it's what they do after they match that's most significant. Sixty percent of AUC graduates choose to practice as primary care physicians, a rate nearly 25 percent greater than graduates of mainland US medical schools, and in the area of the greatest expected doctor shortage (35,000 by 2025). AUC also recently announced the September 2019 launch of a new UK-based medical education program to help bring more doctors into global healthcare systems.
"When they match, AUC students bring their global healthcare experience and viewpoint with them as they make a difference in rural, low-income and shortage regions in the US – addressing workforce needs in critical areas across the country," said AUC Executive Dean, Heidi Chumley, M.D. "Having a truly global outlook and perspective is increasingly important in our nation's diverse healthcare community, it's something that informs our students and drives them to pursue those opportunities to serve their communities."
Diversity among medical students and physicians is another health care system shortfall. Last year, the graduating classes of each US medical school had, on average, just eight black/African-American students and even fewer Hispanics and Latinos. In spite of these groups accounting for more than 31 percent of the U.S. population, they make up less than 11 percent of U.S. medical school graduates. RUSM, located in Barbados, is bucking the trend, graduating 83 black/African-American students and 51 Hispanic students last year alone. The medical school has made increasing physician diversity a top priority, focusing on key initiatives like partnering with Historically Black Colleges and Universities (HBCUs) and Hispanic-Serving Institutions (HSIs) across the nation to create pathways for underrepresented minority students to attend medical school. The school announced 82 black/African-American students and 61 Hispanic students matched, with the total RUSM match numbers reaching 608.
"RUSM students who matched aren't just helping to fill the nation's doctor shortage, they're helping to drive a necessary shift in physician diversity," said RUSM Dean and Chancellor, William F. Owen, Jr., M.D., FACP. "Our nation's medical schools have an obligation to nurture diversity, it is crucial to the wellbeing of underserved and underrepresented populations. The low representation of black/African-American and Hispanic doctors contributes to adverse and unequal health outcomes across America, and RUSM is committed to making an impactful change in this important area."
AUC and RUSM are part of Adtalem Global Education, which also includes Ross University School of Veterinary Medicine in St. Kitts and Chamberlain University, the largest school of nursing in the United States. Adtalem is a mission-driven workforce solutions provider with institutions and companies around the world, including the US, the Caribbean, Europe, Asia and Brazil.