Chamberlain University Releases Results from National Study on Nurses During COVID-19; Launches Nurse Well-Being Assessment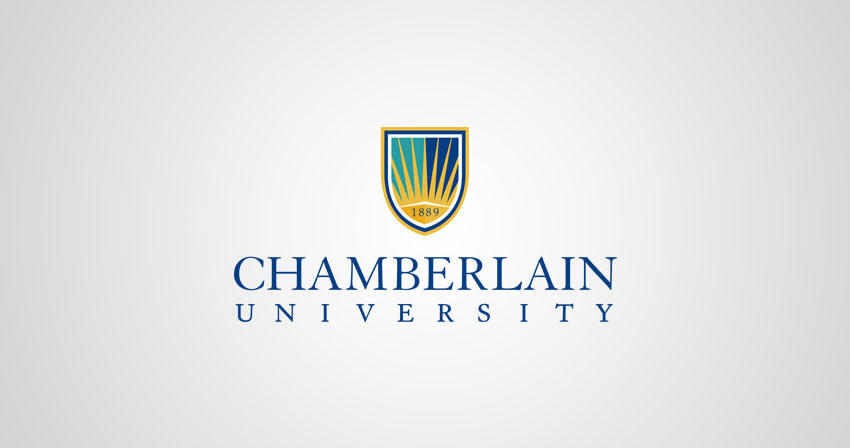 CHICAGO, Ill. – June 1, 2021 – A study commissioned by Chamberlain University provides insight into stressors faced by nurses, and is the basis of an online Nurse Well-Being Assessment developed by Chamberlain, which has the largest nursing school in the United States. The commissioned study, conducted by Forrester Consulting on behalf of the University, and the Nurse Well-Being Assessment underscore the ongoing need to ensure nurses have access to well-being supports as they simultaneously care for their patients.
The study, which focused on the COVID-19 pandemic period, is notable for its national scope as well as its continuity in surveying nurses multiple times over a six-month period. During some of the most unrelenting periods of the pandemic, 90% of nurses experienced high stress levels, compared with 23% prior to the pandemic. The study findings also emphasize the need to provide nurses with resources, tools and support needed to improve their well-being to ensure optimal patient care. To reinforce these findings, Chamberlain -- which is part of global workforce solutions provider Adtalem Global Education -- has developed an online Nurse Well-Being Assessment for nurses and their healthcare organizations to better assess these needs. The assessment can be found on the university's website.
"Chamberlain University places great importance on providing a high level of personalized care to students. This study reveals an opportunity for us to extend that culture of care into the healthcare industry by supporting our employer partners with additional resources to improve the well-being of their workforce," said Karen Cox, PhD, RN, FACHE, FAAN, president of Chamberlain University. "Our curriculum and the culture of care we promote among students prepares future nurses to put their mental health and well-being first. This research study allows us to have a greater understanding of the importance of supporting our healthcare community in their day-to-day capacity as well as during times of extended trauma."
The study aligns with efforts to create a culture of health, reduce health disparities and improve public health, as outlined in the National Academy of Medicine report The Future of Nursing 2020-2030: Charting a Path to Achieve Health Equity. The assessment and report also underscore Adtalem's commitment to provide solutions for the nation's healthcare workforce needs.
"As a leading workforce solutions provider, Adtalem's collaborations with healthcare organizations nationwide encourage scalable solutions for immediate and long-term success," said Lisa Wardell, Chairman and CEO and of Adtalem Global Education. "Our educational and training programs are designed to empower students and learners to increase their value and that of their organizations, and we are pleased to contribute knowledge and resources to support stronger, healthier and more equitable nursing communities."
For the study, nurses were asked about stress levels and well-being prior to COVID-19, and 75% of nurses surveyed reported a high level of well-being before the pandemic. During the survey time frame, that number dropped to only 29% of nurses. Despite the challenges faced by healthcare professionals nationwide, nurses remain resilient and dedicated: 76% of nurses surveyed in the study's final phase feel passionate about their work, and 62% plan to remain with their current employer post-pandemic.
Chamberlain's Nurse Well-Being Assessment can be used by individual healthcare workers or entire organizations. Upon completion of the online assessment, participants will gain an understanding of suggested tips they can take to improve their well-being. The assessment mirrors the emphasis on tools, resources and support that are an integral part of the student experience through the Chamberlain Care Student Success Model.
Chamberlain commissioned the study as part of its ongoing commitment to raise awareness of the challenges facing our nurses and to encourage a deeper understanding of the critical role they play in our society. Across all three waves of the commissioned study, nurses cited a lack of bandwidth and time to prioritize self-care. The study also found that those who felt supported by their employers in specific ways including flexibility in scheduling, financial compensation and transparency, fared better overall. The research and findings are intended to help identify and implement solutions and support for the healthcare workforce that can extend beyond the current unprecedented times.
For a full copy of the study and more information, visit chamberlain.edu/nursewellbeing.