Chamberlain University Awarded Exemplary Online Program Status by Quality Matters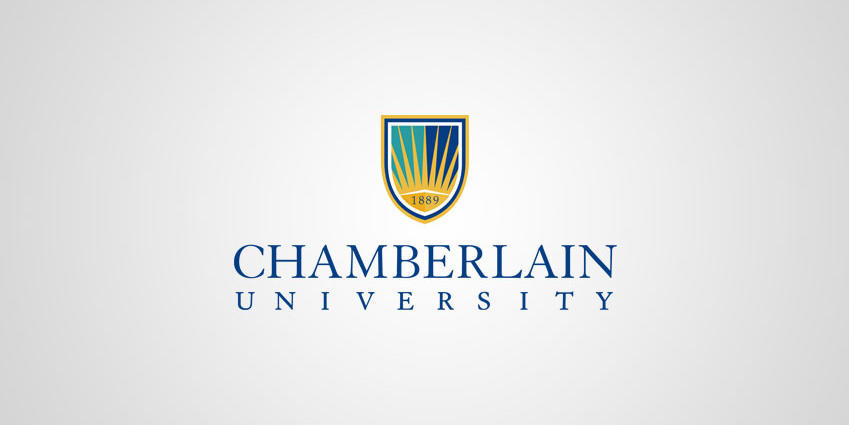 CHICAGO — OCT. 4 , 2021 — Chamberlain University, which has the largest nursing school in the U.S., today announced that its BSN degree program's online RN to BSN option was awarded Exemplary Online Program status by Quality Matters (QM), an international leader for quality assurance in online and innovative digital teaching and learning environments. This marks the first-ever RN to BSN program offered online to have received this prestigious honor, according to QM.
"We are honored to have received the Quality Matters Exemplary Online Program status as it affirms our commitment to a high-quality education and to ensuring that we are making learning accessible to students who represent a diverse range of backgrounds and life situations," said Chamberlain University President Karen Cox, PhD, RN, FACHE, FAAN. "As the largest school of nursing in the country, we are dedicated to supporting students in the RN to BSN program to reach their educational goals and pursue their career aspirations."
QM Exemplary Online Program status for Chamberlain's RN to BSN option is achieved by earning recognition in all four QM Program Certification categories – Program Design, Teaching Support, Learner Support and Learner Success – within a three-year period. According to Quality Matters, Chamberlain University is one of only three institutions to attain the QM Exemplary Online Program status within the last three years.
"Earning QM's Exemplary Online Program status highlights Chamberlain's commitment to setting its students up for success — now and in the future," said QM's Executive Director Deb Adair, PhD. "It also serves as a differentiator. Being the first RN to BSN program to earn this distinction will help Chamberlain stand out in a competitive online environment."
Chamberlain University, which is part of Adtalem Global Education, received this year the final QM Program Certifications — Program Design and Teaching Support — required to achieve QM Exemplary Online Program status for the RN to BSN online option. This accomplishment in one calendar year demonstrates the university's steadfast commitment to providing students with an exceptional online learning experience.
QM Program Certifications are achieved following a rigorous, faculty-driven peer-review process that utilizes a rubric and standards guide to evaluate the quality of online course design and examines components deemed critical to learner success in online learning. Teacher and learner support systems are analyzed to ensure online faculty are properly trained for online course delivery and receive ongoing support, while essential student and academic services are provided that utilize feedback mechanisms to optimize learner support and success. The criteria are based on best practices, supported by research, and the expertise of professionals with extensive online learning and QM experience.
The QM Exemplary Online Program status and Program Certifications complement Chamberlain University's strategic plans and goals, including accreditation efforts, through the collection and analysis of evidence related to online programs. It also reflects the institution's dedication to continuous improvement. To learn more about the BSN degree program's RN to BSN online option: https://www.chamberlain.edu/academics/nursing-school/rn-to-bsn
About Quality Matters
Grounded in research. Driven by best practices. A community that puts learners first. Quality Matters (QM) is the global organization leading quality assurance in online and innovative digital teaching and learning environments. It provides a scalable quality assurance system for online and blended learning used within and across organizations. When you see QM Certification Marks on courses or programs, it means they have met QM Course Design Standards or QM Program Review Criteria in a rigorous review process.
About Chamberlain University
Chamberlain University is a part of Adtalem Global Education (NYSE: ATGE). Chamberlain University's mission is to educate, empower and embolden diverse healthcare professionals who advance the health of people, families, communities and nations. Chamberlain is comprised of the College of Nursing, which offers a three-year Bachelor of Science in Nursing degree program and flexible post-licensure programs such as the RN to BSN option, Master of Science in Nursing degree program, Doctor of Nursing Practice degree program and graduate certificates, and the College of Health Professions, which offers Master of Public Health and Master of Social Work degree programs. Chamberlain University is accredited by the Higher Learning Commission (www.hlcommission.org, an institutional accreditation agency recognized by the U.S. Department of Education. For the most updated accreditation information, visit chamberlain.edu/accreditation. To learn more, visit chamberlain.edu.
About Adtalem Global Education
Adtalem Global Education (NYSE: ATGE), a leading workforce solutions provider, partners with organizations in the healthcare and financial services industries to solve critical workforce talent needs by expanding access to education, certifications and upskilling programs at scale. With a dedicated focus on driving strong outcomes that increase workforce preparedness, Adtalem empowers a diverse learner population to achieve their goals and make inspiring contributions to the global community. Adtalem is the parent organization of ACAMS, American University of the Caribbean School of Medicine, Becker Professional Education, Chamberlain University, EduPristine, OnCourse Learning, Ross University School of Medicine, Ross University School of Veterinary Medicine and Walden University. Adtalem has more than 10,000 employees, a network of more than 275,000 alumni and serves over 82,000 members across 200 countries and territories. Adtalem was named one of America's Most Responsible Companies 2021 by Newsweek and one of America's Best Employers for Diversity 2021 by Forbes. Follow Adtalem on Twitter (@adtalemglobal), LinkedIn or visit adtalem.com for more information.