Chamberlain University and the Association of periOperative Registered Nurses (AORN) Announce Expansion of Effort to Address a Critical Shortage of Operating Room Nurses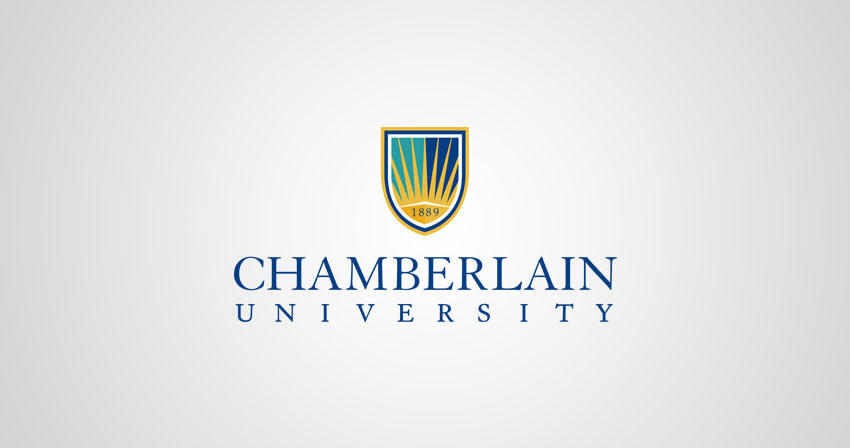 CHICAGO – August 11, 2021 – Chamberlain University, which has the largest nursing school in the U.S. and the Association of periOperative Registered Nurses (AORN), creators of evidence-based guidelines and education resources for perioperative practice, announced today that three healthcare systems will be the first to join a workforce preparedness initiative addressing critical shortages of operating room nurses: Loyola Medicine, based in the suburbs of Chicago, Illinois; Ochsner Health, located in the New Orleans area and serving the Gulf South; and Emory Healthcare in the Atlanta metropolitan region.
Starting in early 2022, Chamberlain and AORN will launch a 16-week online training module in perioperative nursing with content developed by AORN and available through Chamberlain that leads to a specialty badge. The initiative, designed to be aligned with perioperative industry-specific competencies defined by AORN, is a non-credit bearing program offered at no additional cost to students enrolled in Chamberlain's Bachelor of Science in Nursing (BSN) program.
The three healthcare systems are joining with Chamberlain to provide students with on-site opportunities to gain insight in a supervised perioperative setting.
"We welcome these three esteemed healthcare systems as they join AORN and Chamberlain University in this national effort that represents Chamberlain's 'Practice Ready. Specialty Focused' approach to addressing critical workforce needs in the perioperative setting," said Karen Cox, PhD, RN, FACHE, FAAN, and president of Chamberlain.
This is the first educational initiative of its kind being offered in partnership with AORN, which developed the training module, and the intent is to scale the specialty badge program through Chamberlain's national reach.
"We believe strongly that the expansion of this initiative through the participation of these three healthcare systems will create a model for addressing a nationwide need for more nurses entering the field who are committed to perioperative nursing," said AORN's CEO/executive director, Linda Groah, MSN, RN, CNOR, NEA-BC, FAAN.
Representatives of the healthcare systems said they are eager to work with Chamberlain and AORN to expand the pipeline of nurses dedicated to perioperative nursing:
"Ochsner Health could not be more excited to participate in this innovative program to introduce more students into the wonderful world of perioperative services, while also addressing the need for more operating nurses in the Gulf South and beyond," said Tracey Moffatt, System Chief Nursing Officer & Vice President of Quality, Ochsner Health.

"This initiative helps address a critical need for more nurses with a perioperative specialty and it aligns with our commitment to providing quality patient service in the Chicago area," said Peggy Norton-Rosko, DNP, RN, NEA-C, regional chief nursing officer for Loyola Medicine.

"Identifying and preparing perioperative nurses in the early stages of their education and career is a proactive approach to supporting quality health care and positive learning experiences for nursing students in the metro Atlanta area," said Sharon Pappas, PhD, RN, NEA-BC, chief nurse executive for Emory Healthcare.
The specialty badge program is designed to create a pipeline of perioperative nurses, also referred to as operating room nurses or surgical nurses, who work with surgical patients in the pre- and intra-operative process and through recovery in post-anesthesia care units. A 2021 research paper, "The State of the Perioperative Nursing Specialty Workforce," outlines how academic partnerships with hospital facilities can address recruitment and retention challenges as well as be cost-effective. It can cost up to $120,000 to train and prepare a new perioperative nurse1, according to the research paper.
The need for perioperative nurses is expected to grow due to an increased volume of surgeries and a nationwide shortage of qualified nurses, according to AORN. Contributing to the shortage is that 20% of operating room nurses are expected to reach retirement age within the next five years, according to data collected by AORN2. Chamberlain, which is part of the Chicago-based workforce solutions provider Adtalem Global Education (NYSE: ATGE), will begin offering the specialty badge program to students at campuses in Chicago, Tinley Park, Ill., Addison, Ill., New Orleans and Atlanta, with the intent to expand nationally across all 23 of its campuses. For additional information: www.chamberlain.edu/AORN-Partnership
About Chamberlain University
Chamberlain University is a part of Adtalem Global Education (NYSE: ATGE). Chamberlain University's mission is to educate, empower and embolden diverse healthcare professionals who advance the health of people, families, communities and nations. Chamberlain is comprised of the College of Nursing, which offers a three-year Bachelor of Science in Nursing degree program and flexible post-licensure programs such as the RN to BSN option, Master of Science in Nursing degree program, Doctor of Nursing Practice degree program and graduate certificates, and the College of Health Professions, which offers Master of Public Health and Master of Social Work degree programs. Chamberlain University is accredited by the Higher Learning Commission www.hlcommission.org, a regional accreditation agency recognized by the U.S. Department of Education. For the most updated accreditation information, visit chamberlain.edu/accreditation. To learn more, visit chamberlain.edu .
About AORN
AORN represents the interests of more than 200,000 perioperative nurses by providing evidence-based research, nursing education, standards, and practice resources to enable optimal outcomes for patients undergoing operative and other invasive procedures. www.aorn.org
About Adtalem
Adtalem Global Education (NYSE: ATGE), a leading workforce solutions provider, partners with organizations in the healthcare and financial services industries to solve critical workforce talent needs by expanding access to education, certifications and upskilling programs at scale. With a dedicated focus on driving strong outcomes that increase workforce preparedness, Adtalem empowers a diverse learner population to achieve their goals and make inspiring contributions to the global community. Adtalem is the parent organization of ACAMS, American University of the Caribbean School of Medicine, Becker Professional Education, Chamberlain University, EduPristine, OnCourse Learning, Ross University School of Medicine and Ross University School of Veterinary Medicine. Adtalem has more than 6,500 employees, a network of more than 116,000 alumni and serves over 82,000 members across 200 countries and territories. Adtalem was named one of America's Most Responsible Companies 2021 by Newsweek and one of America's Best Employers for Diversity 2021 by Forbes. Follow Adtalem on Twitter (@adtalemglobal), LinkedIn or visit  adtalem.com  for more information.