Adtalem Global Education Completes Divestitures of DeVry University and Carrington College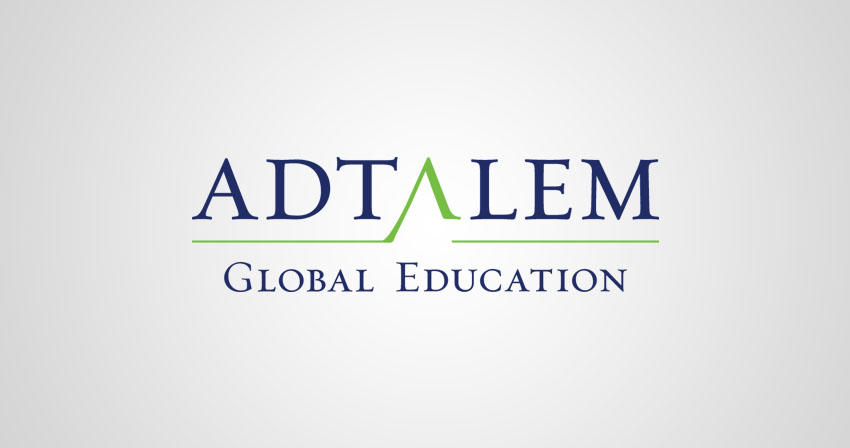 Adtalem Global Education (NYSE: ATGE), a leading global education provider, today announced the completion of the transfer of ownership of DeVry University (DVU) and its Keller Graduate School of Management to Cogswell Education LLC. Today's announcement closely follows Adtalem's disclosure of the transfer of ownership of Carrington College to San Joaquin Valley College, Inc. (SJVC Inc.) which was completed on Dec. 4, 2018. Post divestitures, Adtalem Global Education's U.S. postsecondary degree-granting institutions serve the high-demand, rapidly growing medical and healthcare markets.
Cogswell Education, LLC assumed full ownership of DVU on Dec. 11, 2018. This transition enables DVU to further pursue its growth strategy while maintaining focus on successful student outcomes and students' ability to achieve their career goals.
On Dec. 4, 2018, Adtalem completed the transfer of Carrington College to SJVC, Inc., a family-owned, California-based career college. Carrington College, which will retain its brand, will benefit from partnering with a comparable institution.
"We are confident we have found the right partners for DVU and Carrington, as each institution begins the next chapter in its legacy of serving students," said Lisa Wardell, president and CEO of Adtalem Global Education. "We are grateful for the incredible efforts over the past year on the part of the teams from Cogswell and SJVC to ensure a smooth transition for our students, faculty and employee teams. As we look ahead, Adtalem's remaining institutions and companies create a focused, performance-oriented portfolio; competing in areas where we have the right to win with platforms upon which we have tremendous opportunities to grow."
About Adtalem Global Education
The purpose of Adtalem Global Education is to empower students to achieve their goals, find success, and make inspiring contributions to our global community. Adtalem Global Education Inc. (NYSE: ATGE, member S&P MidCap 400 Index) is a leading global education provider and the parent organization of Adtalem Educacional do Brasil (IBMEC, Damásio and Wyden institutions), American University of the Caribbean School of Medicine, Association of Certified Anti-Money Laundering Specialists, Becker Professional Education, Chamberlain University, EduPristine, Ross University School of Medicine and Ross University School of Veterinary Medicine. For more information, please visit adtalem.com.
Contacts
Ernie Gibble
ernie.gibble@adtalem.com
630-353-9920