Adtalem Announces CEO Transition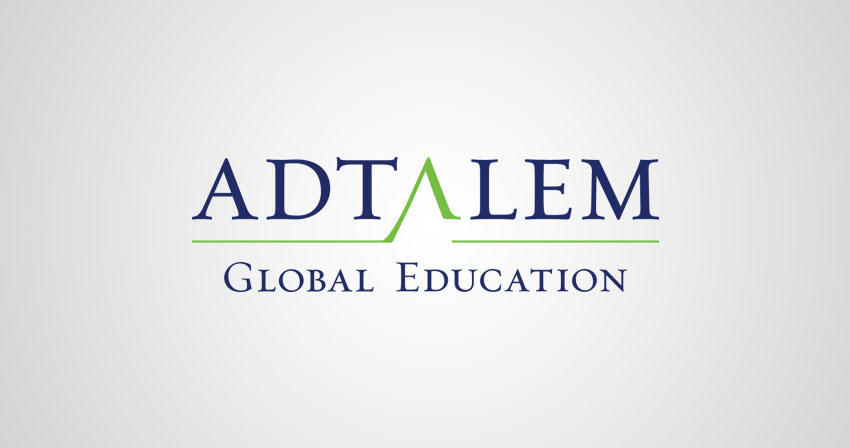 CHICAGO – August 4, 2021 – Adtalem Global Education (NYSE: ATGE), a leading workforce solutions provider, today announced that Stephen Beard, currently chief operating officer, will succeed Lisa Wardell as chief executive officer and be elected to the company's board of directors, effective September 8. Wardell, currently chairman and CEO, will transition to the role of executive chairman of the board of directors for a one-year term. These changes are the result of a thorough board-led succession planning process designed to drive continuity and continued momentum and accelerate our path to growth.
"I am immensely proud of our work to reposition Adtalem into a leading workforce solutions provider with a portfolio that solves complex talent challenges for our employer partners," said Wardell. "During my five-year tenure as CEO, we have redefined the company's identity, built a diverse, inclusive and mission-driven culture, aligned around a compelling strategy, streamlined our portfolio of institutions and brands, delivered strong returns and value to our shareholders and positioned the company to reimagine the future of healthcare education. I have always believed in the power of education to create opportunities and change lives, and our track record of expanding access to high-quality education and delivering superior academic outcomes that propel successful career journeys speaks for itself."
Wardell continued: "The board, executive team and I could not be more thrilled to congratulate and support Steve as he takes on this new role. Since Steve joined Adtalem in 2018, he has been a highly strategic partner to me, our leadership team and the board of directors. His operational and executional skills have been instrumental as we divested non-core assets, repositioned our financial services companies for long-term, profitable growth, attracted key leadership talent to the company, and energized and aligned the team around the enterprise strategy. Steve also spearheaded the acquisition of Walden University and is driving the integration planning process that will allow us a running start when the acquisition is completed by the end of 1QFY22. He is the best leader to take the company forward as we execute on the growth initiatives and attractive synergy opportunities identified in the acquisition plan."
Beard joined Adtalem in 2018 as senior vice president, general counsel and corporate secretary and has since assumed positions of increasing responsibility, including being named chief operating officer in 2019. As COO, he is responsible for the company's strategy, corporate development, government and regulatory affairs, investor relations, communications and civic engagement activities and the mobilization of a variety of operational and corporate initiatives. As leader of the Financial Services vertical, Beard is responsible for the segment's vision, leadership and operational and financial performance. Under his leadership of the segment, the Financial Services brands enhanced their market leading positions, diversified and expanded their product portfolios and customer bases, recruited world-class talent, and leveraged best-in-class capabilities across the segment, resulting in double digit revenue growth and expanded operating margins. Beard is uniquely positioned to drive two key strategic initiatives that have the potential to deliver significant shareholder value: the successful integration of Walden and the exploration of strategic alternatives for the Financial Services segment.
"I am honored to serve as Adtalem's next CEO and to succeed Lisa, who led the company's complete repositioning to a leading workforce solutions provider," Beard said. "Through her commitment to high performance and positive social impact, Lisa's leadership has resulted in superior outcomes for our students, significant value creation for our shareholders and positioning of the company for long-term growth. Her inspiring vision for our future and an unwavering bias for action have set us on a path to be a leading provider of professional talent to the healthcare industry. I am excited to take on the role of CEO and drive continued momentum for our operational and financial excellence initiatives at such a critical time for the company, and I look forward to continuing to partner with Lisa in her new role."
In her role as executive chairman, Wardell will continue to help guide the company's strategy and mission.
In addition, Adtalem reaffirmed its fiscal year 2021 guidance of revenue growth between 5 and 7%, and growth for diluted earnings per share from continuing operations, excluding special items, of 28 to 32%.
Forward-Looking Statements 
Certain statements in this press release are forward-looking statements as defined in the Private Securities Litigation Reform Act of 1995. Forward-looking statements provide current expectations of future events based on certain assumptions and include any statement that does not directly relate to any historical or current fact, which includes statements regarding the future impact of the novel coronavirus ("COVID-19") pandemic, the efficacy and distribution of the vaccines, and the pending Walden University acquisition. Forward-looking statements can also be identified by words such as "future," "believe," "expect," "anticipate," "estimate," "plan," "intend," "may," "will," "would," "could," "can," "continue," "preliminary," "range," and similar terms. These forward-looking statements are subject to risk and uncertainties that could cause actual results to differ materially from those described in the statements. These risk and uncertainties include the risk factors described in Item 1A. "Risk Factors" of our most recent Annual Report on Form 10-K filed with the Securities and Exchange Commission (SEC) and our other filings with the SEC. These forward-looking statements are based on information available to us as of the date any such statements are made, and we do not undertake any obligation to update any forward-looking statement, except as required by law.