Take It From an Expert: How to Beat the Winter Blues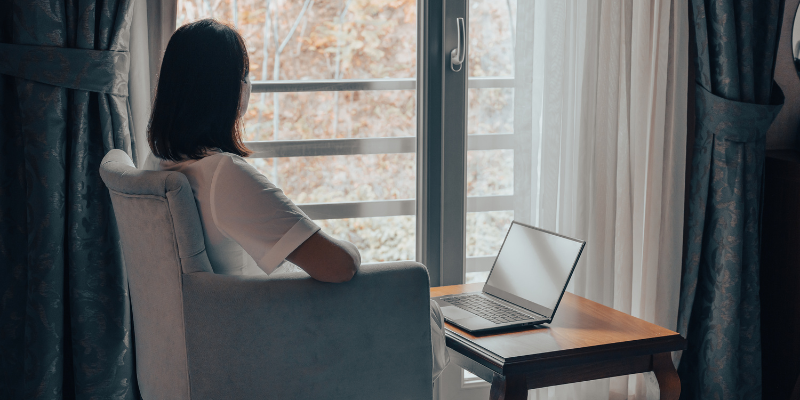 Sharing practical advice as a seasoned mental health professional, Dr. Sidney Shaw unpacks SAD symptoms, impact, and coping strategies. 
Seasonal Affective Disorder (SAD), commonly known as the winter blues, intensifies as days shorten and sunlight diminishes. This form of clinical depression, which affects more women than men, tends to peak in the fall and lessen in the spring. Dr. Sidney Shaw, a distinguished faculty member at Adtalem Global Education's Walden University, sheds light on this condition in an interview with NBC Montana. He also speaks to the significant role geography plays. 
Geographic Influence on SAD Rates Unveiled 
According to Dr. Shaw, geographical location greatly impacts the prevalence of SAD. 
If you look at Florida, the rate of SAD is about 1%. So it does exist, but it's very small. If you go to New Hampshire, it's about 10%. And then in Fairbanks, Alaska, it's about 18% according to several studies,
Shaw told NBC Montana. "So if we look at that, we're a little bit further north than New Hampshire, but we would fall into that range that we see an increase in SAD as the latitude increases."
Symptoms and Coping Strategies 
Symptoms of SAD go beyond mere tiredness. They include fatigue, depressed mood, decreased interest in activities, concentration difficulties, weight gain, and oversleeping. Dr. Shaw emphasizes the importance of staying active to combat these symptoms. He cites the vibrant community of Missoula, with its myriad outdoor activities like Nordic skiing and snowshoeing, and a strong arts scene, as beneficial for those struggling with SAD. 
We have a strong arts community and a lot of community events that can get people out in the wintertime to help stave off the winter blues or full-on clinical seasonal affective disorder.
In addition to activity, Dr. Shaw recommends consulting a primary care physician or mental health provider if you're experiencing SAD symptoms. 
About Dr. Sidney Shaw 
Dr. Shaw's extensive background as a mental health counselor since 2002, coupled with his experience across various settings, informs his insights into SAD. His work spans from rural community health in Alaska to school counseling, highlighting his diverse clinical exposure. A core faculty member in Walden's MS in Clinical Mental Health Counseling program since 2014, he continues to make significant advancements to the field through academia. 
For more information, email the Adtalem Global Communications Team: adtalemmedia@adtalem.com.