Social Determinants of Learning™: An Actionable Framework to Reduce Systemic Barriers in Education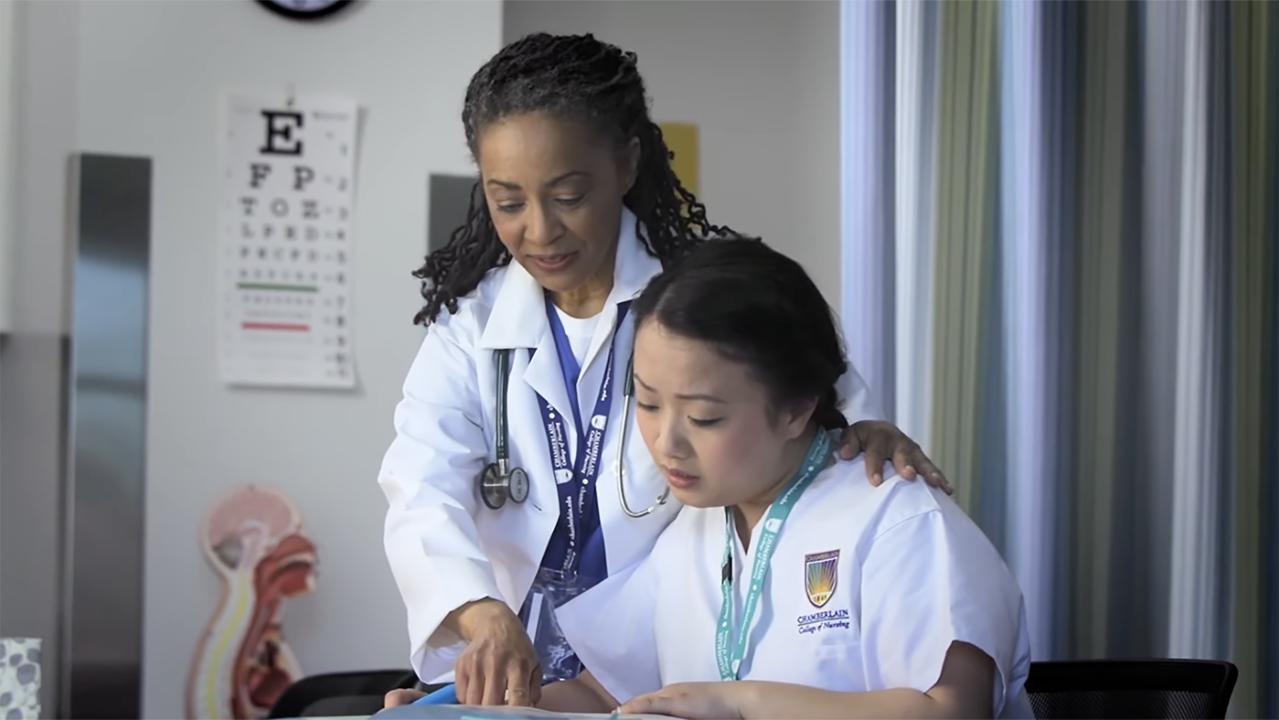 As a market leader in healthcare education, it has been imperative for us to be aware and informed of systemic barriers and social forces that deter educational attainment and career growth. We believe in education as a fundamental vehicle for social mobility: broadening access to knowledge and education that transforms lives.
The Social Determinants of Learning™ framework, published by Linda M. Hollinger-Smith, PhD, RN, FAAN, ANEF, associate provost; Carla D. Sanderson, PhD, RN, provost; and Karen Cox, PhD, RN, FACHE, FAAN, president, Chamberlain University, is an actionable model that addresses learning disparities and outlines opportunities to support diversity, equity and inclusion in healthcare education and nursing education. The framework identifies six key domains for social barriers: 
Physical Health – a person's access to healthcare in their communities
Psychosocial Health – emotional and psychological endurance, as well as resilience and self-belief
Physical Environment – access to stable housing, internet access, neighborhood safety and workplace availability
Social Environment – the extent to which institutions create policies or practices to mitigate inequities and strengthen access 
Economic Stability – job security, poverty, access to financial education
Self-Motivation – motivation to learn, critical thinking skills, and lifestyle choices
As part of our commitment to diversity, equity and inclusion, we go beyond solely identifying social determinants of learning and have outlined actionable means to mitigate these barriers and increase access to education. These evidence-based initiatives are not only meant to be implemented within our organization but to serve as a model for other healthcare education institutions to replicate. 
I am incredibly proud of our institutions' accomplishments and how we intentionally increase diverse representation in healthcare. Chamberlain University is the leading grantor of Bachelor of Science in Nursing (BSN) degrees to underrepresented students in the United States. With a network of over 100,000 alumni, Chamberlain's faculty, students and graduates are prepared to fill critical gaps in the healthcare workforce and combat the nursing shortage while positively impacting the wellbeing of our global communities.
This has a measurable impact — on health equity and outcomes, and on an individual's social mobility. I am excited and encouraged for the potential impact of this research — in our organization and beyond.