RUSVM Vet Tech Editor of New Book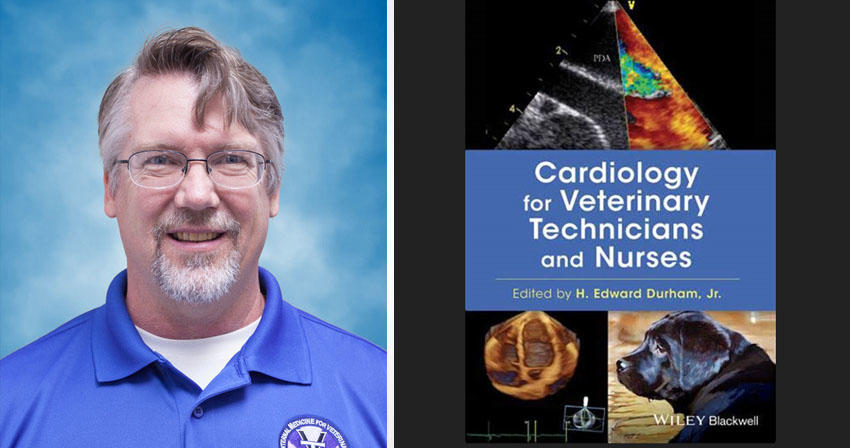 Senior Veterinary Anesthesia Technician H. Ed Durham Jr. CVT, RVT, LATG, VTS (Cardiology) at Ross University School of Veterinary Medicine is editor of a new textbook "Cardiology for Veterinary Technicians and Nurses." Ed has worked in veterinary medicine since 1976, and joined the Ross Vet Anesthesiology team in 2015.

The new volume is a comprehensive resource for veterinary technicians and nurses working with cardiovascular patients in veterinary practice. The text is also a resource for veterinary technicians who are seeking a specialty certification in cardiology. The book provides information on the fundamentals of cardiology including more specialized information on advanced technical procedures.

Ed has always had a special interest in veterinary cardiology and spent the majority of his career understanding the surgical and medical features of the field including artificial heart research and open cardiothoracic surgery.  He is dedicated to advancing veterinary technicians as paraprofessionals and elevating veterinary technology as a professional discipline.