One Health Approach: Our Commitment to Human, Animal and Environmental Health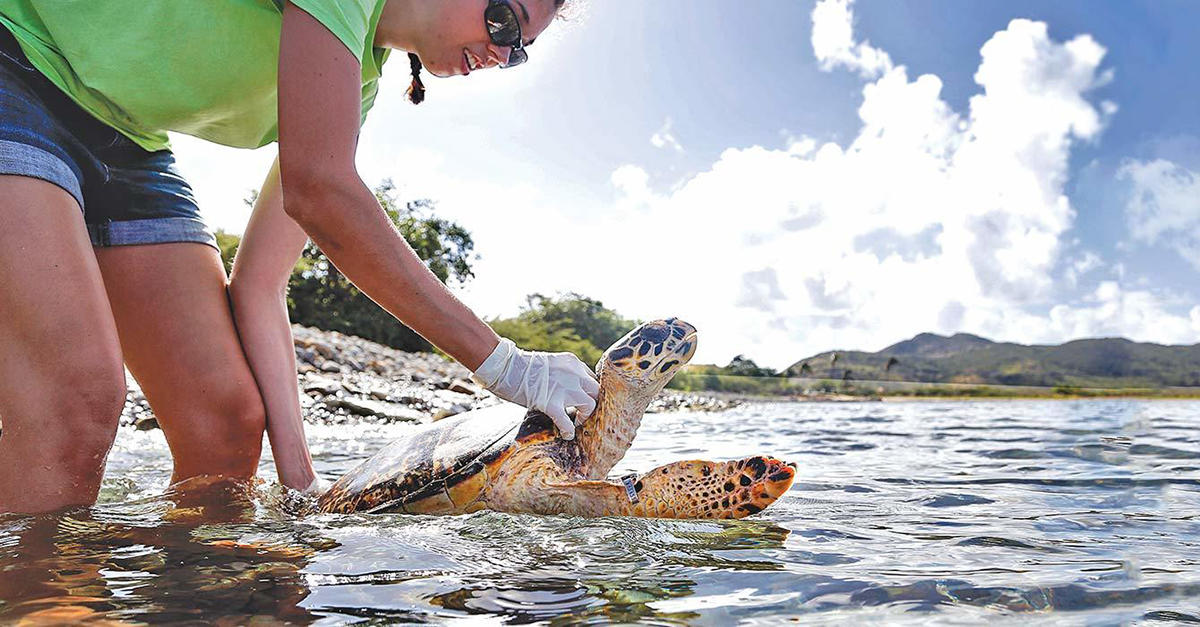 As veterinarians, we're at the forefront of animal health. When these animals are food producing animals then the influence they have on human health is readily apparent. So too is their link with the environments in which they thrive. What might not be readily apparent is that veterinarians also play a much broader role in human health and environmental health across all animal species, and this is embraced in many other areas when we consider the animal and its role in leisure activities, livelihoods and the human-animal bond. Through the nature of our professions, we remain acutely aware of the human and environmental factors that play a role in animal health, both in our practices and globally, and we frequently observe examples of how changes to one of these groups (whether positive or negative) can significantly impact the others. This philosophy and approach to studying the interconnectivity of animal, human and environmental health – called One Health - has been a major subject of interdisciplinary research, government policy and global initiatives and is one we've wholeheartedly embraced in the field of veterinary education.
What is One Health?
One Health is the study of the interconnectivity of humans, animals and the shared environment so we can achieve the best health results for all. This requires collaboration between human, animal and environmental health partners. Those working in human health (doctors, nurses), animal health (veterinarians, veterinary technicians, veterinarian researchers), those spanning health disciplines (public health professionals and epidemiologists) and environmental health professionals (conservationists, ecologists) must work alongside policymakers, NGOs, communities and the public to address and provide education on global issues such as zoonotic diseases, food safety and security, species extinction and habitat loss. One Health initiatives are being supported by global organizations such as the World Health Organization (WHO), Centers for Disease Control and Prevention (CDC), the U.S. Food and Drug Administration (FDA), and more.
The Veterinary Role in One Health
At Ross University School of Veterinary Medicine we're committed to the One Health approach in our curriculum, in our research and in our communities. As veterinary professionals, we're already at the center of managing the animal, human and environmental health continuum in our every-day professions. This includes:
Treating diseases that impact animals and their owners

Working alongside animal rehabilitators to evaluate and care for injured or sick wildlife

Addressing risk factors in agriculture and food animal safety

Maintaining animal immunization regimens

Implementing parasite control programs

Advising on the risks of animal contact for immunocompromised individuals

Promoting the benefits of the human-animal bond for various populations

Researching the human-animal bond 
In addition to these direct services, veterinary professionals report disease events and trends to state public health and regulatory agencies, collaborate with human medical counterparts on zoonotic diseases and advise local health boards and commissions. 
Preparing the Next Generation of One Health Professionals at Ross Vet
Adtalem's family of institutions, including RUSVM, are educating the next generation of leaders trained to solve complex problems at the intersection of animal, human and environmental health. By taking an interdisciplinary approach to education, students, educators and alumni across the organization collaborate, teach and learn to provide expertise in these subjects so we can make positive impacts in our local and global communities. 
On campus, RUSVM has four immersive research centers, all of which are rooted in the One Health research philosophy. The One Health Center for Zoonoses and Tropical Veterinary Medicine focuses on research aimed at understanding and combating zoonotic, vector-born and other infectious diseases that affect both human and animal health. Our Center for Conservation Medicine and Ecosystem Health offers students the chance to better understand the role of and impact to wildlife and ecosystems in the emergence of disease. Other areas of focus include antimicrobial and anthelmintic resistance, health management of livestock and fish food and feed safety.
The One Health philosophy, along with veterinary public health and epidemiology, are core parts of our DVM curriculum. In addition to their standard studies, we also offer several One Health-related electives for our DVM students. This includes courses such as Introduction to One Health & Systems Approaches, Disaster Management, Special Topics in Research, Parasitic Zoonoses and Lab Animal Medicine. 
We also offer post-graduate programs in One Health, including our online-based Master of Science by Coursework (MSc) in One Health degree program and our Graduate Certificate in One Health program. The MSC in One Health degree is designed to equip veterinarians, animal scientists, social scientists, environmentalists and medical and biological students with a comprehensive understanding of One Health. The Graduate Certificate in One Health program, offered in collaboration with our sister school Chamberlain University, provides in-depth knowledge of One Health concepts that can be applied to enhance careers for veterinary and healthcare professionals. 
We're in this Together
The One Health approach teaches us that we're all in this together. No one discipline or sector has enough knowledge and resources to reliably predict or assist with recovery from natural disasters, combat the emergence or resurgence of diseases, or other global issues in today's world. That's why at Ross Vet and across the Adtalem organization, we partner with our sister schools, community organizations, policy makers and government entities to collaborate, share knowledge, pool resources and train the next generation of One Health professionals. I am incredibly proud of the strides we've taken thus far, and I look forward to the ways students and alumni will step forward to be global stewards and care for the health of people, animals and the planet.