Match Day 2023: Adtalem is Addressing Critical Needs in Medicine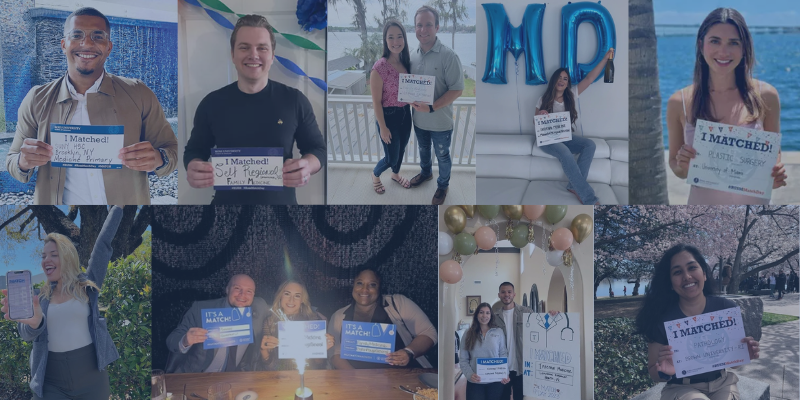 The shortage of physicians in the United States is well documented, closely monitored by state and professional associations, and covered widely in the news. It's also part of what drives Adtalem's commitment to health education and equity.
Some of the statistics are stark. If everyone—the marginalized, rural, and uninsured—had the same access to healthcare as those with fewer barriers, the U.S. would need a staggering 180,400 additional physicians, according to a 2021 report from the Association of American Medical Colleges (AAMC).
Every state is grappling with shortages of primary physicians, who are essential to general health care access. For example, Florida is meeting only a third of its need, falling short by 1,722 according to data presented by the Kaiser Family Foundation. Adtalem institutions American University of the Caribbean School of Medicine and Ross University School of Medicine are helping meet nearly 5% of that need with 86 new residents. And that's just one of the 45 U.S. states and territories where graduates start residencies this summer.
Adtalem's latest cohort also helps address gaps in underrepresented groups in medicine. While only 14.2% of active residents from MD-granting U.S., Canadian, and international medical schools identified as Black or Hispanic[1], according to the AAMC, the latest residents from Adtalem are 26% Black or Hispanic. This comes at a time when researchers are demonstrating connections between minority representation in the physician workforce and life expectancy.
"At Adtalem, we are proud to have reached a 97% first-time residency attainment rate [2] at both of our medical schools with placements in 29 specialties, for our 2022-2023 graduates," said John Danaher, MD, president, Adtalem medical and veterinary. "This achievement demonstrates the high quality of our programs, but the most important outcomes are those of the patients who will have improved access to care."
Here, recent graduates share their Match Day journeys and aspirations for the future. 
[1]2021-2022 active MD residents who identified as either Black or Hispanic alone or in combination with another race/ethnicity.
[2]First-time residency attainment rate is the percent of students attaining a 2023-24 residency position out of all graduates or expected graduates in 2022-23 who were active applicants in the 2023 NRMP match or who attained a residency position outside the NRMP match.
Additional Reading