Lisa Wardell Speaks on the Future of Education at 2018 ASU+GSV Summit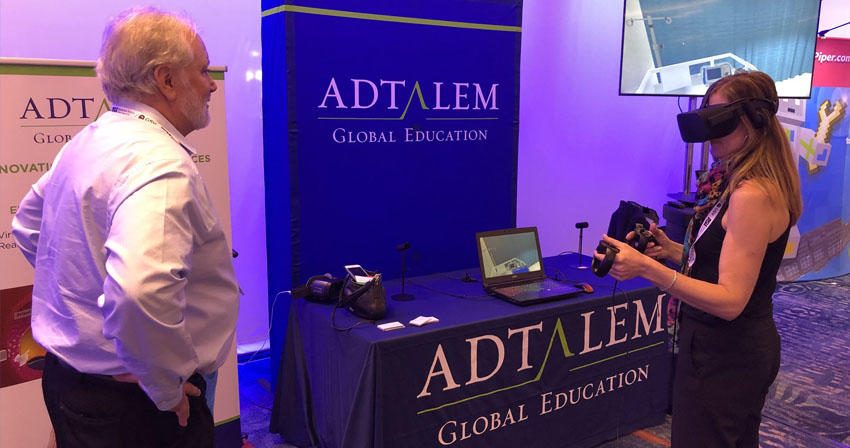 Adtalem Global Education President and CEO Lisa Wardell spoke on "The Future of Undergraduate Education" as part of an esteemed panel at the 2018 ASU+GSV Summit. Lisa joined a distinguished group of global higher education leaders, including Martin Bean, Judy Olian, Betty Vandenbosch, Gregory Williams and J. Michael Locke, to address the challenges facing post-secondary education and to discuss the innovation needed to move the needle in higher education.
Members of the Adtalem innovation and technology team, including Dr. Eric Bauman, also displayed their award-winning virtual reality technology at the conference. The innovation and technology team focuses on developing simulation, gaming and virtual reality technology to support our institutions, including programs in medical, veterinary, nursing and allied health education.