FNP Student Creates a Time-Saving Tool that Helps Students with Research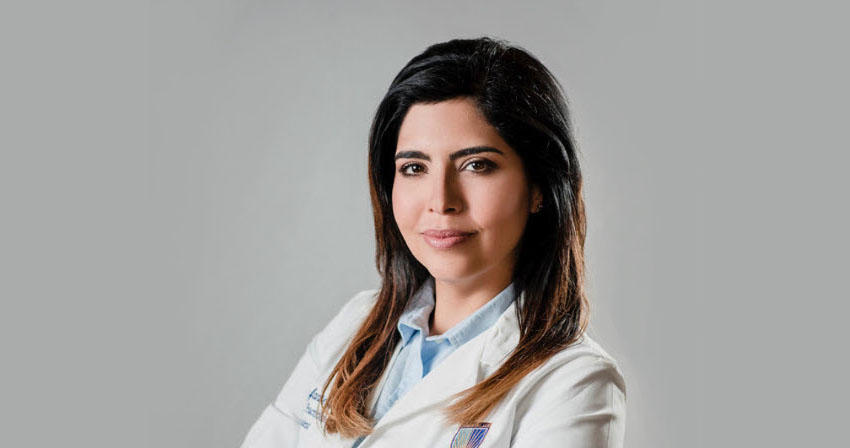 Stefanie Perez, BSN, RN, was uncertain about enrolling in an online nursing program at first. But having earned a Bachelor of Science in Nursing (BSN) from Chamberlain's RN to BSN Online Option, and now as a student in Chamberlain's Master of Science in Nursing (MSN) Family Nurse Practitioner (FNP) track, she is more confident in online schooling than ever before. In fact, she is so comfortable with an online learning environment that she's designed a tool that sends scholarly articles to medical students.
Perez, who lives in Naples, Fla., and works as a part-time nurse at an urgent care center, is also a wife and mom. Put juggling clinicals on top of that, and you have one active student. Saving time on hours of research by having articles sent to her can have a huge impact on her day.
With the help of Microsoft's Bot Framework, Perez created a chat "bot" that will send scholarly articles and credible sources to busy students within 15 minutes of submitting a keyword or research subject through the website.
"I started to look into what I could do to benefit myself in school," said Perez. "I knew that there are search engines and that almost anyone can make a website if they researched it or learned in college. Every time I searched in Google for an article, everything from news stories to fake websites to blogs – all of the things Chamberlain tells us not to use for research – were showing up."
How is CatoPro Different?
How is the tool – called CatoPro – different than Google? With Google, you can enter a search and receive up to millions of results. Alternatively, CatoPro is so specific, that you'll receive 20 segmented articles versus 10 million. In addition, CatoPro emails you the results, which are verified sources published in the last five years, and Google doesn't offer that as a service.
"I thought, 'What if there was a way for the articles to come to me?' I didn't invent something new – all I did was reinvent the wheel. The technology is out there; it was just finding a way to put it together to benefit students."
The Future of CatoPro
Since January, CatoPro has seen 137 unique users which is impactful, knowing that Perez has done all "advertising" by word of mouth. And the online community is taking note of the tool in broader ways – specifically, investors have shown interest and are looking to enhance the tool further.
"A Facebook page is coming soon and I'm going to upload videos that feature Ruby the Red Blood Cell students using the tool and finding success with it," said Perez.
Perez is hoping to graduate with her MSN-FNP degree in October, and in the meantime, continues to use her nursing talents in different ways. She recently published a children's book co-authored with pediatrician Dr. David Main titled, "Ruby the Red Blood Cell." The book is part of a series that is a gentle take on educating children on the importance of vital body functions.
Want to try CatoPro yourself?
Visit CatoPro.
Type a keyword(s) into the chat bot.
Provide your email address.
Check your email in 15 minutes for scholarly, credible sources related to your keyword(s) and published in the last five years.
Learn more about Chamberlain's online Master of Science in Nursing - Family Nurse Practitioner Specialty Track here.