Fighting for Dignity in the Black Maternal Health Crisis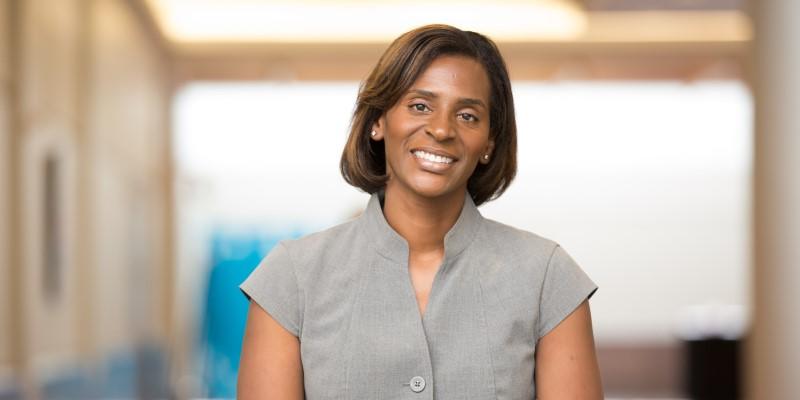 Staggering statistics and personal experiences drive nurse educator Dr. Jamil Norman to improve maternity care.  

Early in her nurse educator career, Dr. Jamil Norman had one of her former students die while giving birth. The baby lived only a few days.  
"My student was highly intelligent, middle class, well-versed in healthcare as a nurse," says Dr. Norman. "A healthy mid-20-year-old should not die from childbirth in the 21st century." 
That student was Black, which in the United States puts her at higher risk according to a range of research, including Dr. Norman's.  
Staggering Statistics on Black Maternal Health 
According to Centers for Disease Control and Prevention data, Black women are two to three times more likely to die from pregnancy-related complications than White women, with most of the maternal deaths being preventable. Maternal mortality rates among the highest-income Black women are just as high as for low-income White women.  
Driven by these dire numbers, Dr. Norman, academic coordinator for Walden University's online RN-BSN program, is a tireless advocate for improving Black mother's healthcare experience. As a lead researcher on several studies addressing why Black mothers experience inferior care, she is determined to advance the body of evidence in pregnancy-related health disparities among Black women. For the last 22 years, this former labor and delivery nurse turned lecturer, researcher, and mentor has served as an agent of social change.  
"When that happened to my nursing student it revitalized my desire to do something about this crisis and it inspired my research," says Dr. Norman. She also witnessed disrespectful care that her then 15-year-old sister experienced when she was pregnant.  
"She was treated terribly by her nurses. She was young, she was scared, and the last thing she needed was the person taking care of her to be mean and hateful," says Dr. Norman. "I assume now that her nurse stereotyped her. She probably thought she was poor, unintelligent, promiscuous, which she was none of and her nurses had no clue about her story." 
20% of women report mistreatment during maternity care, according to the
CDC
. For Black women, it's 30%.  
How to Improve Maternity Care for Black Women 
To produce healthier outcomes, Dr. Norman is among the ranks of Black women who are working to address the root causes of this life-or-death crisis. From her vantage point on the frontlines and through her research, she says change starts with: 
Increased access to quality healthcare. Financial barriers, a shortage of providers, and lack of health clinics in underserved areas, exacerbate the issues. She says she is determined that her research will reach and create solutions in communities where Black women and their babies need them most. 

Dedicated focus on the lived experience of Black women. The answer to the disparity in death rates has everything to do with the lived experience of being a Black woman in America who is not seen as a unique person by their healthcare provider in the same way as White women, says Dr. Norman. 

Addressing the fears of Black women. Stressors that Black mothers experience are at the heart of her research. In a study, she explored the lived experiences of stress described by Black childbearing women who live in fear of having a son. They wonder how they will raise him in a world where Black boys are at higher risk of being killed in normal daily activity, according to several studies.  
Improved cultural competency and humility. Implicit bias and cultural competence training play a crucial role in reducing disparities in maternal healthcare by addressing the systemic and individual factors that contribute to them. Providers need to reflect on their assumptions and demonstrate a respectful willingness to learn about and acknowledge patients as the experts of their own cultures.  
Unconscious Bias in Healthcare 
Ultimately Dr. Norman hopes her research will inspire healthcare providers to also dive deep into the root causes and ask themselves: "Are Black women's concerns heard? Are Black women cared for in the same way as White women? Does racism play a part in maternal outcomes?" 
Improving Nursing School for Health Equity 
Dr. Norman believes nurses will be a primary catalyst of change. The curriculum she and others teach at Walden is embedded with teachings on the social determinants of health and the role of nurses in mitigating health disparities.  
She's excited about a new course, Advocating for Diversity, Equity, and Inclusion in Healthcare, that is launching in spring 2024.  
"This course will challenge students through self-awareness to understanding the effects of bias, systemic racism, and microaggressions related to gender race, intersectionality, and privilege" she says.  "We really hope this course helps students to drive social change for inclusive and equitable health care."  
For more information, email the Adtalem Global Communications Team: adtalemmedia@adtalem.com.