Faculty Tackle Health Inequities in National Leadership Academy Projects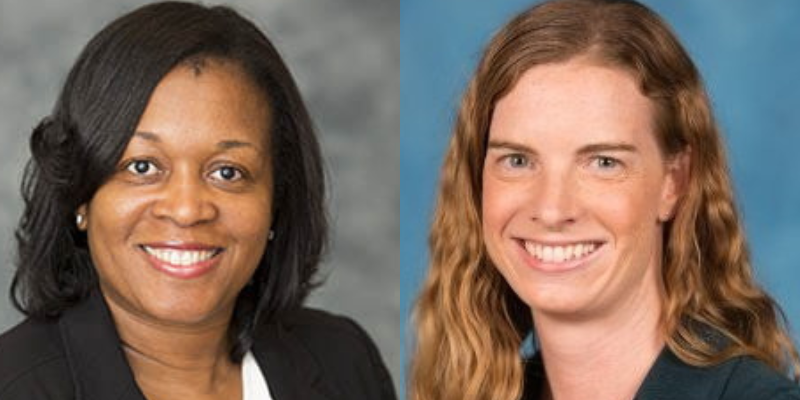 In 2021, Adtalem Global Education's Walden University and the National League for Nursing (NLN) joined forces to launch the Institute for Social Determinants of Health and Social Change. A cornerstone of this initiative is the Social Determinants of Health & Social Change Leadership Academy.
The World Health Organization defines social determinants of health (SDOH) as "non-medical factors that influence health outcomes. They are the conditions in which people are born, grow, work, live, and age, and the wider set of forces and systems shaping the conditions of daily life."
The leadership academy's inaugural cohort, which included two Walden faculty members featured below, recently completed their year-long professional development and research activities.
In August, the institute's leadership academy named its second cohort of health professionals, including two faculty members from Walden and one from Chamberlain University.
Collaborating with Historically Black Colleges and Universities
Dr. Phyllis Morgan
Walden College of Nursing

Dr. Phyllis Morgan, a distinguished nurse educator, practitioner, and researcher, specializes in African American health. She's earned numerous awards and grants for combating health disparities in marginalized communities. Dr. Morgan also boasts an extensive body of research and has shared her expertise on global stages.

Her project involves linking Walden University with historically black colleges, starting with Walden's College of Nursing and Hampton University School of Nursing.

The model focuses on partnering with HBCUs to create culturally relevant programs that propel students to address SDOH and promote positive social change in a joint effort. The courses will concentrate on fostering mutual learning among nursing students from different academic backgrounds.

"It is vital to not operate in a silo, but to reach beyond barriers to transform health care for individuals, families, and communities," says Dr. Morgan. "Collaborative relationships are essential to addressing SDOH. It's not a quick fix solution or something that should be shouldered alone."
Embedding Social Determinants of Health in Curriculum
 
Dr. Aimee Ferraro
Walden College of Health Sciences and Public Policy
Dr. Aimee Ferraro, with over 20 years in public health, specializes in applied epidemiology and social determinants of health. She's worked as an ethnographer and applied epidemiologist, contributing to studies on topics like drug use, STDs, and COVID-19. Her research spans worldwide, particularly in infectious diseases and vector-borne illnesses.
Dr. Ferraro investigated students' understanding of SDOH and the effectiveness of integrating it into the  PhD in Public Health curriculum.
She found that by scaffolding SDOH topics across several courses,  students gained a deeper understanding of factors contributing to health disparities, better enabling them to  work towards building a healthier and more equitable society.
"We must provide students with opportunities to explore SDOH from multiple lenses, including theory, ethics, measurement, research methods, and practical applications," she says. "There is no current model for incorporating SDOH into higher education curricula, so this program could serve as a model."
For more information, email the Adtalem Global Communications Team: adtalemmedia@adtalem.com.