CNBC: Adtalem CEO on Q4 Earnings, College Enrollment, Healthcare Worker Shortage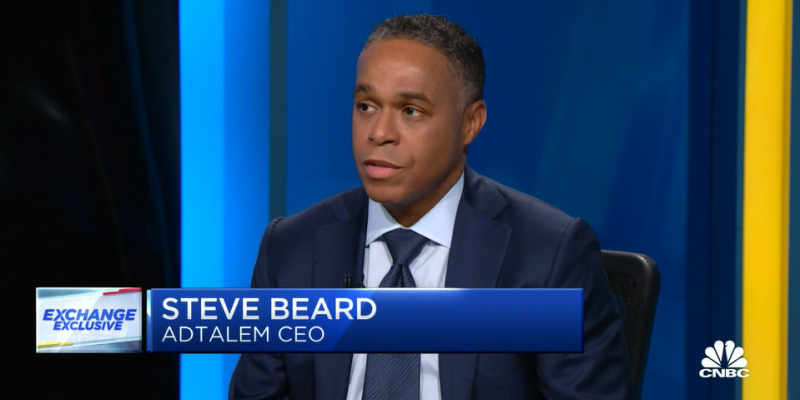 On Aug. 11, Adtalem Global Education President and CEO Steve Beard was interviewed on CNBC's The Exchange, a leading source for global business and investing news. He discussed fourth quarter and full year 2023 results, how Adtalem universities support working adult learners, and the workforce demand for nurses, doctors, and veterinarians.  
"If you talk to hospital CEOs … their No. 1 challenge is workforce—both the strain on their existing workforce but also the shortages that they have. It has a real impact on quality of care, and we see ourselves as a scaled solution to address that," said Beard.