Care Starts with You: 3 Self-Care Strategies for Nurses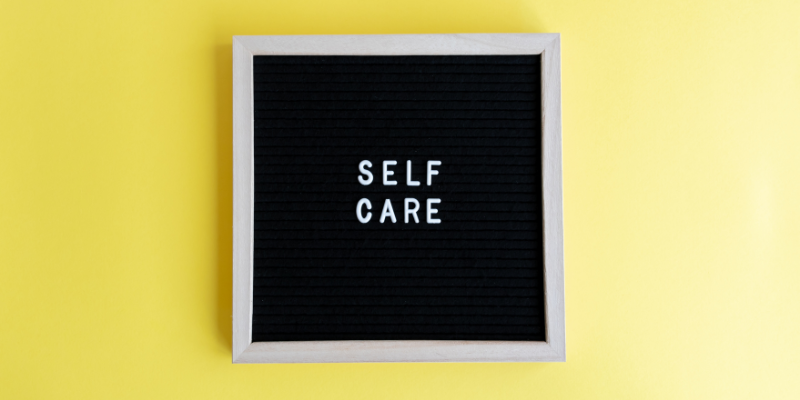 Nurses are some of the biggest champions for others' care but often neglect their own needs. It's about time that changed. Here are three strategies to implement self-care in your routine.
Being a nurse often means being the first point of contact in a healthcare journey. From the patients to the staff, nursing requires compassion, flexibility, and quickly prioritizing and managing the needs of everyone around you. However, for so many nurses, their own needs are often overlooked due to the stressful and sometimes emotionally taxing circumstances they face daily. COVID-19 intensified many of these issues, often leading nurses to feel physical and mental burnout. Now more than ever, it is important for nurses to prioritize the most important patient they will ever have: Themselves.
Self-care is more than just a buzz word or a social media trend. It means taking the time to do things that help you live well, resulting in improving stress management, decreasing risk of illness, and boosting energy. There are various methods to incorporate self-care, but we've simplified it down to three strategies to get started:
Tailor Your Time. With rotating shifts, long hours, and unpredictable patient outcomes, finding some much-needed time to relax will vary from nurse to nurse. Take the stress out of it by creating a self-care regimen that is suitable for your lifestyle. It's okay if that changes from shift to shift or week to week. Do what works best for you and give yourself grace in the meantime.
Start Small. Carving out an entire day at the spa may not be realistic. Try to find bite-size, but impactful, ways to put yourself first. This can look like taking a short walk, staying hydrated, eating a healthy snack, scheduling a quick nap, or listening to your favorite music while on a break. Who doesn't love a mini dance party?
Seek Support. Self-care does not have to be siloed. Care and community go hand in hand, so don't be afraid to lean on family, friends, and colleagues for help. It can be encouraging to share your struggles and experiences with others. Remember, you are not alone.
Self-care is important, but it doesn't need to be complicated. Remember to customize a routine that works best for your schedule, take manageable (and small) steps toward meeting your needs, and socialize with others to maximize the experience. For all you do for others, you are more than deserving of taking care of yourself.