Adtalem Expanding Access to Nursing Education in Atlanta Area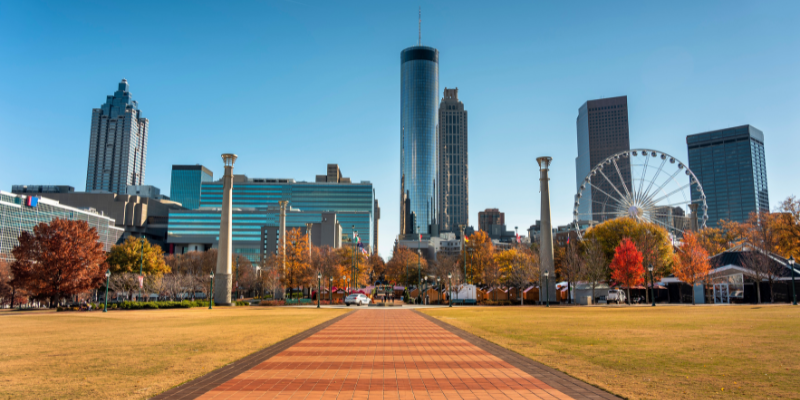 The nursing shortage is a well-documented national problem. At the state level, the impact is especially evident in Georgia.
The Peach State has the U.S.'s second-lowest nurse-to-state-population ratio: 7.31 employed registered nurses to every 1,000 people in the state, according to calculations by NurseJournal. The national average is 9.19 per thousand.
To help alleviate this, Adtalem Global Education's Chamberlain University is opening a second location in Georgia this fall in Stockbridge, south of downtown Atlanta and the current campus. When the new location is at capacity, it will be able to serve as many as 600 students, including 200 who need the flexibility of an evening-and-weekend program. 
"Chamberlain remains committed to expanding access to nursing education, and we are excited to increase our presence in the Atlanta area to create more opportunities for future nursing students who will make a positive impact on healthcare," says university president Dr. Karen Cox.
Making an Impact on Diversity and the Nursing Shortage
Chamberlain overall has the largest pre-licensure Bachelor of Science in Nursing (BSN) program in the United States. The demand for registered nurses is expected to increase by 6% between 2021 and 2031, according to the Bureau of Labor Statistics (BLS).
The Atlanta conferred a total of 715 BSN degrees during calendar years 2021 and 2022. In 2022, the Atlanta campus sat more BSN graduates for the state licensure exam than any other institution in the state.  After passing the exam, graduates can go on to fill nursing positions and reduce demographic gaps in the profession. Of students enrolled at the current Atlanta location in the January 2023 session, 62% were Black or African American. According to 2020 Census data, Stockbridge is 66% Black or African American.
Chamberlain's Bachelor of Science in Nursing Degree
Students at Chamberlain can earn a BSN degree in as few as three years of year-round study with engaged, experienced nurse educators and clinicians who understand what it takes to pursue a career in nursing.
Chamberlain is currently accepting applications for the Stockbridge location's Sept. 5 session start as well as sessions at its more than 20 locations across 15 states. Learn more about Chamberlain's Atlanta locations.
Chamberlain University is accredited by the Higher Learning Commission, and its baccalaureate program in nursing is accredited by the Commission on Collegiate Nursing Education.