Senior Vice President, Chief Financial Officer and Treasurer, Adtalem Global Education Patrick Unzicker
Patrick Unzicker was appointed Senior Vice President, Chief Financial Officer and Treasurer for Adtalem Global Education in 2016.
He is responsible for managing the company's finance function, including strategy and innovation, global corporate and business development, investor relations, accounting, tax, treasury, internal audit and compliance services, and real estate. In addition, Unzicker is responsible for overseeing Adtalem's operational shared services center.
Unzicker joined Adtalem in 2006 as Controller. In 2012, he was appointed Vice President, Finance and Chief Accounting Officer, and in 2015, he assumed the Treasurer role. Unzicker managed several key system implementations, which resulted in significant cost savings, productivity improvements and greater accuracy of financial projections.
Before joining Adtalem, Unzicker served as Vice President and Controller of Whitehall Jewelers. In addition, his previous experience includes service as Divisional Vice President of Finance for Galileo International and Manager of Investor Relations and Financial Analysis for Ryerson Inc.
Unzicker began his professional career in 1993 with PricewaterhouseCoopers.
Unzicker is on the board of trustees of the Catholic Theological Union and serves on the advisory board of the Accounting and Business Law department of Loyola University Chicago. He also serves as chair of the St. Vincent DePaul Parish Finance Commission. Unzicker holds a bachelor's degree in business administration from Loyola University Chicago. He is also a certified public accountant.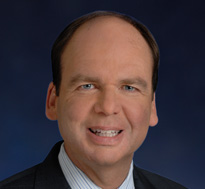 Patrick Unzicker
Senior Vice President, Chief Financial Officer and Treasurer, Adtalem Global Education