Ross University School of Medicine Appoints William F. Owen, MD as Dean and Chancellor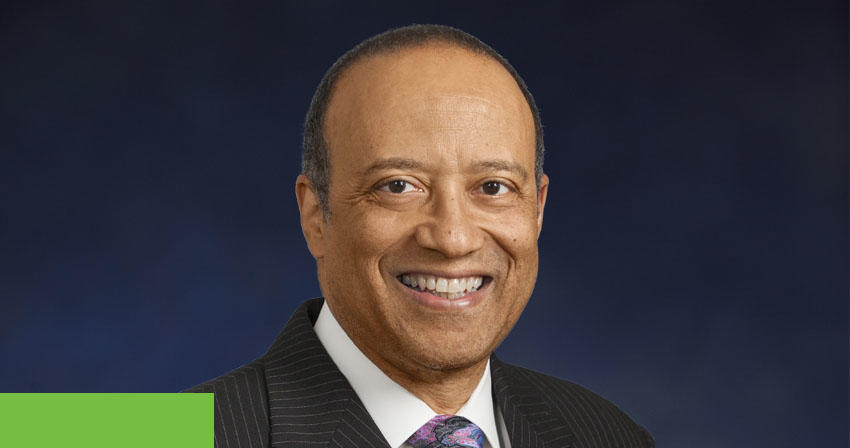 Ross University School of Medicine (Ross) has appointed William Owen, MD, as dean and chancellor. Dr. Owen replaces retiring dean Joseph A. Flaherty, M.D., who joined Ross six years ago from the University of Illinois College of Medicine where he served as dean.

 "We are pleased to bring a leader of Dr. Owen's caliber to Ross," said Lisa Wardell, chief executive officer of DeVry Education Group. "I am thrilled to be working with Dr. Owen to build upon Dr. Flaherty's legacy at Ross and to continue to improve our student experience. His dedication to social justice and educational opportunity align well with the Ross mission, and his experience in U.S. academic medicine will be invaluable to the medical school and its students."

Most recently, Dr. Owen served as dean of medical sciences for American University of the Caribbean School of Medicine, a medical school in DeVry Education Group. He was formerly the chancellor and senior vice president of health affairs at the University of Tennessee, where he was responsible for the College of Medicine and its five other health professional colleges. He has also served as president of the University of Medicine and Dentistry of New Jersey, the health education and medical component of Rutgers University, the state's largest institution of higher education. In this role, Dr. Owen led two allopathic medical schools, an osteopathic medical school, five other health professional schools and several teaching hospitals.

A graduate of Phillips Academy, Brown University and Tufts University (Doctor of Medicine, with honors), Dr. Owen trained in internal medicine and nephrology at Harvard Medical School's Brigham and Women's Hospital, where he was a Robert Wood Johnson Foundation Fellow. He has published more than 180 peer-reviewed articles, chapters and books, and has been awarded more than $10 million in individual research grants.

About Ross University School of Medicine
Ross University School of Medicine, founded in 1978, is committed to educating a diverse group of skilled physicians to serve as leaders in the U.S. healthcare system. With more than 12,000 alumni, Ross is an important contributor to healthcare in North America. Students complete their foundational studies in Dominica, West Indies, before completing their clinical training in one of Ross's affiliated teaching hospitals throughout the United States. Ross is accredited by the Dominica Medical Board and the Caribbean Accreditation Authority for Education in Medicine and Other Health Professions (CAAM-HP). Ross is part of DeVry Education Group (NYSE:DV).