National Academy of Medicine President to Deliver 2018 Commencement Address for RUSM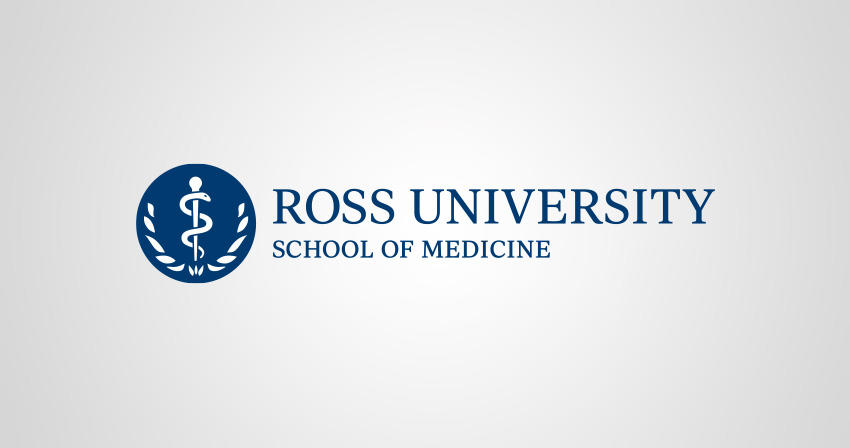 Ross University School of Medicine (RUSM) announced today that Dr. Victor J. Dzau, President of the National Academy of Medicine (NAM), will serve as the 2018 inaugural Honorary Degree recipient and keynote speaker.
"We are extremely honored to have Dr. Dzau participate in our commencement ceremony," said Dr. William F. Owen, Jr., MD, FACP, RUSM's Dean and Chancellor. "With a global sphere of influence on research, training, and clinical care, he has made significant contributions to the field of medicine, including ground-breaking innovations. He is highly regarded within the medical community and has been recognized for his contributions with several international medals of scholarship, science, and citizenship, most notably the Ellis Island Medal of Honor. Our graduates will deeply benefit from Dr. Dzau's insights as they embark on their next chapter in becoming physicians and prepare for residency."
Dr. Dzau was born in China and grew up in Hong Kong and over the course of his career has become an internationally acclaimed leader and scientist whose work has improved health care on a global level. Dr. Dzau has led efforts in innovation to improve health, including pioneering gene therapy for vascular diseases. Additionally, his seminal work in cardiovascular medicine and genetics laid the foundation for the development of the class of life-saving drugs that is used globally to treat hypertension and heart failure. Currently he serves as President at NAM, Vice Chair of the National Research Council and both Chancellor Emeritus and James B. Duke Professor of Medicine at Duke University. Prior to these appointments, he served as the Chairman of Medicine at Harvard Medical School's Brigham and Women's Hospital, as well as Chairman of the Department of Medicine at Stanford University.
Dr. Dzau will be joined by RUSM's Dean and Chancellor Dr. William Owen, Thomas Hollinger, Ph.D., Chairman of RUSM's Board of Trustees and Lisa Wardell, Adtalem Global Education President and CEO, who will also officiate the ceremony. The commencement ceremony will be held on Saturday, May 19, 2018 at 9 a.m. EDT at the Watsco Center, located on the University of Miami campus in Coral Gables, Florida.
The RUSM Class of 2018 is a diverse group with graduates representing 47 states, five Canadian provinces, and four countries. This year, nearly 700 RUSM students are anticipated to receive their Doctor of Medicine (MD) degree, joining the ranks of 13,000 RUSM alumni.
About Ross University School of Medicine
Ross University School of Medicine is a member of Adtalem Global Education (NYSE: ATGE), a global education provider headquartered in the United States. The organization's purpose is to empower students to achieve their goals, find success and make inspiring contributions to our global community. Founded in 1978, Ross is committed to educating a diverse group of skilled physicians to serve as leaders in the U.S. healthcare system. With more than 13,000 alumni, Ross is an important contributor to healthcare in North America. Ross is accredited by the Dominica Medical Board and the Caribbean Accreditation Authority for Education in Medicine and Other Health Professions (CAAM-HP).
About Adtalem Global Education
The purpose of Adtalem Global Education is to empower students to achieve their goals, find success and make inspiring contributions to our global community. Adtalem Global Education Inc. (NYSE: ATGE; member S&P MidCap 400 Index) is a leading global education provider, and the parent organization of Adtalem Educacional do Brasil, American University of the Caribbean School of Medicine, Association of Certified Anti-Money Laundering Specialists, Becker Professional Education, Carrington College, Chamberlain University, DeVry University and its Keller Graduate School of Management, Ross University School of Medicine and Ross University School of Veterinary Medicine. For more information, please visit adtalem.com.