Chamberlain University Enters Into Partnership with ATI Nursing Education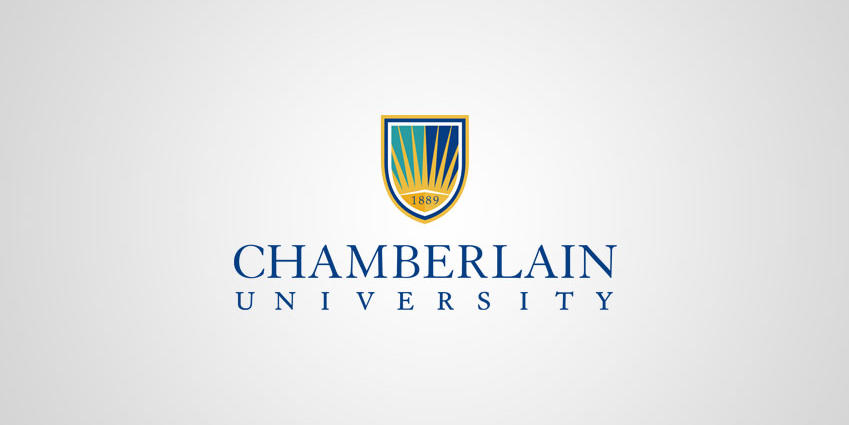 As part of its dedication to student success – Chamberlain Care® – Chamberlain University's College of Nursing formed a partnership with ATI Nursing Education (ATI) to provide resources and support to empower students to succeed in school, pass the NCLEX® and provide effective patient care as a professional nurse.
Chamberlain's partnership demonstrates a substantial investment in student success. Through the partnership, Chamberlain will integrate ATI products exclusively into its curriculum. In exchange for this commitment, Chamberlain faculty, students and administrators will have full access to ATI's products and resources and a customized service plan with a dedicated ATI support team.
ATI, a leading vendor of nursing education tools and resources, has partnerships with more than 80 percent of nursing programs across the United States. Of those, Chamberlain is one of only 161 distinct institutions to have a complete partnership with ATI. With a history of an 11 percent improvement in NCLEX pass rates over a two-year period after ATI Complete Partnership implementation, this model has proven effective for nursing institutions across the country.
"We are excited to use ATI's capabilities to place emphasis on transformational teaching and learning," said Carla Sanderson, PhD, RN, provost of Chamberlain University. "Beginning with nursing fundamentals through the capstone course, students will have access to comprehensive support tools and customized plans for mastering course content throughout our Bachelor of Science in Nursing degree program."
As part of the complete partnership, Chamberlain University extends its support at every level to achieve superior academic outcomes:
Students: access to ATI's best-in-class learning solutions including tutorials, assessments, and simulations.
Faculty: support at every phase of a nurse educator's career with curriculum support and opportunities for continuing education credits.
Administration: enhanced visibility on student progress, allowing the ability to monitor progress and drive outcomes.
"This new partnership with Chamberlain University is the type of partnership we strive to create," said Greg Sebasky, CEO of Ascend Learning, the parent company of ATI. "The alignment of ATI's complete partnership with Chamberlain's care model will provide support to students from the moment they enter nursing school through taking the NCLEX and then as they transition to practice. We're thrilled about the impact this partnership will have on Chamberlain's nursing students."
---
ATI Nursing Education
ATI Nursing Education is the leading provider of online instruction, remediation, analytics, and consulting solutions that deliver superior learning outcomes, enhance faculty effectiveness, and support the growth of nursing programs across the country. Currently the company works with more than 20,000 nurse educators, approximately 2,100 colleges and universities nationwide, and over 225,000 students.
ATI Nursing Education has played a role in helping more than 1 million students pass the NCLEX, the U.S. nursing licensing exam. ATI Nursing Education is part of Ascend Learning. Founded in 2010, Ascend Learning provides technology-based educational,curriculum and assessment solutions for healthcare and other professional industries. For more information, visit http://www.ascendlearning.com/companies/ati-nursing/.