Becker Professional Education® Introduces Six-Week CPA Exam Review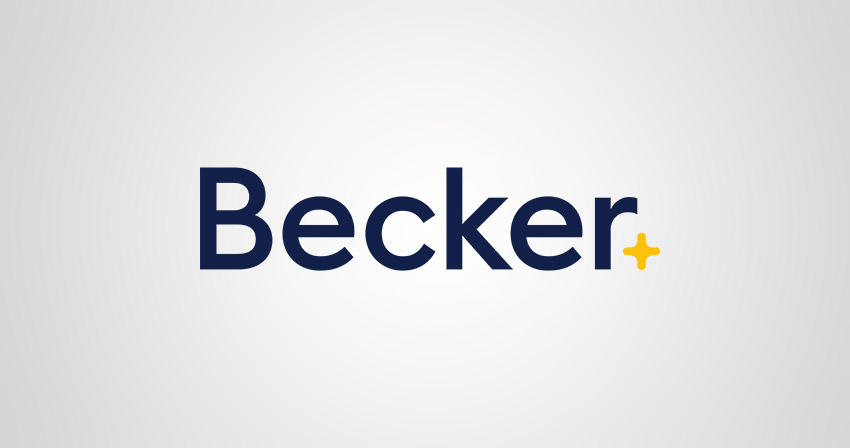 Becker Professional Education, a global leader in professional education and a part of DeVry Education Group, announced the addition of its FastPass® Plus six-week compressed course to its comprehensive CPA Exam Review offerings. The new live webcast course was specially designed to help CPA candidates prepare and sit for the exam before it changes in April 2017. FastPass Plus delivers Becker's comprehensive CPA Exam prep content in a condensed, fast-tracked format.

During this live online course Becker's highly-rated CPA instructors will prepare students for all four CPA Exam sections on a schedule built around the AICPA's testing windows. As part of the new course, students will be provided with real time access to instructors who can help answer questions and offer extra support. Also included are practice tools such as self-study lectures, test banks and mock exams allowing students to study on their own schedules.

"We know many CPA candidates are nervous about the upcoming, more challenging exam," said Steve Gradman, vice president of global accounting at Becker Professional Education. "With our FastPass Plus course we are able to provide the quality of our full CPA Exam Review in an accelerated live webcast format that will help our students prepare and sit for the current exam with confidence."

About Becker Professional Education
Becker Professional Education, a part of DeVry Education Group (NYSE: DV), is a global leader in professional education serving the accounting, project management and healthcare professions. Nearly one million professionals have prepared to advance their careers through its CPA Exam Review, ACCA® Courses, CMA Exam Review, PMP® Exam Review, USMLE® Review and Continuing Professional Education courses. Throughout its more than 50-year history, Becker has earned a strong track record of student success through world-class teaching, curriculum and learning tools that enable its students to develop the knowledge and performance skills necessary to stay ahead in an ever-changing business world. For more information about Becker Professional Education, visit www.becker.com or call 1-877-CPA-EXAM.