Becker Professional Education Preps 90 Percent of 2016 Elijah Watt Sells Award Recipients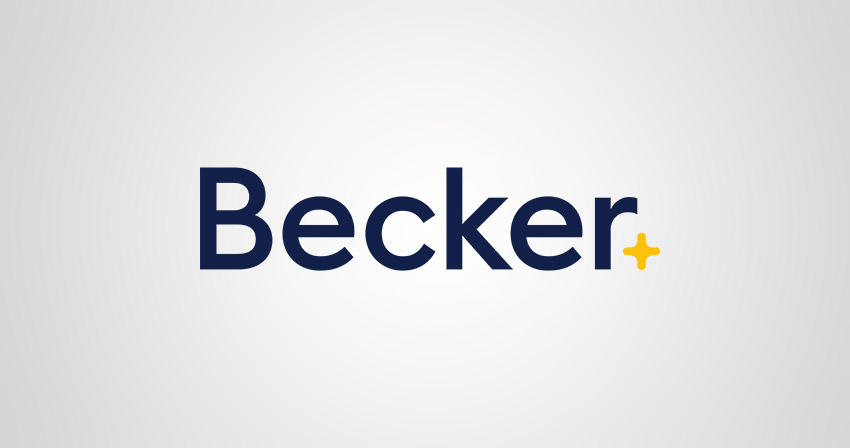 Becker Professional Education, a global leader in professional education and a part of Adtalem Global Education, today announced that 52 of the 58 Elijah Watt Sells Award recipients in 2016 prepared with Becker's CPA Exam Review course. The American Institute of Certified Public Accountants (AICPA) has bestowed the Elijah Watt Sells Award on candidates for outstanding performance on the CPA Examination since 1923.

The prestigious award, named after one of the country's first CPA's - Elijah Watt Sells, is presented to candidates who earned a cumulative average score above 95.50 across all four sections of the Uniform CPA Examination and passed all four sections on the first attempt. More than 102,000 candidates sat for the exam in 2016, of whom only 58 received the award.

From 2005 to 2016, over 90 percent of all Watt Sells Award winners have prepared with Becker, totaling 358 award winners throughout the last decade. In total, Becker has helped more than one million candidates pass the CPA Exam by leveraging a combination of accomplished instructors, comprehensive and adaptive learning tools, and a unique array of study options designed to accommodate each candidate's lifestyle, work schedule and preferred learning methods.

"Throughout Becker's CPA Exam prep, I gained a more in-depth understanding of accounting concepts that enabled me to make well-informed decisions during the Exam," said Kevin Montminy, an audit associate at KPMG, LLP and a 2016 Watt Sells Award recipient. "From watching the lectures to analyzing multiple choice questions, I felt Becker's course provided me with the knowledge and skills I needed to be successful on Exam day and helped me to achieve the honor of being named an Elijah Watt Sells Award recipient."

Becker's CPA Exam Review instructors combine years of teaching experience with real-world CPA, CFA and MBA experience to help candidates prepare for the CPA Exam. With guidance from national instructors like Tim Gearty, Peter Olinto, Angie Brown and Mike Brown, candidates have the opportunity to fulfill their goals of earning their CPA credential and, in turn, furthering their accounting careers.
"At Becker, our goal is to continue to provide our candidates with the best resources to be successful on CPA exam day and we applaud the 358 Watt Sells winners who have studied with us throughout the past decade for their dedication and truly outstanding achievement," said John Roselli, President of Becker Professional Education. "Along with the hard work from our candidates, we believe this accomplishment is also a reflection of the quality of Becker's instructors, course development and the dedication of our organization as a whole."

To learn more about Becker Professional Education, visit www.becker.com.

About Becker Professional Education
Becker Professional Education, a part of Adtalem Global Education (NYSE: ATGE), is a global leader in professional education serving the accounting, project management and healthcare professions. Over one million professionals have prepared to advance their careers through its CPA Exam Review, ACCA® Courses, CMA Exam Review, PMP® Exam Review, USMLE® Review and Continuing Professional Education courses. Throughout its 60-year history, Becker has earned a strong track record of student success through world-class teaching, curriculum and learning tools that enable its students to develop the knowledge and performance skills necessary to stay ahead in an ever-changing business world. For more information about Becker Professional Education, visit www.becker.com or call 1-877-CPA-EXAM.