Becker Professional Education Announces Nearly Half a Million Dollars in 2017 Scholarships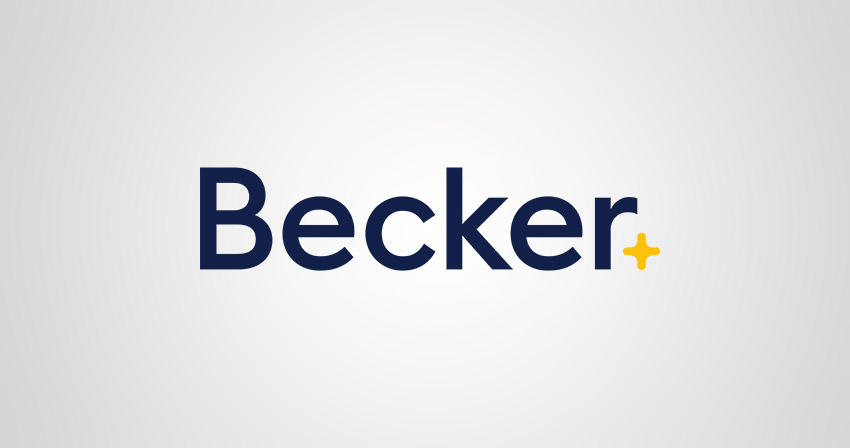 Becker Professional Education, a global leader in professional education and a part of DeVry Education Group, today announced availability of more than $450,000 in scholarship funds – nearly doubling the amount of financial assistance available as part of its annual Newton D. Becker Scholarship Program. Through this program, more than 240 Certified Public Accountant (CPA) candidates will receive full or partial scholarships for Becker's CPA Exam Review.

Now in its fifth year, the scholarship program honors Newton D. Becker, who passed away in 2012. Newton founded Becker Professional Education in 1957 and pioneered a new approach to preparing candidates for the CPA Exam. The program, which has now awarded more than $1.2 million in financial assistance, was created to continue his legacy by helping bright, dedicated students and professionals fulfill their dreams of an accounting career by earning the CPA credential.

Melanie Hicks, recipient of a 2016 scholarship, said, "I am truly grateful and humbled to have received the Newton D. Becker Scholarship. As a single parent and breast cancer warrior, the scholarship has made it easier for me to study for the CPA Exam, giving me the confidence to succeed."

To qualify, applicants must meet the requirements to sit for the CPA Exam at the time of enrollment, demonstrate financial need and, through a personal statement, exhibit traits important to Newton: high moral character, strong leadership qualities and commitment to community service.

"The scholarship program focuses on Newton D. Becker's vision of providing students with the opportunities they deserve to help fulfill their dreams of earning the CPA credential. His leadership, passion and dedication to student success is what has helped thousands of our students and scholars pass the CPA Exam," said John Roselli, president of Becker Professional Education.
The deadline for scholarship applications is Feb. 1; recipients will be notified beginning Feb. 28 and can redeem through May 31. For additional information and to apply, visit www.becker.com/scholarship

About Becker Professional Education
Becker Professional Education, a part of DeVry Education Group (NYSE: DV), is a global leader in professional education serving the accounting, project management and healthcare professions. Nearly half a million professionals have prepared to advance their careers through its CPA Exam Review, ACCA® Courses, CMA Exam Review, PMP® Exam Review, USMLE® Review and Continuing Professional Education courses. Throughout its more than 50-year history, Becker has earned a strong track record of student success through world-class teaching, curriculum and learning tools that enable its students to develop the knowledge and performance skills necessary to stay ahead in an ever-changing business world. For more information about Becker Professional Education, visit www.becker.com or call 1-877-CPA-EXAM.