Becker Offers New Diversity and Inclusion Certificate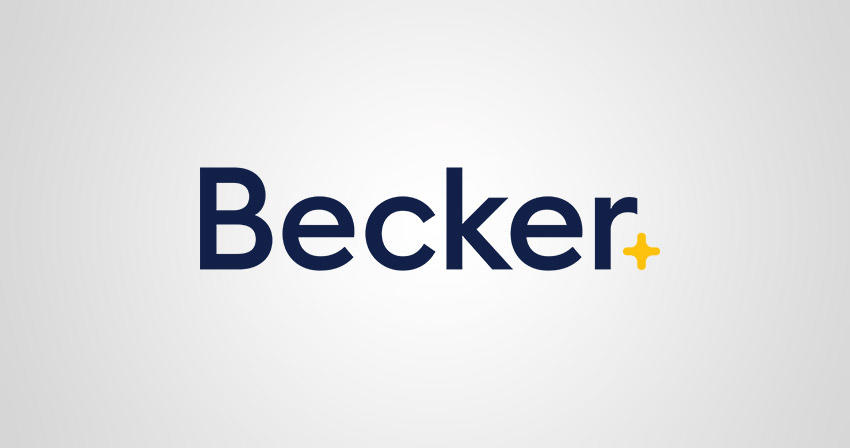 CHICAGO – July 12, 2021 –  Becker, a global leader in accounting certification, exam prep and professional education and a part of Adtalem Global Education, today announced its new Cultivating a Diverse and Inclusive Workplace Foundational Certificate. The five-course, 12-credit continuing professional education (CPE) program is designed to introduce the benefits of integrating true diversity, equity, belonging and inclusion (DEBI) into the workplace.
Those who enroll in the courses will learn foundational and conversation-starting concepts from thought leaders in diversity who have practical, real-world accounting, finance and corporate human resources (HR) experience. With these lessons, professionals will work toward closing a staggering diversity gap in the accounting profession: According to a recent report by the AICPA, 91% of partners at US CPA firms are white; this is just one of several statistics revealing profound underrepresentation. While developed with an accounting and finance industry perspective, the courses are open and relevant to anyone, including organizations or firms of any size or sector.
"Developing a diverse and inclusive work environment in which all people can thrive requires an investment in knowledge and a shared and intentional commitment within an organization," said Lisa Wardell, CEO of Adtalem Global Education, a leading workforce solutions provider and parent company of Becker. "Becker is investing in the future of accounting, and society at large, by prioritizing these issues and taking a proactive role in helping to bring more diversity in talent, ideas and culture to the workforce."
Participants of the certificate program will earn CPE credit with each course and a Becker certificate upon completion of all five. Courses included in the program are:
Strengthening Your Workforce Through Diversity

Understanding Our Unconscious Bias

Unintended Effects of Microaggressions in the Corporate Setting
The Effects of Imposter Syndrome on Corporate Diversity

Creating a Culture of Inclusion
"This initiative was inspired by interest from members of the accounting profession who understand the value of strengthening a culture of inclusivity that supports employee satisfaction and retention as well as customer engagement," said Nikki Watson, senior manager of global accounts for Becker, and a leader of its DEBI initiatives. "This certificate program and the courses within it reflect the insights and expertise of many, including customers, HR leaders, and industry subject matter experts. It reflects a recognition that everyone must have a voice in and accountability for creating intentional, meaningful change."
The courses are available in a self-paced, on-demand format and are viewable 24/7. For more information and to register for the certificate program, visit www.becker.com/diversity.
About Becker Professional Education
Accountants around the world count on Becker for the industry-leading tools and support they need to excel. And it all comes down to one thing: results. Results rooted in a tireless commitment to the success of our students. Crafting personalized learning experiences. Unleashing cutting-edge technologies. Relentlessly advocating for the industry as a whole. And simply doing whatever it takes. For all these reasons and more, more than 1 million CPA candidates have chosen Becker.
Becker provides CPA Exam Review, CMA Exam Review and CPE with expert instructors, high-quality content, flexible learning formats including on-demand resources and webcasts. Learn more about Becker Professional Education, part of Adtalem Global Education, at www.becker.com.
About Adtalem Global Education
Adtalem Global Education (NYSE: ATGE), a leading workforce solutions provider, partners with organizations in the healthcare and financial services industries to solve critical workforce talent needs by expanding access to education, certifications and upskilling programs at scale. With a dedicated focus on driving strong outcomes that increase workforce preparedness, Adtalem empowers a diverse learner population to achieve their goals and make inspiring contributions to the global community. Adtalem is the parent organization of ACAMS, American University of the Caribbean School of Medicine, Becker Professional Education, Chamberlain University, EduPristine, OnCourse Learning, Ross University School of Medicine and Ross University School of Veterinary Medicine. Adtalem has more than 6,500 employees, a network of more than 116,000 alumni and serves over 82,000 members across 200 countries and territories. Adtalem was named one of America's Most Responsible Companies 2021 by Newsweek and one of America's Best Employers for Diversity 2021 by Forbes. Follow Adtalem on Twitter (@adtalemglobal), LinkedIn or visit  adtalem.com for more information.