Adtalem Global Education to Acquire OnCourse Learning's Financial Services Business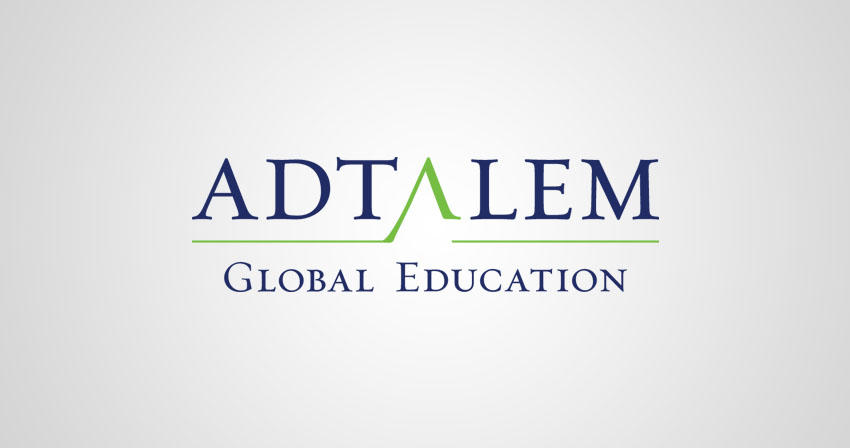 Adtalem Global Education Inc. (NYSE: ATGE), a leading workforce solutions provider, announced it has entered into a definitive agreement to acquire the financial services division of OnCourse Learning, a Brookfield, Wisconsin-based leading provider of compliance training, licensure preparation, continuing education and professional development across the United States. The total consideration for the transaction is approximately $121 million in cash, subject to customary post-closing adjustments, and is expected to close in the fiscal fourth quarter of 2019. OnCourse Learning is owned by Bertelsmann, an international media, services and education company.
"This acquisition aligns with Adtalem's enterprise strategy, strengthening our position as a leading workforce solutions provider," said Lisa Wardell, president and CEO of Adtalem. "The OnCourse Learning solution set greatly expands our financial services portfolio and is complementary to our existing banking, accounting and compliance program offerings. This transaction expands our reach across the governance, risk and compliance sector and enhances our ability to meet the current and future needs of employers in the dynamic financial services industry. We are thrilled to welcome the OnCourse Learning team to Adtalem."
Adtalem will acquire the financial services portfolio, including sub-brands such as BankersEdge and TTS, leading providers of compliance training to the banking and credit union markets, as well as OnCourse Learning's mortgage licensing and continuing education programs, which are approved by the Nationwide Multistate Licensing System & Registry. More than 300,000 mortgage students, both beginners and professionals, have completed these programs nationwide. The financial services division of OnCourse Learning generated nearly $31 million in revenues in calendar year 2018 and delivered a favorable EBITDA margin profile of over 30 percent.
"With more than 1,700 courses, OnCourse Learning will provide added breadth and depth to our program offerings, so we can serve a broader range of needs in the financial services sector," said Mehul Patel, group president of Adtalem's financial services business. "OnCourse Learning's programs are well-known in the industries they serve, and Adtalem will leverage its own considerable client relationships, content and global distribution channels to further grow and enhance our industry relevance."
Adtalem's financial services portfolio currently consists of several organizations with a range of professional education products and services, including: the Association of Certified Anti-Money Laundering Specialists (ACAMS), its CAMS certification is one of the most widely recognized anti-money laundering certifications among compliance professionals worldwide; Becker Professional Education, which offers programs in CPA Exam Review and continuing professional education courses; and EduPristine, one of India's leading training providers in accounting, finance and digital marketing.
"The OnCourse Learning financial services team is pleased to be joining forces with Adtalem," said Brett Shively, president and CEO of OnCourse Learning. "Adtalem is strategically positioned to accelerate our growth through cross-selling opportunities with its current portfolio and through growth capital that allows us to continue to differentiate in the market and expand our program offerings and customer base."
Adtalem does not anticipate a material impact on its full-year fiscal 2019 earnings from the OnCourse Learning acquisition, given the expected closing date in fiscal fourth quarter of 2019. Adtalem expects the acquisition to be modestly accretive to its full-year fiscal 2020 results.
Macquarie Capital served as exclusive financial advisor to Bertelsmann and Manatt, Phelps & Phillips, LLP acted as transaction counsel to Bertelsmann.
Media Contact:
Ernie Gibble
Ernie.gibble@adtalem.com
(630) 353-9920
Investor Relations Contact:
Chaka Patterson
chaka.patterson@adtalem.com
(630) 353-9073