Adtalem Global Education Announces Barbados as New Location for Ross University School of Medicine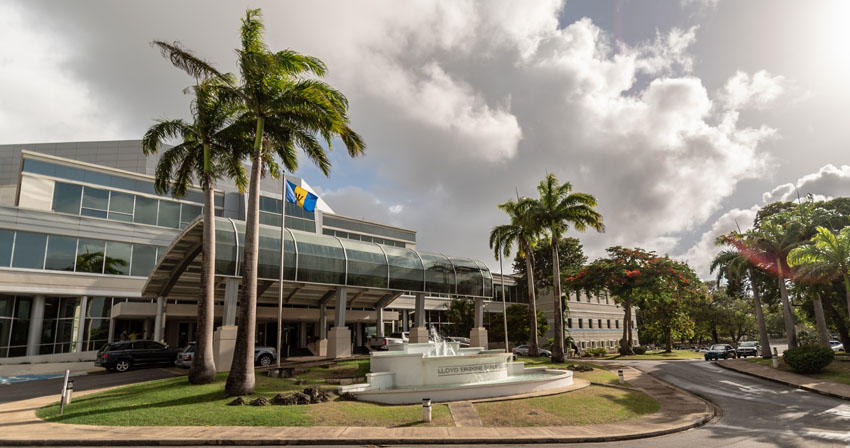 Adtalem Global Education (NYSE: ATGE), a leading global education provider, today announced it is relocating Ross University School of Medicine (RUSM)'s medical sciences campus to Barbados. The academic center will be in Bridgetown, leveraging existing facilities centrally located in the vibrant capital city. Student housing will be located in the parish of Christ Church at an existing housing community that includes access to a community center, shopping, day care, student services and transportation to campus. Students will begin the January 2019 semester at the new location, pending final regulatory approval from the U.S. Department of Education.
"We are pleased to partner with Prime Minister Mia Mottley to establish the RUSM campus. The Barbados government has been a very collaborative partner during a pivotal time in RUSM's history, and we are confident Barbados will be a positive and productive learning environment for our students, faculty and staff," said Lisa Wardell, president and CEO of Adtalem. "The decision to relocate RUSM from Dominica was complex and one we approached with great deliberation. After careful consideration of multiple options, including a review of our academic and infrastructure requirements and future plans for RUSM, we believe the move is in the long-term best interest of our RUSM community."
Prime Minister Mottley, in welcoming Ross University to Barbados, said, "This is the type of investment that is very important to the advancement of the Barbadian economy, and which will also add immeasurably to our diversity. I am confident that this prestigious university campus will impact significantly on the Barbadian landscape on many levels. We are committed to transforming Barbados into a hub for educational and medical services, including educational and medical tourism. We recognise that these areas of tourism are among the fastest growing areas in travel and tourism worldwide. This venture will be an important pillar in that mission.  We are very proud of our infrastructure and expect RUSM students and faculty to settle very quickly within our community, benefitting not only academically but also from the rich cultural experiences that they will have while living here."
Founded in 1978, RUSM is a significant contributor to the U.S. medical workforce. RUSM's 14,000 diverse alumni practice medicine throughout North America and across all specialties, including a high percentage of graduates who enter the in-demand field of primary care. In September of 2017, Dominica was severely damaged by Hurricane Maria, causing devastation to the island, its buildings and infrastructure, and leading to the safe evacuation of our students and faculty. Since that time, the institution has maintained the quality and continuity of its medical education program at temporary locations while damage assessment, repair and rebuilding has occurred on the Dominica campus.
"Our students, faculty and staff have persevered through extraordinary, unanticipated challenges from a natural disaster. I'm very proud of their dedication," said William F. Owen, Jr. MD, FACP, RUSM dean and chancellor. "Our medical education program is the foundation for careers that will improve many communities and many lives, and we expect our medical community will both contribute to and benefit from our new campus in Barbados."
Adtalem is very mindful of the people of Dominica and the needs of the community, and is creating a plan in close coordination with Prime Minister Roosevelt Skerrit and the government of Dominica that will take these matters into meaningful consideration, including an appropriate transition of our campus property and buildings. Furthermore, Adtalem is committed to providing support to colleagues during the transition.
About Ross University School of Medicine
Ross University School of Medicine is a member of Adtalem Global Education (NYSE: ATGE), a global education provider headquartered in the United States. The organization's purpose is to empower students to achieve their goals, find success and make inspiring contributions to our global community. Founded in 1978, RUSM is committed to educating a diverse group of skilled physicians to serve as leaders in the U.S. healthcare system. With more than 14,000 alumni, RUSM is an important contributor to healthcare in North America. RUSM is accredited by the Caribbean Accreditation Authority for Education in Medicine and Other Health Professions (CAAM-HP). For more information, please visit medical.rossu.edu.
About Adtalem Global Education
The purpose of Adtalem Global Education is to empower students to achieve their goals, find success, and make inspiring contributions to our global community. Adtalem Global Education Inc. (NYSE: ATGE; member S&P MidCap 400 Index) is a leading global education provider and the parent organization of Adtalem Educacional do Brasil, American University of the Caribbean School of Medicine, Association of Certified Anti-Money Laundering Specialists, Becker Professional Education, Carrington College, Chamberlain University, DeVry University and its Keller Graduate School of Management, EduPristine, Ross University School of Medicine and Ross University School of Veterinary Medicine. For more information, please visit adtalem.com.