ACAMS Launches Poland Chapter, Translates CAMS® into Polish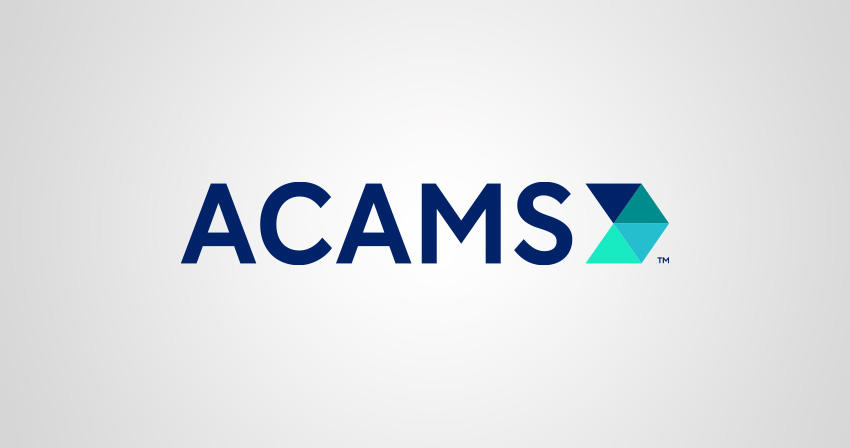 The Association of Certified Anti-Money Laundering Specialists (ACAMS) is pleased to announce two strategic initiatives to support anti-financial crime professionals in Poland: the creation of a new ACAMS Poland Chapter, to be formally launched at a gala reception in Warsaw on November 28, 2018, and the translation of the globally recognized AML qualification CAMS® (Certified Anti-Money-Laundering Specialist®) into Polish.
The newly formed ACAMS Poland Chapter is an extension of ACAMS, the world's largest membership association of certified experts in anti-financial crime. The ACAMS Poland Chapter is committed to providing a forum for subject-matter experts from Polish and international institutions operating in the space of AML and anti-financial crime compliance. The Poland Chapter will be active in sharing knowledge and developing best practice to further effective AML and financial crime detection, prevention and compliance; supporting dialog with state and European regulators and law enforcement agencies to successfully develop a solid foundation for AML, CTF and financial crime compliance; and encouraging social awareness and education in the field.
The ACAMS Poland Chapter, which will operate on a not-for-profit basis, is led by a volunteer Chapter Board comprising Chair Karol Wojtczak, EMEA Regional Head of Global FIU Procedures & Training, Citibank; Vice Chair Krzysztof Frac, CAMS, Financial Crime Compliance Manager, HSBC; Vice Chair Luiza Jarocka, CAMS, Manager Compliance Monitoring, MoneyGram International; Board Member Thijs Mientjes, CAMS, Manager FCC Surveillance Infrastructure & Monitoring, Standard Chartered; Board Secretary Aneta Szmidt, CAMS, Head of Risk & Disputes, Six Payment Services; Director of Membership Marcin Wasilewski, CAMS, KYC Ongoing Due Diligence & Initial Due Diligence Head, Credit Suisse Group; Director of Programming, Marcin Zdrojowy, CAMS, AML Compliance Director, Central Eastern Europe, Western Union.
Angela Salter, Head of Europe for ACAMS says, "Change is constant in AML. ACAMS European Chapters play a valuable role in proactively addressing shifts in compliance and risk environment through education. I'm delighted to have such an experienced group of anti-financial crime professionals leading the Chapter as founding board members, and am confident the Chapter will become the premier group for peer networking and anti-financial crime thought leadership in Poland. ACAMS is committed to supporting its members in the region and to making CAMS, the gold standard in AML certifications, available to the Polish-speaking anti-financial crime community in 2019."
For more information about the Poland Chapter, please consult the Chapter website at https://www.acams.org/acams-chapters/poland/.
Editor's Note: Members of the media may contact Alison Taylor at ataylor@acams.org for credentials to cover the launch event in Warsaw.
About the Association of Certified Anti-Money Laundering Specialists® (ACAMS®)
ACAMS is a member of Adtalem Global Education (NYSE: ATGE), a global education provider headquartered in the United States. ACAMS is the largest international membership organization dedicated to enhancing the knowledge and skills of anti-money laundering (AML) and financial crime professionals from a wide range of industries, with extensive resources designed to develop and sharpen the skills required for superior job performance and career advancement. Its CAMS certification is the most widely recognized AML certification among compliance professionals worldwide. Visit acams.org for more information.
About Adtalem Global Education
The purpose of Adtalem Global Education is to empower students to achieve their goals, find success and make inspiring contributions to our global community. Adtalem Global Education Inc. (NYSE: ATGE; member S&P MidCap 400 Index) is a leading global education provider, and the parent organization of Adtalem Educacional do Brasil, American University of the Caribbean School of Medicine, Association of Certified Anti-Money Laundering Specialists, Becker Professional Education, Carrington College, Chamberlain University, DeVry University and its Keller Graduate School of Management, EduPristine, Ross University School of Medicine and Ross University School of Veterinary Medicine. For more information, please visit adtalem.com.
Contacts
Media Contact:
Ernie Gibble
ernie.gibble@adtalem.com
630-353-9920