ACAMS 9th Annual AML & Financial Crime Conference - MENA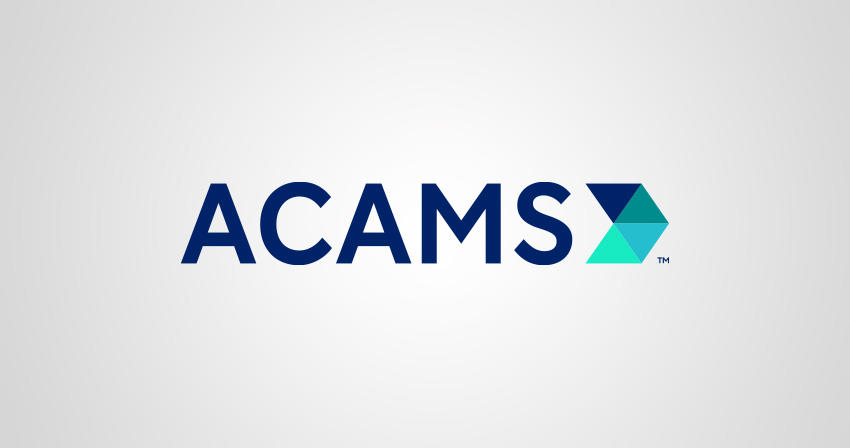 Anti-money laundering (AML) professionals face a complex, ever-changing regulatory environment that continually requires new strategies to master. The ACAMS 9th Annual AML & Financial Crime Conference—MENA will identify emerging financial crime threats and provide a blueprint for anti-money laundering professionals to adapt to an array of challenges. Centered on the theme "Embracing Change: Strategically Conquering New Compliance Complexities," the conference takes place at the Jumeirah Emirates Tower in Dubai, UAE from 11–12 November 2018.
"Attendees will learn about the latest global and regional changes affecting MENA institutions," said Kieran Beer, director of editorial content at ACAMS. "At a very practical level, anti-money laundering and AML professionals will hear how to manage a variety of compliance and sanctions challenges, including GDPR, trade-based money laundering, cryptocurrencies and regtech," Beer added.
During the course of this two-day conference, the AML community has opportunities to connect with like-minded peers and participate in a variety of sessions. Conference sessions will address the day-to-day challenges AML officers in the MENA region are facing, including how they can improve the quality of their suspicious transaction reports, upgrade their transaction monitoring protocols and strengthen internal training.
The conference features a keynote presentation by Joshua White, director for Policy and Analysis at The Sentry, and a special presentation on innovations in public/private financial information sharing from Nick J. Maxwell, head of the Future of Financial Intelligence Sharing (FFIS) Research Programme, Royal United Services Institute.
Top thought-provoking sessions include:
Innovators Dilemma: Navigating the New AML Era of Blockchain, Cryptocurrencies, Fintech and Regtech
Sanctions: The Mounting Complexities—and Strategies to Manage Them
The GDPR Challenge: Protecting Data While Optimizing Financial Intelligence
Cybercrime Strategies: Protect and Detect, Respond and Recover
FinCEN's CDD Final Rule: Impact on BRO and KYC Practices in the MENA Region
Speakers to include:
Rick McDonell, Former Executive Secretary, Financial Action Task Force (FATF), Executive Director, ACAMS
Mohamed Jawad Shalo, head of Financial Crime Prevention Unit, Financial Services Regulatory Authority, Abu Dhabi Global Market
Osama Abuljebain, head of compliance, Dubai South
Wael Saikaly, head of AML/CFT FATCA/CRS Department, Credit Libanais Group SAL
Waheed Rathore, chief compliance officer, Group Risk Management, Abu Dhabi Commercial Bank
Zarina Karodia, regional and UAE head of anti-bribery and corruption, Financial Crime Compliance, HSBC Bank Middle East Limited
For more information and to download a full conference schedule, visit https://www.acamsconferences.org/mena. The conference offers a certificate of participation and CAMS credits.
Editor's Note: Members of the media may contact Kieran Beer at kbeer@acams.org or +1 646.330.4866 for credentials to cover the conference or for login information to participate through the virtual conference option.
About the Association of Certified Anti-Money Laundering Specialists® (ACAMS®)
ACAMS is a member of Adtalem Global Education (NYSE: ATGE), a global education provider headquartered in the United States. ACAMS is the largest international membership organization dedicated to enhancing the knowledge and skills of anti-money laundering (AML) and financial crime professionals from a wide range of industries, with extensive resources designed to develop and sharpen the skills required for superior job performance and career advancement. Its CAMS certification is the most widely recognized AML certification among compliance professionals worldwide. Visit acams.org for more information.
About Adtalem Global Education
The purpose of Adtalem Global Education is to empower students to achieve their goals, find success and make inspiring contributions to our global community. Adtalem Global Education Inc. (NYSE: ATGE; member S&P MidCap 400 Index) is a leading global education provider, and the parent organization of Adtalem Educacional do Brasil, American University of the Caribbean School of Medicine, Association of Certified Anti-Money Laundering Specialists, Becker Professional Education, Carrington College, Chamberlain University, DeVry University and its Keller Graduate School of Management, EduPristine, Ross University School of Medicine and Ross University School of Veterinary Medicine. For more information, please visit adtalem.com.
Contacts
Media Contact:
Kieran Beer, CAMS
Director of Editorial Content
ACAMS moneylaundering.com ®
o: +1 646.330.4866
kbeer@acams.org