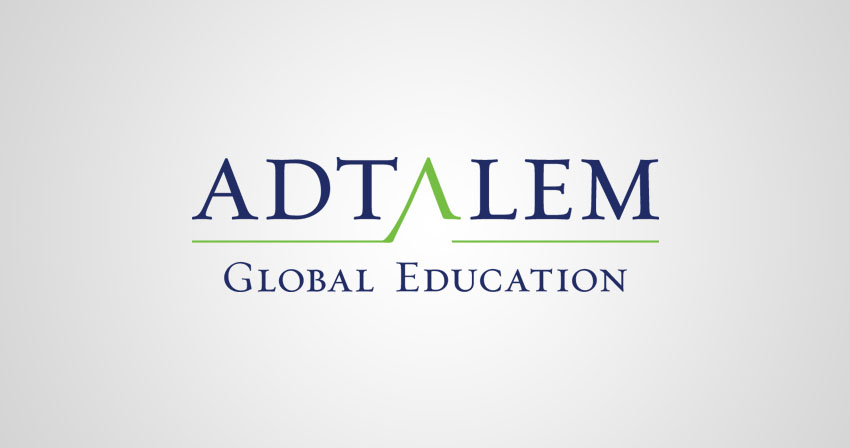 Adtalem Global Education (NYSE: ATGE), a leading workforce solutions provider, will host an Investor Day on Monday, May 13, 2019, at the New York Stock Exchange located at 11 Wall Street, New York. The event begins at 12 p.m. ET and will conclude at 4 p.m. ET.
The Adtalem Global Education management team will discuss its long-term growth strategy and provide an overview focused on its key market verticals.
Adtalem will broadcast the event live via webcast, which will be available on the investor section of the Adtalem website at www.adtalem.com. The webcast is scheduled to begin at 12 p.m. ET and conclude at 4:00 p.m. ET. A replay will also be available on the investor relations section of the website.
For additional information regarding the Adtalem Investor Day, including inquiries to attend, please contact AdtalemIR@clermontpartners.com.
About Adtalem Global Education
The purpose of Adtalem Global Education is to empower students to achieve their goals, find success, and make inspiring contributions to our global community. Adtalem Global Education Inc. (NYSE: ATGE; member S&P MidCap 400 Index) is a leading workforce solutions provider and the parent organization of Adtalem Educacional do Brasil (IBMEC, Damásio and Wyden institutions), American University of the Caribbean School of Medicine, Association of Certified Anti-Money Laundering Specialists, Becker Professional Education, Chamberlain University, EduPristine, Ross University School of Medicine and Ross University School of Veterinary Medicine. For more information, please visit adtalem.com and follow us on Twitter (@adtalemglobal) and LinkedIn.
Investor Contact:
John Kristoff
John.Kristoff@adtalem.com
312-651-1437
Media Contact:
Ernie Gibble
Ernie.Gibble@adtalem.com
630-353-9920
Source: Adtalem Global Education