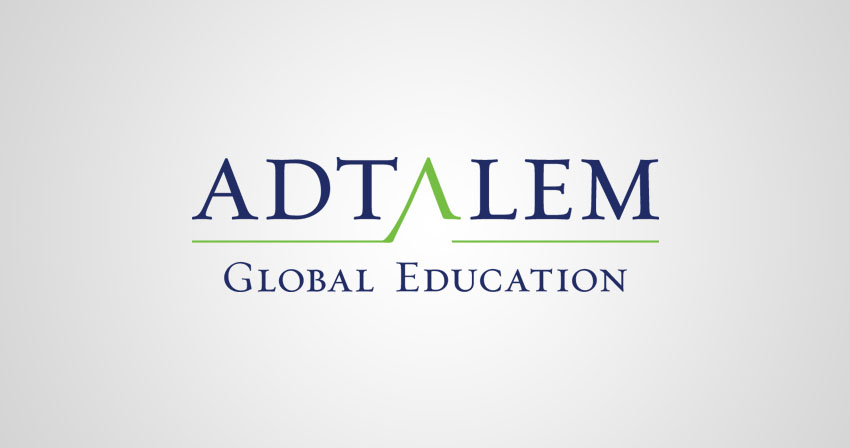 Adtalem Global Education, a global educator and leading workforce solutions provider (NYSE: ATGE), today announced that Lisa W. Wardell, president and chief executive officer, will participate in two upcoming investor conferences.
On June 5, 2019, Wardell will meet with investors and participate in a fireside chat at the Baird Global Consumer, Technology & Services Conference at the InterContinental Barclay in New York City. A live webcast of the fireside chat can be accessed on Adtalem's investor relations website, https://investors.adtalem.com/ at 3:10 p.m. ET, and a replay will also be available on this site.
Wardell will also attend and meet with investors at the Piper Jaffray 39th Annual Consumer Marketplace Conference held at The Pierre Hotel in New York City on June 6.
About Adtalem Global Education
The purpose of Adtalem Global Education is to empower students to achieve their goals, find success, and make inspiring contributions to our global community. Adtalem Global Education Inc. (NYSE: ATGE; member S&P MidCap 400 Index) is a leading global education provider and the parent organization of Adtalem Educacional do Brasil (IBMEC, Damásio and Wyden institutions), American University of the Caribbean School of Medicine, Association of Certified Anti-Money Laundering Specialists, Becker Professional Education, Chamberlain University, EduPristine, Ross University School of Medicine and Ross University School of Veterinary Medicine. For more information, please visit adtalem.com and follow us on Twitter (@adtalemglobal) and LinkedIn.
Investors: John Kristoff
John.kristoff@adtalem.com
(312) 651-1437

Media: Ernie Gibble
Ernie.gibble@adtalem.com
(630) 353-9920
Source: Adtalem Global Education