12th Annual AML & Financial Crime Conference—Latin America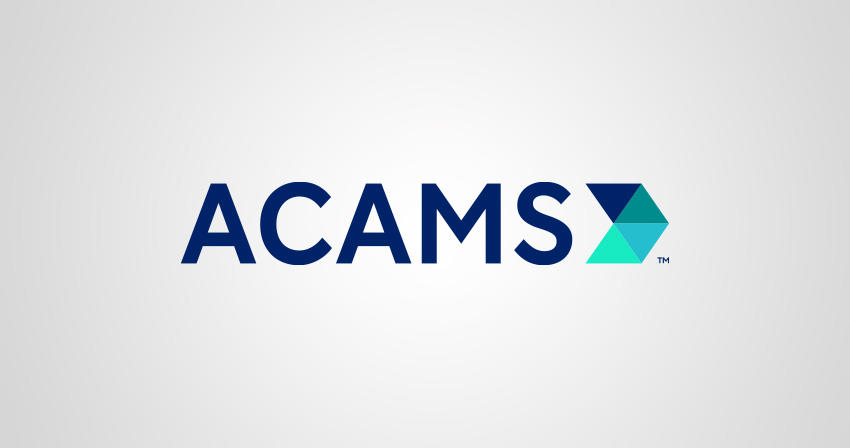 Given the complexity of the current anti-financial crime (AFC) landscape, anti-money laundering (AML) professionals are continuously tasked to keep up with new regulatory expectations and technology just to stay compliant. This year's 12th Annual AML & Financial Crime Conference—Latin America brings together AFC professionals from throughout Latin America to share regulatory insights as well as identify digital risks and best practices for public and private institutions. Centered on the theme "Innovating and Prevailing in a New Era of Global Compliance," the conference will take place at the JW Marriott Cancun Resort & Spa on August 1-3, 2018.
"The ACAMS team has created over 35 sessions covering such AFC topics as cybercrime and wildlife trafficking," said Kieran Beer, director of editorial content at ACAMS. "Attendees will learn about AFC data analysis, the need to retool oversight methods, how to update AML controls to comply with new regional and global regulations, and how to respond to everyday challenges. This year we're also honored to offer attendees the opportunity to hear from several thought leaders, including Celina Realuyo, assistant professor of National Security Affairs at the National Defense University and keynote speaker Lydia Cacho, investigative journalist, writer and specialist in the investigation of gender violence and organized crime."
The Cancun Conference is one of the largest gatherings of ACAMS members and AFC professionals in Latin America. During the course of this three-day conference, the AML community has opportunities to connect with like-minded peers and participate in a variety of sessions. In addition, for the first time, this key event offers a pre-conference training workshop on Developing Quantitative Metrics to Enhance Risk Assessment Effectiveness on July 31, 2018. The workshop is designed for AML professionals who want to take a deep dive and learn how to design and implement practical tools, and identify and monitor high-risk customers.
Top thought-provoking sessions include:
The Dark Web: Understanding What It Consists Of and the Risks to the Industry
Case Study—Dirty Gold, Clean Cash: Analyzing a Money Laundering Operation through Illegal Gold Trades
Virtual Realities: Managing the AML Risks of Fintech and Cryptocurrencies
Analyzing the Impact of New Governmental Administrations in the AML Industry
Implementing an AML Program with a Risk-Based Approach
Speakers to include:
Keynote Speaker—Lydia Cacho, Investigative Journalist, Writer and Specialist in the Investigation of Gender Violence and Organized Crime
Celina Realuyo, Assistant Professor of National Security Affairs, William J. Perry Center for Hemispheric Defense Studies, National Defense University
Guillermo Horta, Compliance Director, Chief of AML and Financial Crimes, UBS AG Americas
For more information and to download a full conference schedule, visit https://www.acamsconferences.org/latam/. The conference offers a certificate of participation and CAMS credits.
Editor's Note: Members of the media may contact (kbeer@acams.org) at +1 646.330.4866 for credentials to cover the conference.
About the Association of Certified Anti-Money Laundering Specialists® (ACAMS®) ACAMS is a member of Adtalem Global Education (NYSE: ATGE), a global education provider headquartered in the United States. ACAMS is the largest international membership organization dedicated to enhancing the knowledge and skills of anti-money laundering (AML) and financial crime professionals from a wide range of industries, with extensive resources designed to develop and sharpen the skills required for superior job performance and career advancement. Its CAMS certification is the most widely recognized AML certification among compliance professionals worldwide. Visit acams.org for more information.
About Adtalem Global Education
The purpose of Adtalem Global Education is to empower students to achieve their goals, find success and make inspiring contributions to our global community. Adtalem Global Education Inc. (NYSE: ATGE; member S&P MidCap 400 Index) is a leading global education provider, and the parent organization of Adtalem Educacional do Brasil, American University of the Caribbean School of Medicine, Association of Certified Anti-Money Laundering Specialists, Becker Professional Education, Carrington College, Chamberlain University, DeVry University and its Keller Graduate School of Management, Ross University School of Medicine and Ross University School of Veterinary Medicine. For more information, please visit adtalem.com.
Contacts
Kieran Beer, CAMS
Director of Editorial Content
ACAMS moneylaundering.com ®
o: +1 646.330.4866
kbeer@acams.org